The pandemic caused the most turbulent period in the history of commercial aviation.
However, in the last year dozens of new airlines have emerged around the world, with their expectations set at takeoff air traffic.
"This is a very good time to open an airline," said Bjorn Tore Larsen, chief executive of Norse Atlantic Airways.
"There's a lot of pent up demand. People haven't been able to travel for two years or more, especially between continents."
Norse Atlantic Airways, one of the start-up airlines, will start flying between Europe and North America on June 14 after buying planes at low prices and securing good space at airports such as London's Gatwick and New York's JFK.
"The Stars Aligned"
The Norwegian firm received more than 3,000 requests for their first 50 pilot vacancies.
"These are new planes," explains Larsen, pointing to the fleet of Boeing Dreamliner aircraft on the tarmac at Oslo airport.
"We bought these planes at a very cheap price that no one would have been able to achieve before."
Norse will compete with established multinationals such as British Airways and Air France. But Larsen only sees benefits in creating the airline from scratch.
"We're not inheriting any system," he explains. "We can start this airline exactly the way we'd like."
The businessman, who also runs a shipping company, tells the BBC that although he is passionate about aviation, he had never before been tempted to open his own airline because of the high risks involved: strong competition, high aircraft prices and difficulties in hiring personnel and finding landing and take-off spaces.
"When the stars aligned last yearI saw it as a once-in-a-lifetime market opportunity," he says. And he's not the only one.
Some go bankrupt and others enter
The International Air Transport Association (IATA), the trade body representing the aviation industry, described 2020 as "worst year on record".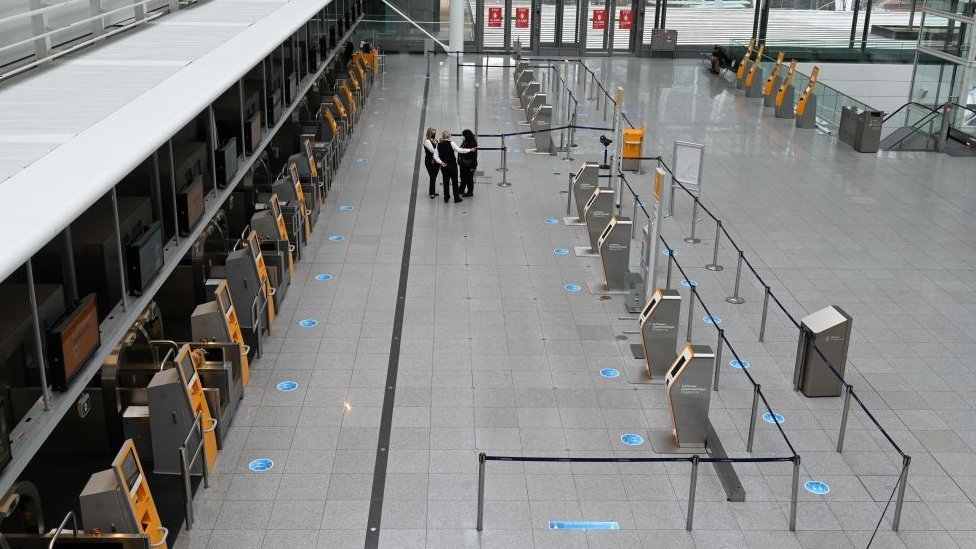 With flights on the ground, the global number of passengers fell by 60%, from 4.5 billion in 2019 to 1.8 billion in 2020.
This resulted in the bankruptcy of 55 airlines that year. However, it is surprising that, at the same time, 32 new ones were establishedIATA told the BBC.
As demand had dropped and a large part of the planes remained on the ground, the new entrepreneurs were able to buy them at lower prices. The spaces in the airports that became available could also be used and there were staff looking for work.
In 2021 the global number of passengers recovered slightly to 2.3 billion, 35 other airlines closed and 57 new ones opened.
Debutantes have taken off in most regions of the world. Avelo and Breeze operate in the US and will be joined later this year by Alaska's Northern Pacific.
Pilots and crew available
In Iceland there are Play and Niceair, while Australia's Bonza and India's Akasa will start flying soon.
"Airlines have never experienced a situation like that of the last two years," says aviation expert Hans Joergen Elnaes, from the consulting firm Winair.
Parallel to the contraction of the market "there has been a situation of large number of planes available and very attractive prices in rental rates," he explains.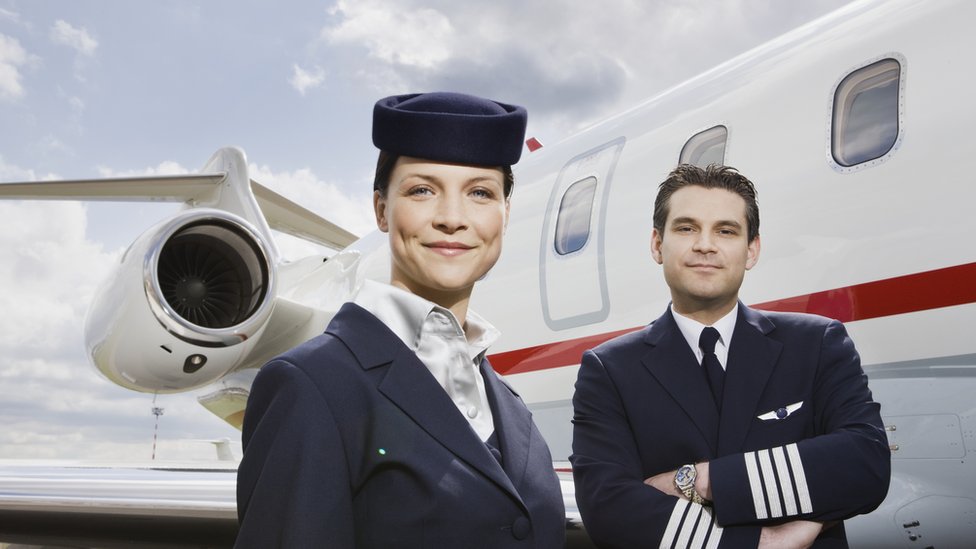 Elnaes points out that since 2020 new airlines have also easily recruited cabin crew and pilots, since many lost their jobs in the pandemic.
He thinks, however, that the opportunity has already passed, particularly when it comes to securing cheap financing.
"The exceptional offers to lease aircraft were in 2021. Those days are gone".
Both Norse and Play will operate low-cost transatlantic flights.
Latin America and Spain
In Latin America we also find some examples.
The Colombian airline Ultra Air, founded by local businessmen, began operations in March of this year.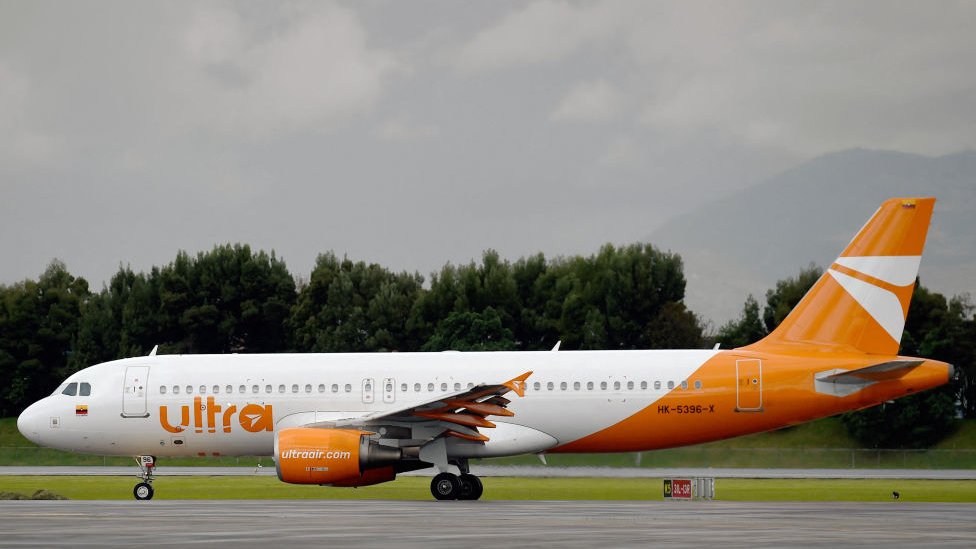 this airline low cost Based in Medellin, it has 4 aircraft and has 9 routes to 7 destinations.
Ultra Air, recently involved in a controversy over alleged misleading advertising, seems to have consolidated; in fact, last week he announced that he will request expand its offer with new national routes.
Equair debuted in Ecuador last January, based in Quito, which has carved out a niche for itself in the country's domestic market by competing with the local subsidiaries of Avianca and Latam.
Ecuador's third airline -with 13% of the seat supply- operates six daily flights on the air bridge between Quito and Guayaquilin addition to two connections with the Galapagos Islands.
And it is also looking to broaden its horizons: it has announced charter flights to Punta Cana (Dominican Republic) and Willemstad (Curaçao) for July and August.
Less than a year ago, Jetsmart Peru (a local subsidiary of the low-cost Jetsmart based in Chile) and the Brazilian company ITA were also born.
And in Spain there are four airlines that emerged in this particular period: Surcar and Canarian Airways in the Canary Islands, and UEP and Islas Air in the Balearic Islands.
DThe problems airlines face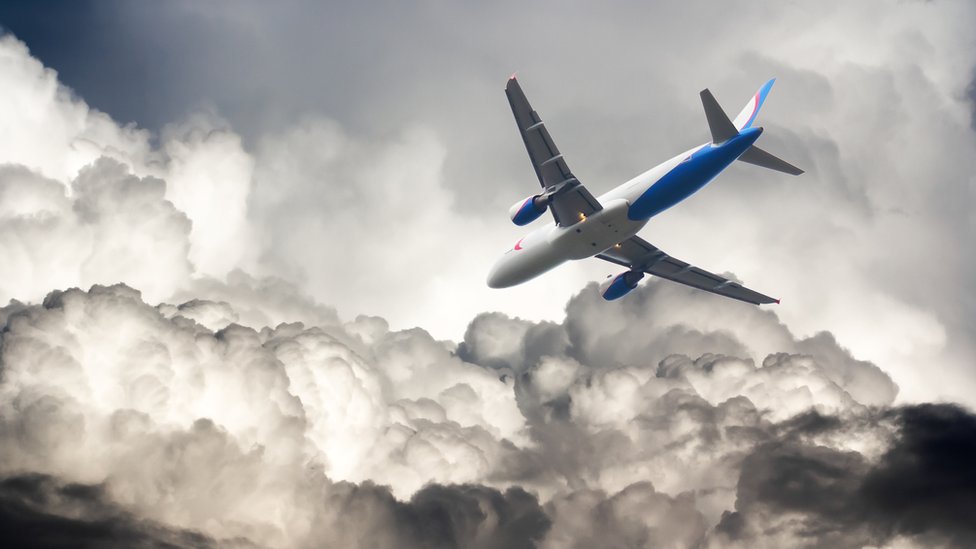 As coronavirus travel restrictions are lifted around the world, global passenger numbers are rising sharply.
In March the figure was 76% higher than the same month last year, according to the latest IATA report. The organization does not yet expect, however, that the pre-pandemic 2019 high will be reached until 2024.
And just as the coronavirus crisis fades, airlines run into another unforeseen problem: the war in Ukraine.
Ukraine is too dangerous to fly over, while Russia has closed its airspace to Western airlines, which has added hours to some routes between Europe and Asiamaking them less profitable.
An even bigger hurdle is world oil prices, which have skyrocketed, doubling the cost of fuel for airplanes since last year.
IATA Director General Willie Walsh has suggested that an increase in fares is "inevitable" as a result.
---
Now you can receive notifications from BBC World. Download the new version of our app and activate it so you don't miss out on our best content.