June 7, 2023, 8:07 AM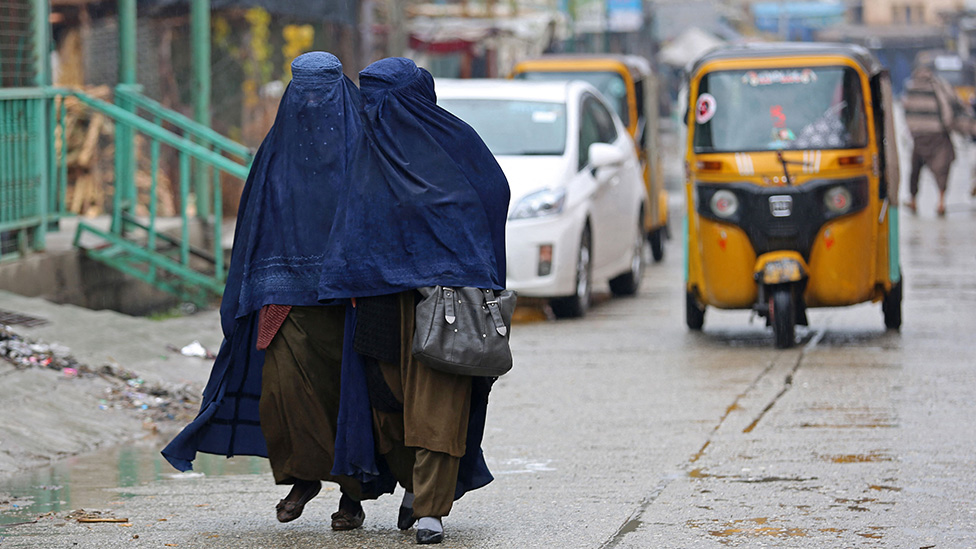 "I just want someone to hear my voice. I'm suffering and I'm not the only one," an Afghan university student told the BBC, holding back tears.
"Most of the girls in my class have had suicidal thoughts. We all suffer from depression and anxiety. We have no hope."
The young woman, in her twenties, tried to end her life four months ago, after the Taliban government last December prohibited women from attending university. She is now being treated by a psychologist.
His words shed some light on a urgent but inconspicuous health crisis that Afghanistan is suffering.
"We have a pandemic of suicidal thoughts in Afghanistan. The situation is worse than ever, and the world hardly thinks or talks about it," says Dr. Amal, a psychologist.
"In the news you read about the famine, but nobody talks about mental health. It's like people are being poisoned little by little. Day by day, they lose hope".
Note: The names of all interviewees for this article have been changed or preserved by the BBC for their protection.
distress calls
Dr. Amal assures that she has received 170 calls for help in the two days following the announcement that women were going to be banned from university. She now receives approximately 7-10 calls each day. Most of his patients They are girls and young women.
In Afghan's deeply patriarchal society, ravaged by decades of war, the UN estimates that one in two people – mostly women – suffered from psychological distress even before the Taliban regained power in 2021.
But experts have told the BBC that the situation is right now worse than ever due to the restrictions that the Taliban government has imposed on the freedom of women, and due to the economic crisis that the country is going through.
It's extremely difficult to get people to talk about suicide, but six families have agreed to tell their story to the BBC.
Nadir is one of them. He explains that his daughter took her own life on the first day of the school term that began last March.
"Until that day, I was confident that schools would reopen for girls. I was sure. But when it didn't happen, she couldn't take it and took her own life," she says.
"She loved school. She was smart, considerate, and wanted to study to serve her country. When the schools closed it affected him a lot and he cried all the time", says Nadir ruefully.
"It has destroyed our life. Nothing makes sense to me anymore. I have hit bottom. My wife is very affected. She can't stand being in our house, where our daughter died."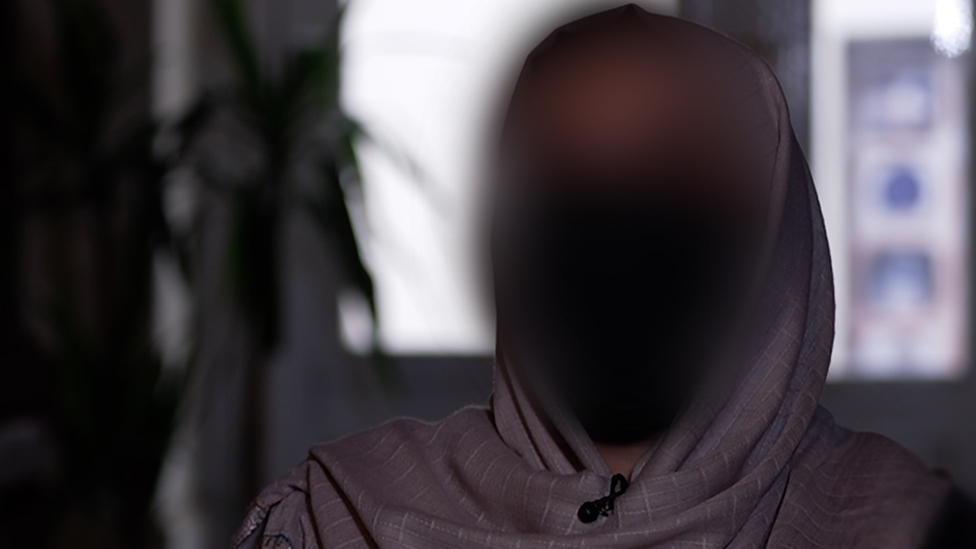 Unbearable
The father of another woman in her early twenties explained to the BBC that she thinks she knows the reason for her daughter's suicide: "She wanted to be a doctor. When the schools closed, she was distraught and bitter."
"But he lost all hope when he wasn't allowed to take the university entrance exam. It's an unbearable loss," he adds, before breaking down in tears.
The BBC has been able to hear other similar stories, from girls and young women unable to cope with their livesand futures that come to a complete standstill.
A teacher, Meher, explains that she tried to kill herself twice.
"The Taliban closed universities to women, so I lost my job. I used to be the breadwinner for my family and now I can't afford it. It has affected me a lot," she says.
"Since they forced me to stay at home, they began to pressure me to get married. All the plans I had for my future were shattered. I felt completely disoriented, without purpose or hope, and so I tried to take my own life."
Local media have reported women committing suicide in different parts of the country.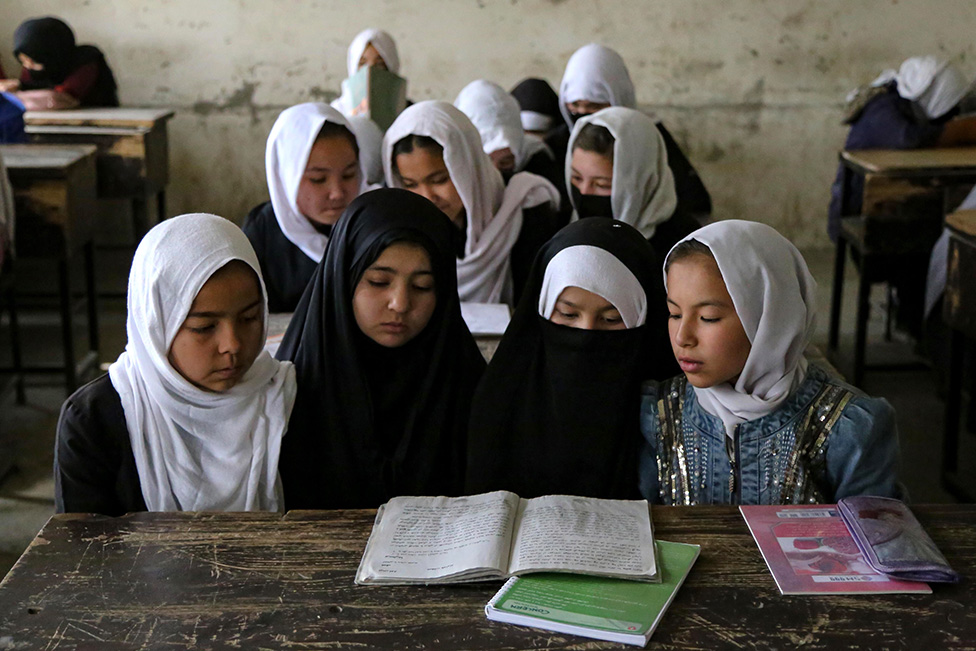 "The situation is catastrophic and critical. But we are not allowed to follow a registry or access suicide statistics. However, I can affirm that it's hard to find someone who isn't suffering from a mental illness", says Dr. Shaan, a psychiatrist who works in a public hospital in Afghanistan.
depressed youth
A study carried out in Herat province by the Afghanistan Center for Epidemiological Studies, which was published last March, shows that two-thirds of Afghan adolescents have shown symptoms of depression.
The UN has warned about "the widespread cases of mental health and the increasing number of suicides."
The Taliban say they are not recording the number of suicides, and did not respond to BBC questions about the rising numbers. Due to the stigma surrounding it, many families do not report suicides.
In the absence of figures, the BBC has tried to assess the magnitude of the crisis through conversations with dozens of people.
"Staying at home without an education or a future makes me feel ridiculous. I feel exhausted and indifferent to anything. It's like nothing matters anymore"says a teenage girl, as tears roll down her cheeks.
The young woman tried to take her own life, and now her mother does not want to let her out of her sight.
"Nothing worse can happen to me, that's why I decided to talk," explains the girl about her reasons for telling her story to the BBC.
"I thought if I tell it, maybe it will change something. If the Taliban are going to stay in power, I think they should be officially recognized. If this happens, I think they would reopen the schools."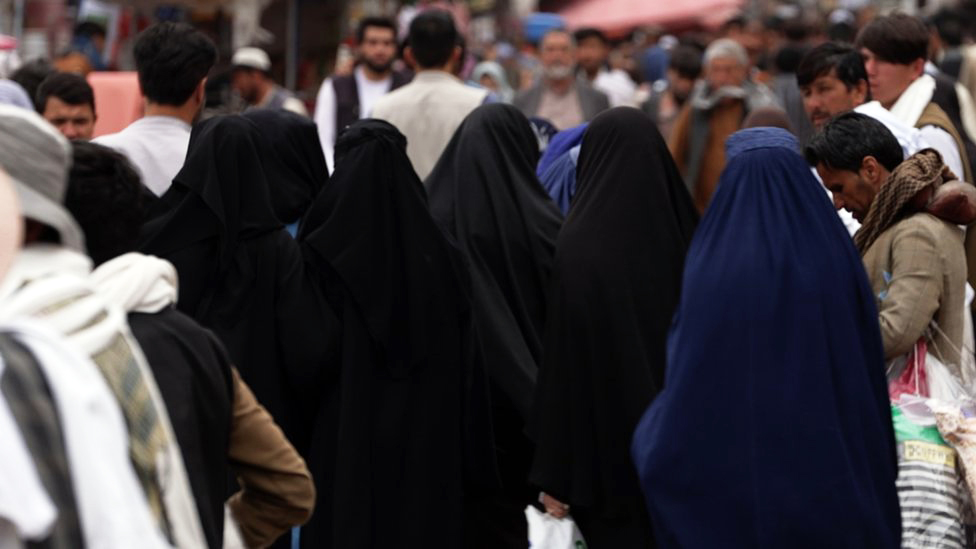 Psychologist Amal says that although women have suffered the hardest hit, men have also been affected.
"In Afghanistan, if you are a man, you grow up thinking that you have to be strong," he explains.
"But right now, Afghan men can't speak up. They cannot financially support their families. And that affects them a lot. And unfortunately, when men have suicidal thoughts, they are more likely than women to actually carry it out, because of the way they plan it," says Amal.
In such circumstances, what advice do you offer your patients?
"The best way to help others or yourself is not isolating. You can talk to your friends, visit your neighbors, form a support group, which can be, for example, your mother, father, siblings, or friends," she explains.
"I ask them what their role model is. For example, if Nelson Mandela is someone they look up to, (I remind them that) he spent 26 years in jail for his principles, survived and did something for people. That's how I try give them hope and resilience," says the psychologist.
With additional reporting by Imogen Anderson and Sanjay Ganguly.
Remember that you can receive notifications from BBC Mundo. Download the new version of our app and activate them so you don't miss out on our best content.