Opponents of Trump have long wanted to see a photo of the former president wearing an orange prison jumpsuit or his arrest process, a wish that has been granted this week, but with false images circulating online.
The image of a Trump nearly falling to the ground surrounded by police officers, and others of its kind, were created by Eliot Higgins, an open source research expert and founder of Bellingcat, a Netherlands-based research group.
Higgins told the newspaper usa today that he had used the Midjourney v5 tool, an artificial intelligence generator, to create the images.
The photos, which also include mugshots of the former president and others, have gone viral in recent days.
Trump said in a Truth Social post that he expected to be arrested on March 21 in connection with a Manhattan district attorney's investigation into a $130,000 payment to porn star Stormy Daniels ahead of the 2016 election.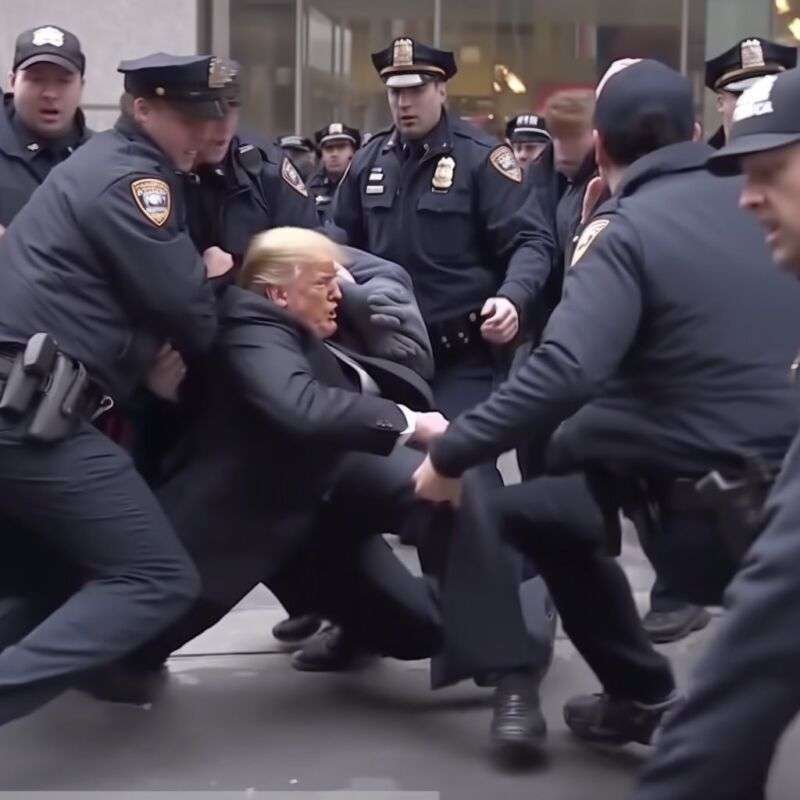 Trump is being investigated for that money, reportedly paid to silence Daniels, who has said she had an affair with the former president.
But Trump has not been stopped. Manhattan District Attorney Alvin Bragg has continued to hear testimony this week.
Some have predicted that his arrest could take place as early as next week.