In case of Armando "Marino" Rodríguez Peralta, a 56-year-old man, was known on March 14. On that date, his relatives report, he disappeared.
According to information obtained by his sister, Serious Rodriguez Peralta, Marino left his home in Caballona, ​​Hato Nuevo, to go to Villa Altagracia to buy a vehicle. He was carrying an unspecified large amount of cash.
He could have made a technical stop at the Manoguayabo junction, a place where he used to go every day. Witnesses told Seria, doubtfully, that they saw him there the day he was reported missing.
However, Mrs. Seria denounced that from the first moment of the disappearance report, the Division for the Search for Missing Persons of the National Police "was not interested in tracing the last steps of her brother" through surveillance cameras or question those close to him.
"I have not had a life, I did not expect this to last so long, because we have not had a response as a family from the authorities.. They have not caught anyone, I was the first to file the complaint, I went to all the detachments, I told them who were the people closest to my brother and to question them and they told me they were not doing anything interrogating him to release him the next day due to lack of evidence, supposedly", but the lady understands that "among them, someone could screw up".
before disappearing Marino Rodriguez Peralta was known as a lender and dealer of repaired vehicles.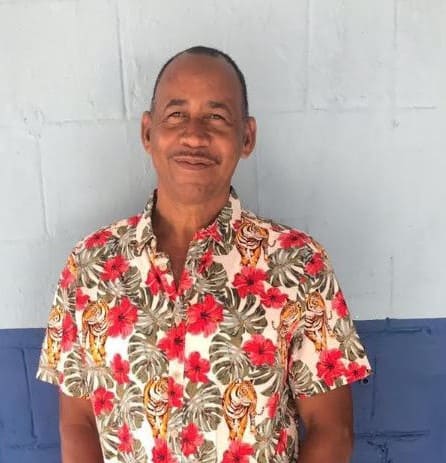 "Throughout his life he has worked as a driver for the Metropolitan Bus Services Office (OMSA), a bus driver on route 27, then bought buses on his Hato Nuevo-Duarte route. In recent years he has dabbled as lender of his closest friends, his last business was the purchase of wrecked vehicles, which he repaired with a mechanical partner to sell them repaired, "explained his sister. "The car that she was going to buy in Villa Altagracia was for his personal use," she specified.
Referred to complex cases
When Marino had been missing for six months, his case was referred to the Department of Complex Cases of the Las Caobas Prosecutor's Office in Santo Domingo Oeste. Since then, some eight people have been interrogated, as Doña Seria had requested from the beginning.
Among the people questioned, Don Marino's sister cited his great-nephew, two friends, two brothers and the mechanical partner.
Two months after the interrogations, again, Seria deplored the lack of answers. He is aware that the country does not have sufficient personnel or resources to investigate when it comes to missing persons, but he fears that due to the number of cases of people who do not appear, his brother, who has not known his whereabouts for eight months, will be forgotten. .
"I feel helpless as from the first moment, because every day people disappear and the more people disappear, the less attention they pay to us"Serious Rodriguez PeraltaDon Marino's sister"
He called on President Luis Abinader to order the creation of a law or the establishment of a missing persons department with a sufficient budget and staff dedicated solely to investigating these cases "so that families feel supported," he said.