A recovery day was held at the IEE "Rómulo Gallegos", located in Propatria in the parish in response to the complaint made by the community through the Venezuelan application VenApp.
The head of the Government of Caracas, Nahum Fernández, announced on his Twitter account, @Nahumjfernandez, that together with the mayor of Caracas, Carmen Meléndez, they provided educational games, kitchen equipment and food to strengthen the School Food Program ( PAE).
He also indicated that the comprehensive intervention of the campus visited was carried out, where they carried out painting and lighting works on the facilities, distribution of the bathrooms and delivery of uniforms, school supplies and kitchen utensils, benefiting 133 students who make life in the institution.
"We are changing the way of doing government, always hand in hand with our people, revolutionizing with tools like the VenApp, through the 1×10 of Good Governance and the 3R.NETS method, to give immediate and concrete answers to all the population" expressed the Head of State on his Twitter account.
"When visiting this educational institution, the point and circle is made once and for all. This is one of the schools that we had visited before and that was part of the recovery plan. (…) This is a job that we are responding to through the 1×10 of Good Government", said the mayor, Carmen Meléndez.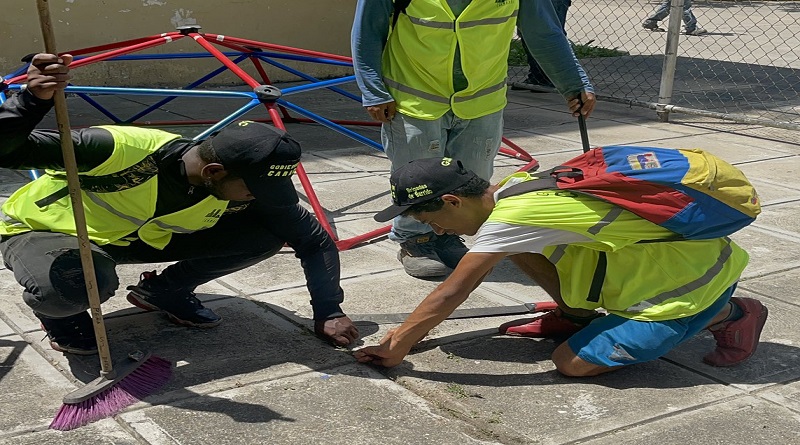 VTV/DO/JMP