The female presence in poultry farming is of vital importance in the 70 years that the industry has been growing and in which it has grown by leaps and bounds, managing to position itself as the main producer of the most consumed protein by the Dominican people.
The female presence in poultry farming is not a new phenomenon, since in the past they worked as assistants, assistants or performed minor tasks; now they occupy important positions throughout the production chain.
Among these women is Mrs. Ana María Barceló, who since she was a child has shown an unconditional love for animals, which led her to study veterinary medicine.
Ana María declared that she remembered that once she had 22 rescued dogs in her house, a leopard that was given to her and stayed with him for four months, a lion, a python and a boa, which later ended up in the zoo.
With this passion for animals, he has managed to have a long history in the agricultural world, to which he has contributed with the development of the poultry sector.
Ana Maria Barceló President of the Coniaf
Ms. Ana María Barceló is currently president of the National Council for Agricultural and Forestry Research (Coniaf) which acts as the governing body of the agricultural sector. In this entity, the main public policies and financing of research in this area are created.
From there Mrs. Barceló has helped the technological development and innovation of the poultry sector.
He assured that this institution is made up of 50% men and 50% women, who occupy positions based on their abilities, regardless of their gender.
He stated that there is a significant female presence in poultry farming in the different tasks that are part of the entire production chain.
Some functions that women perform
"Many are those that carry out basic but essential tasks, such as the classification of eggs, in which delicacy and organizational capacity are required to preserve the product, even those that run farms and are involved in the marketing and distribution of both eggs and chickens. .
He also highlighted the work of the advisors, veterinary doctors and specialists who are in charge of contributing to having a high quality production and good performance, in all poultry productions.
In the same way, he assured that the participation of women in the poultry sector has evolved at the pace of the times. "They have always participated in each of the links, and as the fields of action have been opening up, there is space available for those who have the conditions to occupy it."
"The participation of women has always been. In the beginning, women had a presence in the operational area, in handling, feeding, breeding, health, but today women are present in the administrative and technical areas", she said.
This connoisseur of the agricultural sector assured: «In my experience and opinion, in the poultry sector there is no gender difference. We all have the same opportunities."
Poultry farmer Juana Beato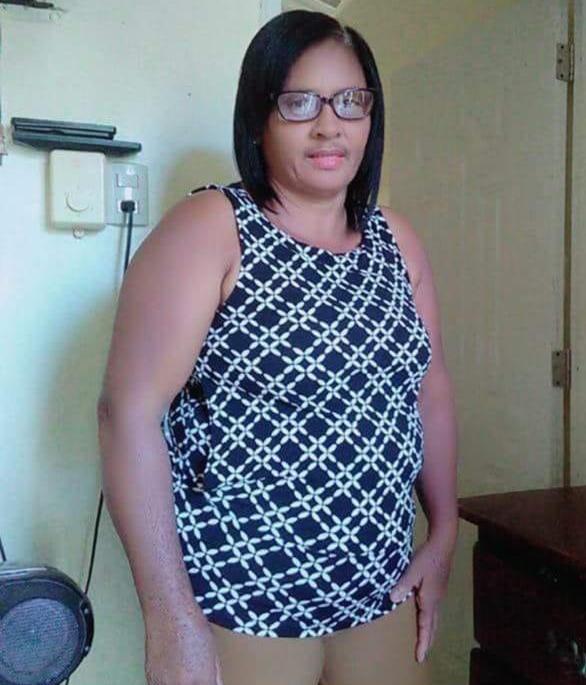 Like Ana María, but in a simpler position, is Juana Beato, who has dedicated 20 years of her life to the poultry sector, with the difference that she has done so from a small farm in Bonagua Cruz de Padre, in Moca, Espaillat province.
"Since I was little I always worked in the field, peeling peanuts, in the warehouses where the production was stored and I also picked coffee," she says. Until she decided to learn poultry farming: "I was always looking and asking those who knew and I continued to advise myself and that's how I learned and continued working."
Juana, with the help of Robert López, president of Agropecuaria Robmari, raises 4,500 chickens on two small farms that are next to her house, which are carried every two months, which is the time a production lasts.
With the poultry work carried out by this woman and her husband they have managed to raise five children, who are now adults, she stressed that despite the time she still remembers with pain the accident that caused the death of one of them.
I only feel good when I work with my birds
At 63, this poultry farmer declared that she only feels good when she works with her birds.
"I feel good when I'm working with them, because after you impose yourself on the job, when you don't, you're uncomfortable."
He pointed out that in this business not everything is profit because due to the avian flu he lost 1492 chickens, "after this, every time a bird gets sick I immediately take it to the vet or I call Mr. Robert so that he can send for the doctor ".
He assured that due to a strong economic loss that he had due to this disease in his birds, he has had to wait to continue with the next flock. "Nobody gets anywhere by losing, that's why I've had to wait."
In addition to poultry farming, Juana Beato is also dedicated to raising pigs, of which she had to sell a large quantity for fear that they would be killed by swine fever. She now herself only has one farrowing sow.
As well as Silvia Sarante, Marimar Cabrera, Margarita de Cabrera, Juan Beato and Ana María Barceló there are thousands of women who get up every day to give their best so that the Dominican poultry industry takes firm steps.