Popular wisdom says that "children of cats, they hunt mice" and Tú, the Cuban soap opera that is broadcast these days, seems to have taken it very seriously. Three stars of the performance in Cuba: Daisy Granados, Fernando Hechavarría and Patricio Wood share a cast with their children.
On how these families got to the set of You, director Lester Hamlet told the press.
Fernando and Alicia Hechavarría
"I seldom think of a project where she is not present: Alicia. Everyone knows it, they talk about her and me like this: Lester's muse, the Hamlet girl … Alicia is my beloved and idolized girl and I also found it very nice to offer them as father and daughter the opportunity to be father and daughter in fiction, because it also accommodates you a lot when it comes to visual casting. You have to play games so that you create that family, so that you feel that the truth represented there seems to be true. And also Fernando, with whom I had not had the privilege of working so much like this, has a scene with me in Fable, a special performance of a scene and is one of those actors who always leave you wanting to return to work with them for what they teach you, for what you learn in each session ".
Patricio and Gabriel Wood
"In the case of the Wood, first I called Patricio, at that moment the character of Yoan was thinking of another actor who at that very moment decided to make a change in his life, he was leaving the country. Then Gabriel appeared to me and there is One thing that is clear, the romantic characters in love stories have to have the beauty that these two beings (Alicia and Gabriel) have, in addition to their talents, but they have to have an image that makes them fall in love at first sight, generally. So They did very good chemistry, I really liked how they saw each other and I also really liked having Gabriel, whom I had known since I was little ".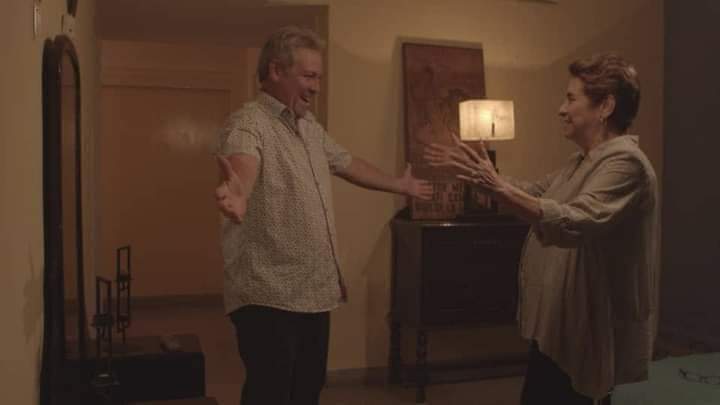 Daisy Granados and Herón Vega
"As for the Vega – Granado, because he was not going to be Manolo, but Augusto, a character that Damián ended up playing, but he himself promptly asked me for the opportunity to work with his mother again. Herón was Deysi's son in the fiction in Portrait of Teresa, in Prophecies of Amanda, is part of their personal history and it seemed nice to me that I could give that third gift ".
For the history…
Gabriel is the youngest of this triad of families, in fact, the soap opera was his graduation from the Higher Institute of Art. We already know Alicia from other television and film projects, including Fable, which she starred in under the direction of Lester Hamlet himself. Herón also has a journey in both media.
About Daisy, Fernando and Patricio, it goes without saying much, who could not mention at least three characters with whom each of them has made us vibrate? María Luisa, Héctor and Paco come, without a doubt, with a wide and well-earned quality certificate.
We have enough chapters left then to corroborate that popular sentence in Manolo, Anabel and Joan Luis, however, there is a gain that is certain in Hamlet's opinion:
"It was great luck, for the novel, for me, that those games happened, because television, like cinema, is also history, it also tells history."