After the sealing work carried out by the personnel of the Paraguayan Navy, the righting of the C-2 HUMAITÁ gunboat was achieved, which today is already in its natural position after it suffered an inclination towards one of its sides, as a result of the ingress of water, days ago.
"The list of 20° towards the port band that the gunboat Humaitá showed, has been corrected after the corresponding technical bilge works," the Navy statement highlighted.
In this sense, the Navy recalled that the Humaitá Gunboat has not been operational for a few years.
"The Humaitá gunboat, which for 70 years was a gallant navigator of national rivers, participated in the defense of the homeland at the time of the Chaco War (1932-1935), transporting soldiers to the front. She lowered her war pennant and changed status on September 6, 2000, becoming the first naval museum in Paraguay, "says the report.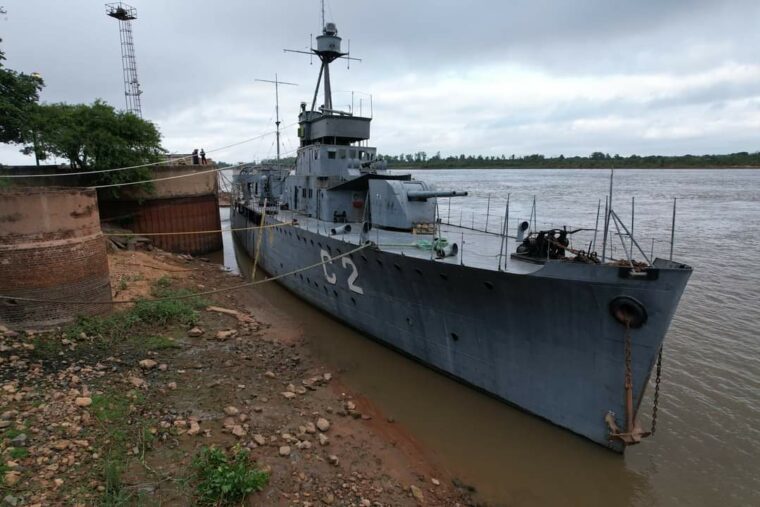 The entrance Sealing works of the Humaitá gunboat are completed was first published on newspaper TODAY.