Havana in front of itself, in front of its reflections. The city is a horizontal mirror that few look at, that many ignore or dismiss, while they go around it or avoid it as best they can to try to stay dry.
Havana in the glass of water, in the remnants of the recently fallen rains, in stubborn or ephemeral puddles, more or less clean, but clear enough to copy the city that rises above them, to condense cars and buildings, lanterns and people, and even the distant clouds, up there.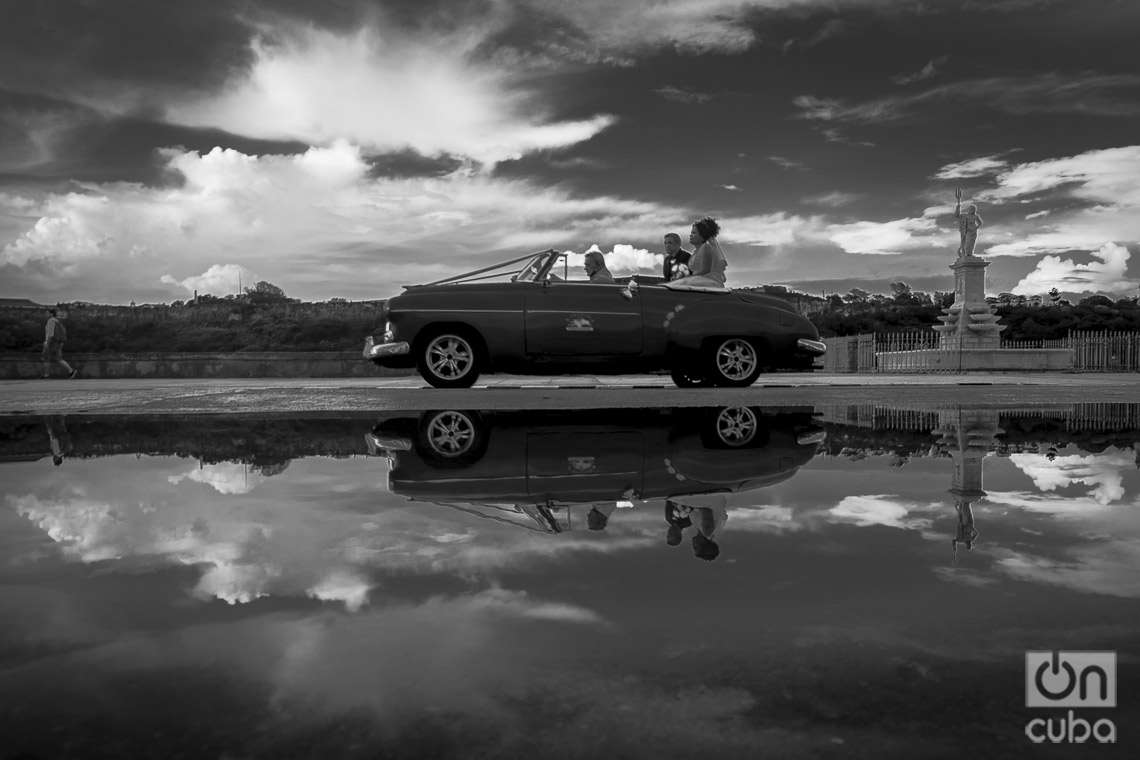 Havana still grey, still wet, still expectant, with the sky still overcast, with the black of threatening clouds, or that little by little begins to clear up and lets in the first rays of a still warm sun, which will end up drinking the rain accumulated.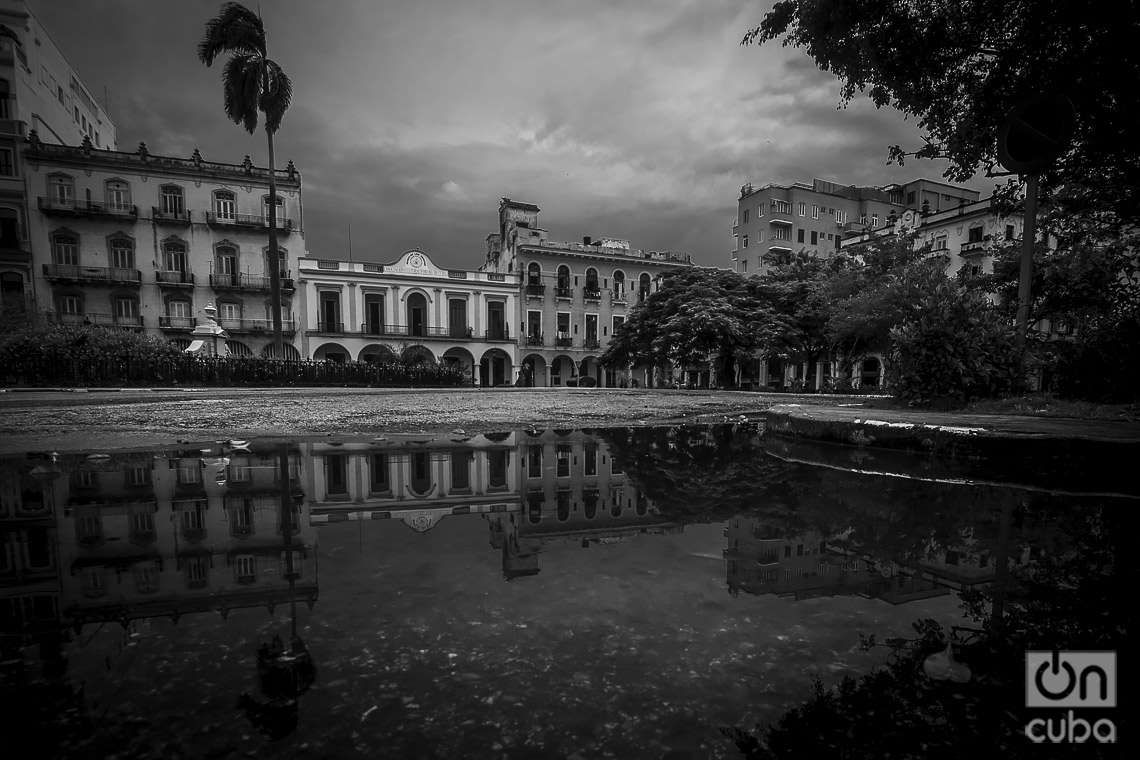 The Havana that tries to come back to life, that tries to recover its normality as much as possible, that takes advantage of the pause in rainfall to warm itself and shake off the drowsiness of the downpours, until the next storm, until the next downpour body to new puddles, to new reflections.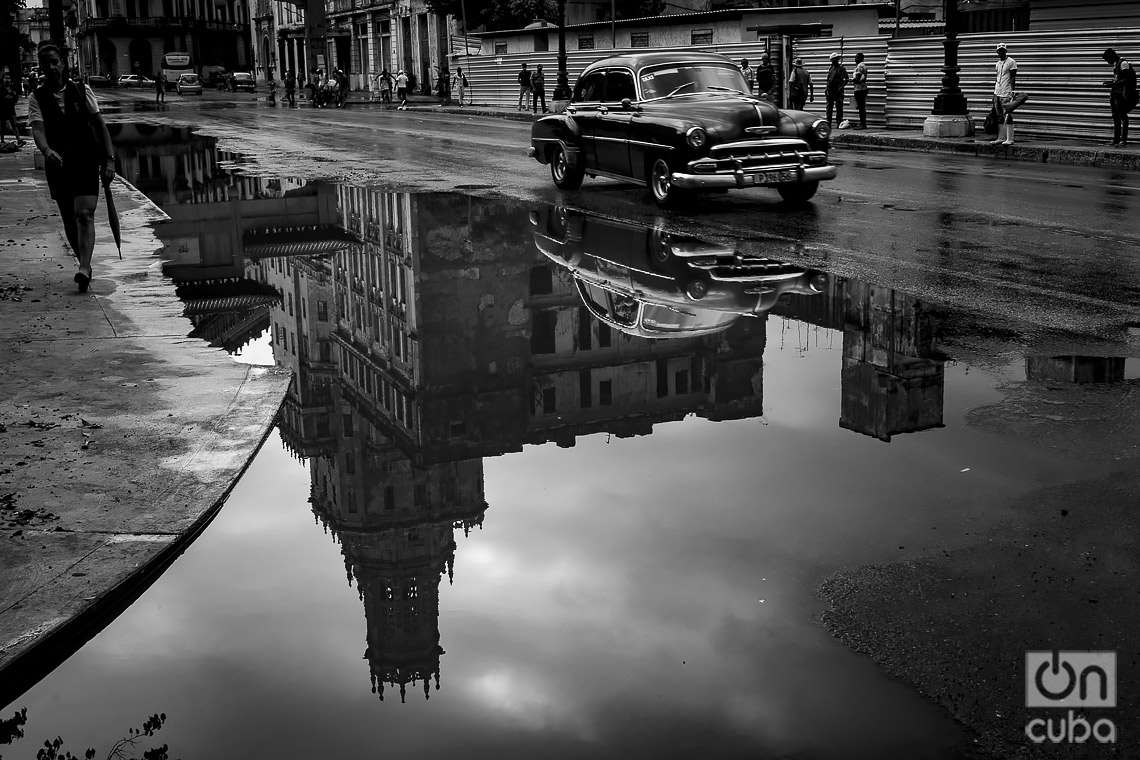 That is the Havana that we show you this Sunday: the city still wet from the rains and its floating image, rather than submerged; his casual portrait in the flooded hollows of streets and sidewalks. Havana reflected in the waters, and both reflected, in turn, in the opportune lens of Otmaro Rodríguez.