Florida Governor Ron DeSantis signed a law Monday that prohibits Chinese citizens from buying land in the state unless they are naturalized Americans or permanent residents.
The reason is eminently political and seems aimed at gaining more support from conservative voters of foreign origin who have arrived in Florida from countries like Cuba, Venezuela or Nicaragua. As DeSantis said at a press conference, he does not want the Chinese Communist Party (CCP) in the Sunshine State and "Florida should be kept a free state."
Chinese presence in Florida is limitedalthough in the north of Miami there is an incipient Chinatown in the style of New York or San Francisco, partly due to the large number of Chinese who have settled in Latin America and use Miami as a commercial gateway, like many businessmen in the region.
The Republican governor highlighted concerns about the CCP's "concerted effort" to acquire farmland across the United States, including Florida.
DeSantis added that food security is national security, so he doesn't want the CCP to be in charge of any food production in the state.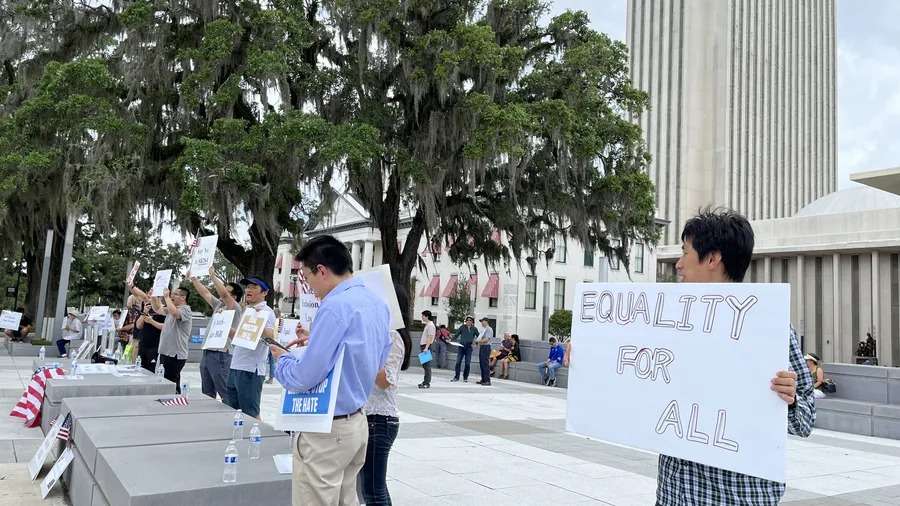 According to the Department of Agriculture, China owned 352,140 acres of US land in 2020, about 1% of the total acreage in foreign hands, while Canadian investors owned the majority of this land (12.4 million acres the same year). .
The law also prohibits citizens of Russia, Iran, Syria, North Korea, Cuba and Venezuela from owning land within 10 miles of military bases and critical infrastructure, such as airports and power plants. However, only residents of China would be prohibited from owning land anywhere in Florida.
The bill was opposed by Chinese-Americans who testified against the proposal fearing it could lead to "discrimination," they said. They also feared that they would be prevented from buying houses if they had not yet become permanent residents.
DeSantis signed two additional bills to reduce Chinese influence in Florida. SB 258 blocks access to apps like TikTok on government devices and networks, while SB 846 prohibits state universities and colleges from accepting grants from "foreign countries of interest" or participating in partnerships with US-based universities. those countries, unless specific conditions are met.
In 2019, Miami Dade College closed the branch of the Confucius Institute precisely because it is subsidized by the Beijing government.