I propose to know, in the words of its protagonists, the summarized history of five Cuban families with absolutely original designs, none similar to the other, and who only find themselves in a common feeling: love.
Dariagnis ..
"We are a married couple, my husband and I each have a son from our old marriages, my husband's daughter is 18 years old, mine is 10 and we have two children together, one 3 years old and the other 6 months old. The 6 of us live together and yes; I think we are an original family … we respect each other, there are no differences between our children, we all have responsibilities and obligations, we have searched and found a way for my husband and I to have the same work hours so that we can have more time together and to be able to live together more as a family, we divide the tasks … but always trying to make it fun. We make plans together and always try to enjoy as much as possible as a family … I believe that understanding and love are not lacking ".
Adiel …
"My family is made up of my boyfriend, our two cats and me. Our family is very original, because it has its origin in love. "Original" comes from "origin", and the germ that precisely originates and constitutes a family is love, regardless of its composition. Every family that is created on the basis of love is original in itself, like mine ".
Rouslyn …
"My family is small. We are just my partner and my two children. At least those of us are the ones who live in the same home, because family is also my father, my brothers, my grandmother, my uncles and cousins, some live closer, others are very far away, but they are all part of my history, my affections and my life in one way or another. Original? I do not know. What is being original? My family is, like many others, made up of love, blood ties, commitment. "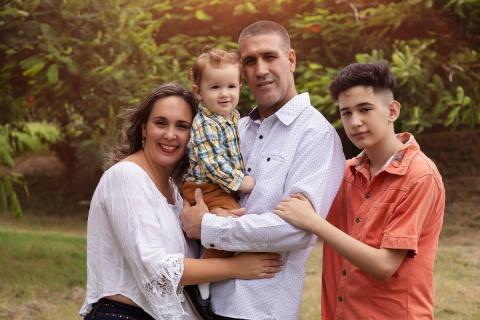 Lidia…
"I have lived alone for years with my two children, we are a totally functional and original family. The separation between the father of the children and I imposed many challenges on us in terms of redesigning and reorganizing ourselves in every way, but with that infinite strength that love gives you, we achieved it together, as a family the three of us, so I did not may God tell me that my family is not original "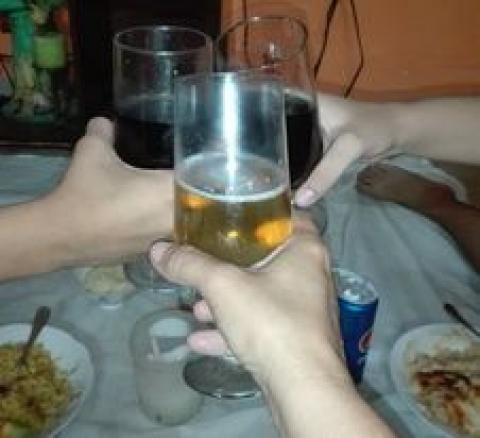 Damien …
"The nucleus of my family is my wife, my child and me. An inseparable trio that fight and reconcile, we cooperate in everyday life, we have fun together, we play and we make plans… like all families. I think that each family is original because all people are different and living together itself leads to building your own way of being a family. The design of a functional family does not depend on the members that make it up, but precisely on how the dynamics works, the gear in the family nucleus ".