Those Cuban voices that on November 25, 2016 chanted "I am Fidel"! They became an unstoppable torrent overflowing the Plaza de la Revolución and today they continue to resonate, vital, convinced.
In that posthumous tribute that the people of this Island paid to the Commander in Chief Fidel Castro on the occasion of his physical disappearance, that slogan was born from the deepest and most genuine of the Cuban bosom, which continues to vibrate, increasing its strength and thrust with each I try to try to blur the work that he forged "with everyone and for the good of all."
This slogan has found a supportive echo in the most diverse latitudes of this world. Before each measure of the US government that intensifies its hatred against the Cuban Revolution, before each destabilizing claim that is proposed from inside the Island, with the always support of those who hate and destroy, annihilate our sovereignty, overshadow our conquests, too Beyond this geography, voices have been raised crying out for Cuba, multiplied that they are also Fidel, guarantors of the continuity of his work.
It could not be otherwise and Martí had already sentenced him in 1895: "Whoever rises today for Cuba rises for all time."
For all time, Fidel built together with the people this work of humanity and justice that is the Cuban Revolution, which in these difficult years of pandemic, overwhelming blockade and destabilizing attempts, has managed to grow, precisely inspired by the thrust and greatness of its history. Leader.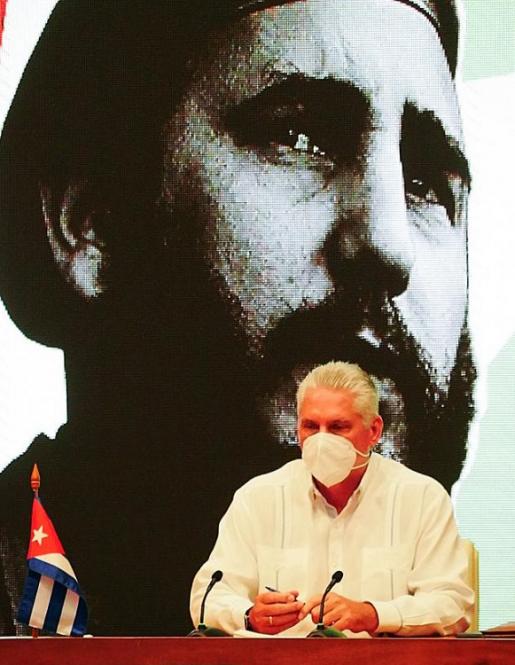 It happens that "From Fidel we learned that the most difficult dreams are achievable if we trust the people", affirmed the Cuban president Miguel Díaz-Canel last August.
And so it is confirmed every day by the encouragement of this country, which never tires of conquering dreams along the path of truth and justice, where the chorus of voices will continue to make history and always repeat "I am Fidel!"