Colombian painter and sculptor Fernando Botero, one of the most important artists of the 20th century, celebrated his 90th birthday today, April 19, painting watercolors in Pietrasanta, Italy.
With a tribute exhibition, Colombia celebrated the anniversary of his birth. Curators, critics and politicians met at the Museo de Antioquia to inaugurate the exhibition "Botero: 90 años", which brings together unpublished paintings and photographs by one of the most important living artists in world contemporary art.
On behalf of the hundreds of thousands of visitors who come to our doors every day [..] We want to say thank you! We want to honor his life," said María del Rosario Escobar, the director of the museum.
The event ended with the concert "Suite de Botero", by the Medellín Philharmonic Orchestra, dedicated to the life of the painter and sculptor.
Botero was born on April 19, 1932 in a conservative family and was forged as a self-taught in a hostile environment. He jumped to Europe to make his way in the arts.
His paintings and sculptures have been sold for millions of dollars and exhibited in New York, Florence, Paris, Munich, Rome and Madrid, among other cities around the world.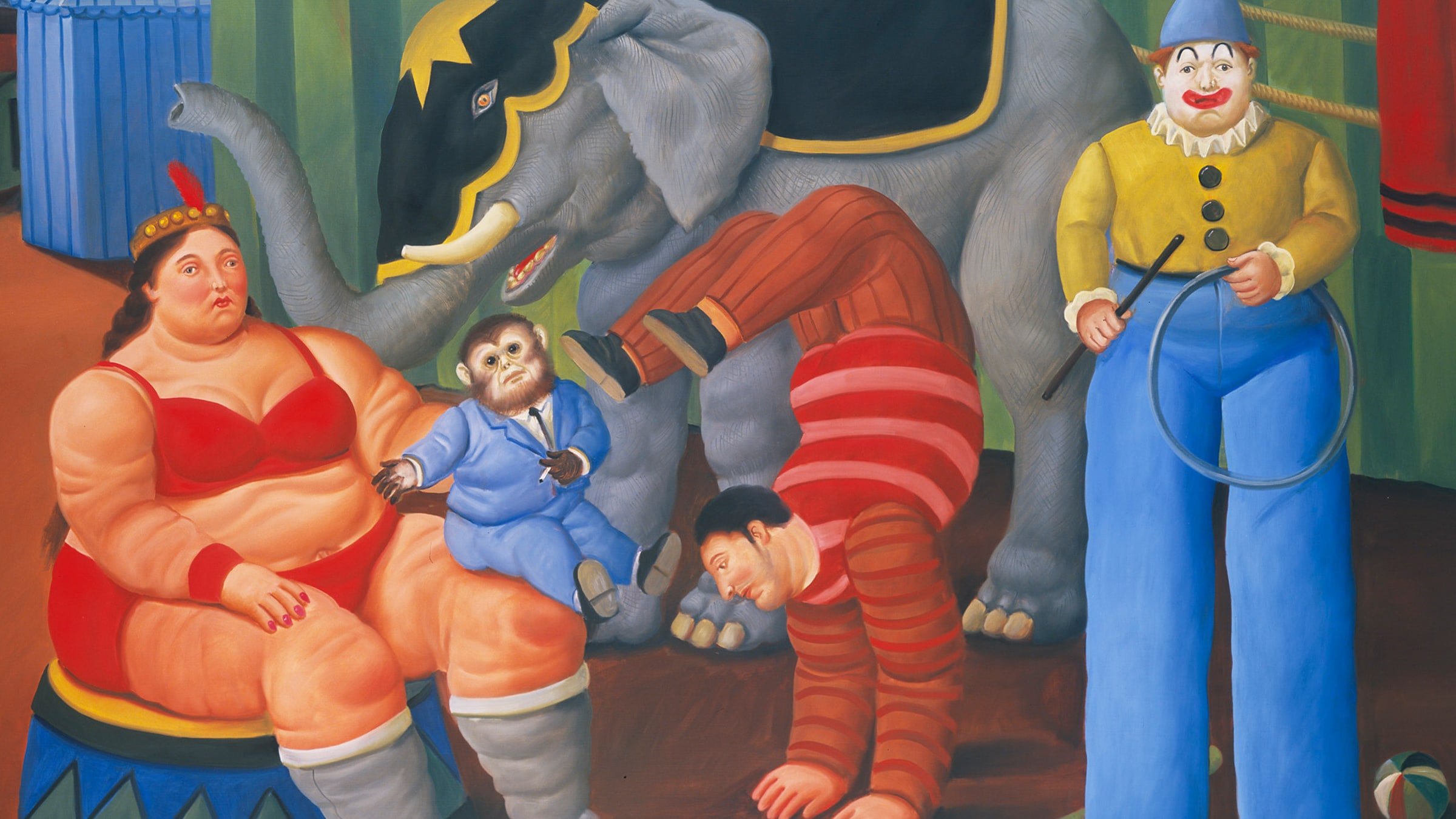 Among the first ones stand out: «Ecce Homo», «Head of Christ», «Mona Lisa at 12 years old», «The Colombian», «Country Concert», «Collection of musicians», «Woman in front of the mirror», «La letter", "Celestina", "The night" and "Camina el cerro". And among the second "The Hand", "Torso", "The Bird", "The Lady", "The Roman Soldier", "Cat Collection", "The Couple", "The Maternity", "The Horse" and "Guitar".
«We send a congratulatory greeting to maestro Fernando Botero on the commemoration of his 90 years. We exalt the importance of his work and his legacy, which through painting and sculpture has made our country's identity known to the world," Colombian President Iván Duque said on Twitter.