With two silver medals, the Cuban harvest closed on the opening day of athletics in the I Guadeloupe 2022 Caribbean Gamesheld at the Stade du Gosier under a persistent drizzle, according to official media on the Island.
The jumper Yanisley Carrión reached 6.00 meters to place second in the women's long test, behind Puerto Rican Paola Fernández, who nailed the spikes in 6.13 meters, according to a note published on the specialized site Hit.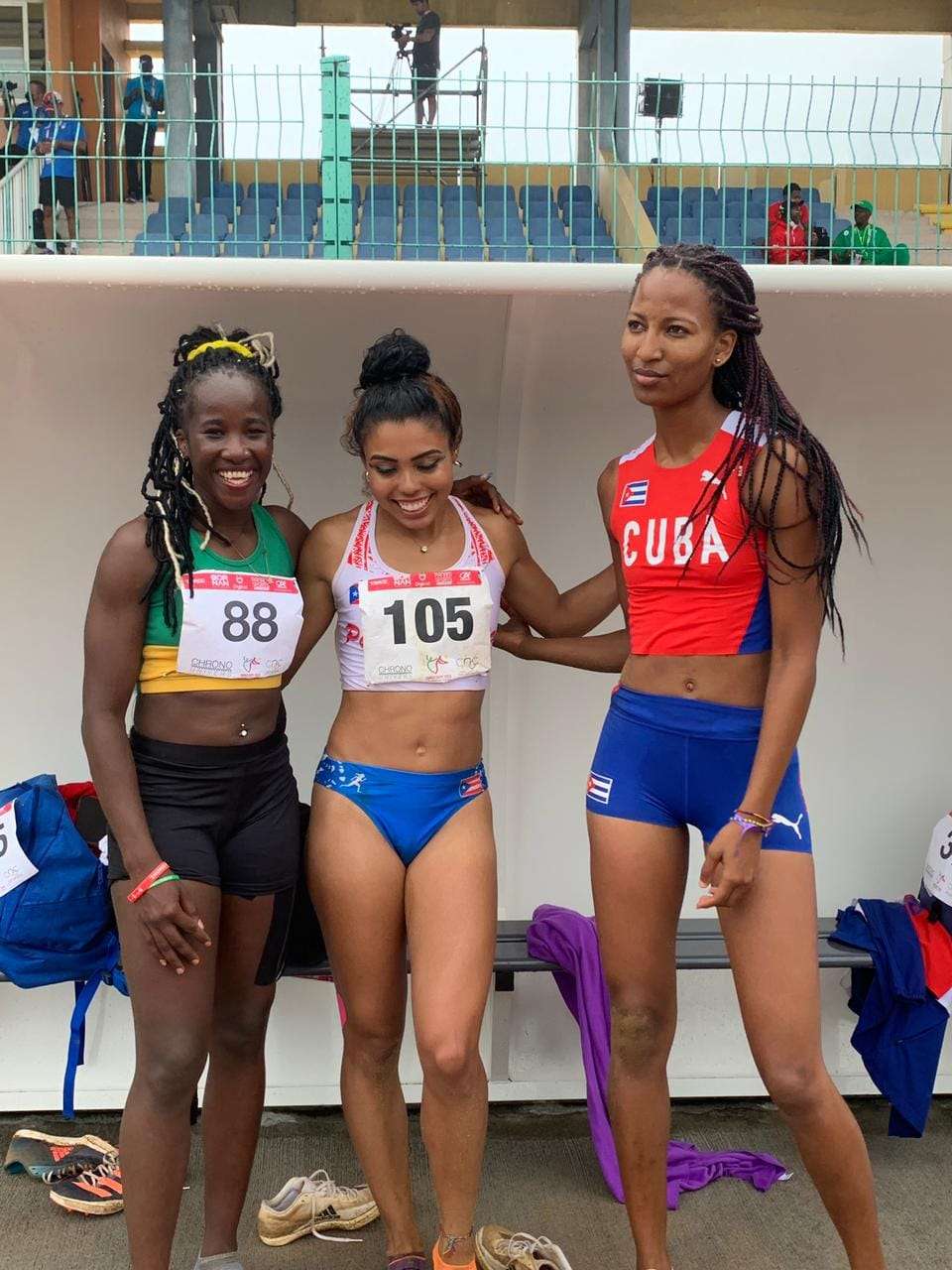 Carrión was far from his best mark, but managed to enter the medal table of a multi-sport event, a wish that he could not fulfill in the athletics of the I Junior Pan American Games in Cali 2021, in which she placed eighth, adds the publication.
The other silver metal obtained by the cuban athletes on the day it was for the javelin thrower Marinailys Silva, who registered 37.96 meters, well below her best mark and under a strong wind that whipped the Gosier field, the text specifies.
The event was nuanced by the disqualification of Shainer Reginfo, who was predicted to be the possible winner of gold in the men's 100-meter dash, taking into account his chances of falling below 10.11 seconds when, in effect, the competition was won with 10.34, underlines Hit.
Reginfo succumbed to anxiety and took the start in the semifinal, which led to the disqualification that prevented him from fulfilling his purpose in these Games.
Marinailys Silva, despite the fact that she did not meet the expected goal in terms of the mark achieved, expresses her joy after obtaining a silver medal in the javelin at these I Caribbean Games #Guadalupe2022. #Cuba.@InderCuba @jit_digital pic.twitter.com/2wKOuFxCHi

– Raúl Hernández Lima (@PeriodistaRaul) July 2, 2022
In other results signed by the Cuban navy at the event, Mahers Mahroos was fifth in the men's 1,500-meter dash. His partner Hansel Abreu finished last after concluding his competition injured, the information points out.
Daniel Mustelier did not go beyond fourth place with a record of 6.84 meters in the long jump for men, remaining seven centimeters from the medals, and in the 100 meters for women, Enis Magda Pérez, Laura Moreira and Melody Queen were left out of the possibility of competing for medals by not qualifying for the final, adds the note.