Yulimar Rojas (Caracas, 26 years old) is the most dominating athlete in the world. Fly triple jump as far as a woman has never done before. At the Tokyo Games, his explosion came. Olympic gold and a new world record: 15.67. He erased by 17 centimeters the previous one by Kravets, from 1995. In the first line saw the jump Ana Peleteiro, bronze. Both embraced euphoric, they train together in Guadalajara. They star in the 'Olympic Moment' of the AS Awards.
-How do you remember that Olympic triple jump final in Tokyo? What a great moment, gold and world record!
-Well, very nice. It always comes to mind. When I have a little time I see it on television and I remember it. I will keep her on my mind forever. It was a unique moment. I am very proud to be the Olympic champion. It was all perfect. With the record in the last jump, with the vibe of all my people around me. Beyond that, the preparation with my coach Iván Pedroso was very important, I was very regular all season, above 15 meters … This was the culmination.
-You will receive the AS 'Olympic Moment' award for his hug with Ana Peleteiro, bronze in that final and a training partner in Guadalajara.
-I think we both show the world that you can work as a team to achieve great results. And we leave the name of the Team Pedroso aloft. She knew that Ana could go far and get that medal, something that not everyone saw so clearly, but she firmly showed it. The hug, the affection shown, was something spontaneous. And then, the desire we had for me to make that record, I think it belonged to all of us who were there. I am very grateful to AS for this award, it is a medium that has always bet firmly on me and already gave me an award in 2018.
–You claim you have a 'gift'. Talent springs up.
-I always knew that I was born to play sports and that this was the platform to take advantage of the potential I had in my life. I try to focus my gift on the triple jump, and I am clear that there is much to give. We must continue to take care of ourselves and look forward, with all the desire in the world. Everything comes for the one who knows how to wait.
-How has that route to the top been, since you arrived in Guadalajara in 2015 until now?
-There's a little bit of everything. There are things that make you go back on your way, good times and not very good ones. I am very happy to overcome those barriers that have stood in my life. That makes you mature and grow. I know that everything is not going to be flowers and petals … There are always advantages and disadvantages, and you have to know how to classify them to know what drives you forward. Everything is part of growth and I am very positive, full of enthusiasm about things and I try to spread it to the people around me.
"Ana Peleteiro and I show the world how you can work as a team"

Yulimar Rojas
-That's what they say in Guadalajara, who arrives on the track of the Fuente de la Niña de Guadalajara with its loudspeaker, its music, its joy …
-I believe that the key to all my success as such is based on happiness, on taking things in a good way, positively. Since I was little I was always a smiling and very happy girl. I always had that joy and I like people around me to notice that vibe.
-And that joy takes her to the athletics track.
-It's something natural, that I get alone, in any competition. It does not matter if it is a small event or in the final of the Olympic Games. It is my way of being, expressive and that involves others. Those who know me know that I am like that, that Yulimar Rojas is the happiest person in the world. It's the way I want to make a mark in the world, trying to be the same person, with my character.
-In all the way you speak, it has also undergone a transformation at a sporting level: technique, speed …
-Everything is a process. Nothing is done overnight and more so in a sport like athletics, which takes many years to mature. I feel that it has been the fruit of the work of many people who have pushed behind me, tuning so that I have reached the highest level. Always in crescendo. Every day improving, polishing the phases of each flight, making the jumps more and more technical … Now it is nice to see me jump, before it was more complicated, because my jumps it is true that they had more defects. And there are still things to polish, looking to the future and being a better jumper.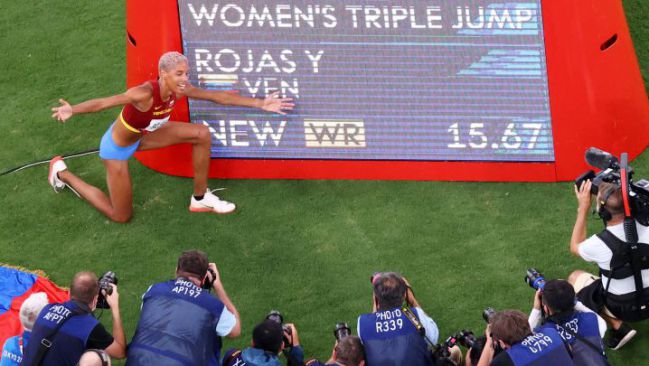 -That's what I was going to ask him. What do you think about the future?

-Once I broke the world record (15.50 by Inessa Kravets made in 1995) with my 15.67 from Tokyo, now what keeps me awake is the 16 meters. It is a magical brand.
-Are 16 now closer than 15?
-It's the goal I have set, it's a pretty big brand, but I think I'm made for it. It is my great wish. For me the 16 meters would be the top of the sport, not only of athletics. Say, can a woman do that? Women can achieve anything and I want to be an example of this, serve as an inspiration. May my name be inscribed in the book of life and open the way for all those who come later in the future.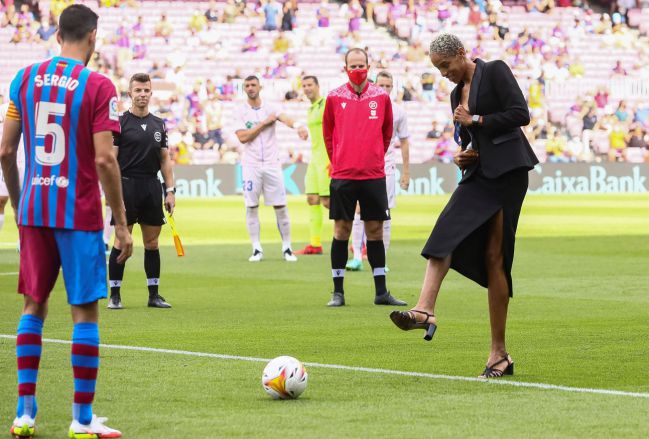 -This 2021 only did a length contest, but it gave the feeling that this discipline can attack the world record (7.52, of the Soviet Chistiakova in 1988). Is it feasible?
-Yes. The triple is my favorite modality, but I like the long jump a lot, it is special and I know that I get along very well with it. This year I made a total turnaround, in the final of the Spanish league with my team, Barcelona, ​​with a jump of 7.27, with some wind in favor, it is also true. But you notice a stability in the 7 meters in the long jump, which is what we call it in Venezuela. It is not an event that I train as such, sometimes I did a session with few steps, but nothing special. So next year is important and I think I can improve on that side. I know I can jump a lot more.
"The key to all my success is based on happiness"
-He was left with the thorn of doing triple and length in the Games, this 2022 there are outdoor World Cups in Oregon. Do you want to fold?
-It is in my thoughts, it is one of my goals this year to do those two tests in Oregon, it is something that I have never done in a great championship. So let's get ready for it and see what happens.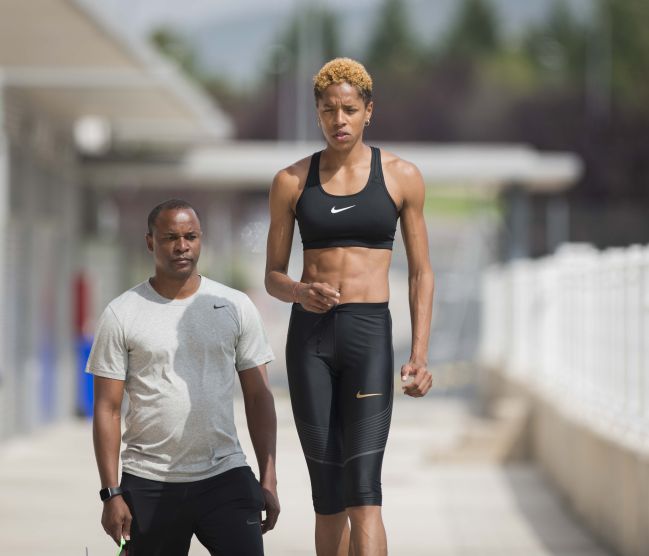 -Will we see her at the Indoor World Championships in Belgrade in winter?
-I'm starting to train right now, we will see how the training evolves and I am feeling.
-When he won gold in Tokyo, He spoke of the Anzoategui 'little ranch' in Venezuela where he grew up …
-The basis of everything is to maintain simplicity and roots to know where you are going. I feel happy where I was born and raised. And I am proud to tell the world that coming from a place with limited resources, with few facilities, everything can be achieved when you have the desire and the drive to achieve your dreams.
-Has Olympic gold changed your life a lot?
-Yes, the truth is yes. Now I see that many more people follow me and identify more with me. That is what fills me the most in life, the enjoyment of the work you have done. There is a lot of effort in what I do and it is nice to receive so much love everywhere.
-A promise for the future.
-Continue building my legacy, with more medals, records and transmit my joy everywhere.