June 4, 2023, 11:01 AM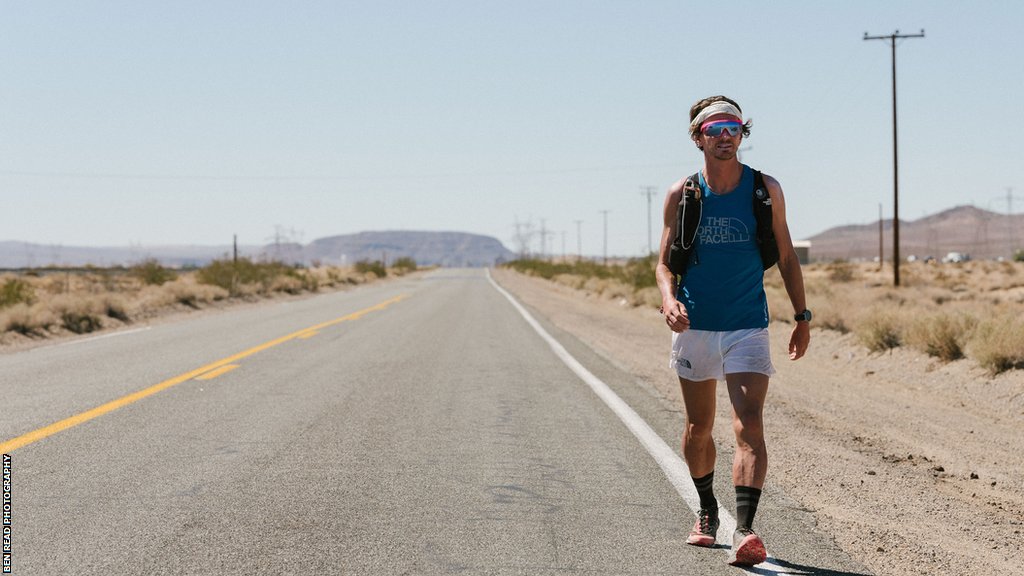 "When the cops pull you over, be super nice," says Nils Arend.
"Personally, I have my issues with authority, but with The Speed ​​Project (Project Speed) They're representing all of us in every interaction."
"So be nice, be cooperative. And when they ask you what you're doing, just say, 'Oh, we're a bunch of friends running to Vegas.'"
"They don't have to know anything more or anything less."
Arend is sitting in a North London bar explaining the basic rules of one of the most sought-after extreme races in the world.
Being friendly, but discreet, in front of the law is part of the instructions given before the start of The Speed ​​Project (TSP), a 560 kilometer race between Los Angeles and Las Vegas, Throughthe valley of deathwhich is not regulated and has no sponsors.
It also has no website, no "register here" button, no rules, no special route, no spectators and, up to a week before, no official start date.
It's the running world's equivalent of "Fight Club" (the movie about underground fights), created in the image of its founder.
Before taking up marathon running, when she moved to Los Angeles in the mid-2000s, Arend hosted a rave party at a brothel she was borrowed in the tolerance district of Hamburg, Germany.
Despite the clandestine status of the race, many of the world's fastest athletes and some of the biggest sports brands appear at the start line.
But, how is it that they coincide in getting there? Well, well, that's a long story that's shrouded in secrecy.

Motivation
Arend ran the route for the first time in 2013 relaying with five friends, three men and two women. That competition format is now known as the Original Way of Running This Course (OG).
Since then, three more categories have been added, including, incredibly, a solo mode where you British extreme runner James Poole He has competed in the last two years.
"It's hard not to sound very sanctimonious, self-righteous, or like everyone else is doing the wrong thing," Poole says that, in 2023, he completed the race in less than 119 hours, camping in abandoned buildings surrounded by bullet casings and feeding solely on food and drink from gas stations along the highway.
"But I think once you have a box full of medals you'll never see again and a collection of jerseys that mean nothing to you, going freelance is the purest way to practice something you love."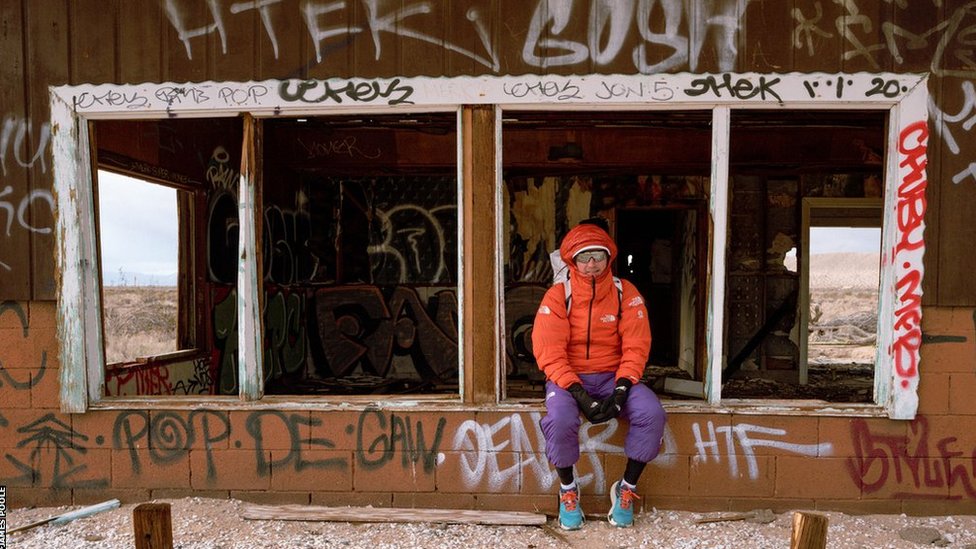 Arend shares the same love of the eccentric. And a complete aversion to the formal style of long-distance running competitions.
"When I moved to Los Angeles, I ran a couple of marathons," he says. "But I felt so out of place. Like they weren't my kind of people."
"So the next act of all that for me was to start doing my own thing. We created a safe place for everyone to arrive as they are. No marathon can do that. They could. But they're not going to. They're just directing his own program like 25 years ago," he says.
"There are two levels of motivation for why people are drawn to the TSP."
"One is, 'Well, I want to go out there and compete and break it,' and others say, 'I'm going to use TSP and its community to amplify my voice, my mission, my cause.' As long as they align with what is our community, are exactly the ones we want.
paradoxes
Most of the world's sports brands want to be a part of Arend's vision.
The Speed ​​Project celebrated its 10th anniversary this year and the list of brands that have sent teams comprise the elite of the sport, from Nike to Tracksmith, from New Balance to On Running.
His presence in the most discreet of the discreet starts – the race begins at 04:00 in the morning at the Santa Monica Pier (Los Angeles County) – is one of many paradoxes of an event that equally invite and avoid advertising at the same time.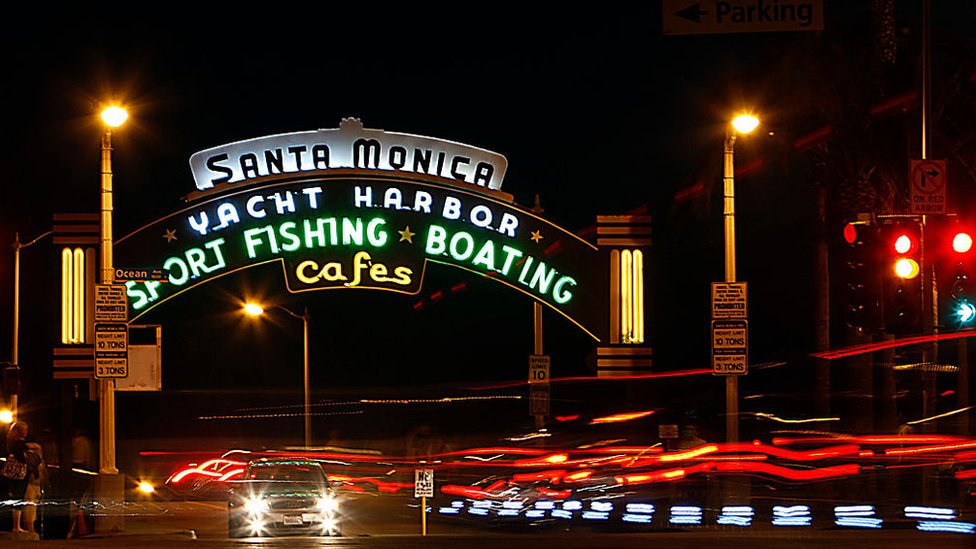 Despite being stripped of all the trappings of high-profile racing, the attraction of TPS for big brands has skyrocketed.
Poole understands that strange irony more than many others.
The 47-year-old's sponsors made a short film of the event in 2022, accompanying him in a motorhome to assist with refueling, sleeping and navigation.
This year, however, ran the event completely unsupported, the only participant to do so. A decision that even Arend himself considered "insane".
It meant that Poole was responsible for not only running more than 500 kilometers through wildly variable conditions – he spent most of the 2023 run bundled up in a jacket and pants because of uncharacteristically low temperatures and snowstorms – he was also charged with finding his way around and foraging for food. and places to sleep.
How to deal with monotony
"I have a couple of aches from the TSP, but I'm sure I'll be fine," he says.
It's been two weeks since he got back from Los Angeles, and Poole and I are running 10 kilometers along the Regent's Canal (in north London) and his other usual routes in the east of the city.
After casually bringing up in conversation his plan to run a marathon in a few days, Poole tries to explain the attraction of the TSP's 560km and the route which, at first glance, is notorious for its monotony.
Part of the journey in 2023 took him along the Yermo highway, a straight stretch of 120 kilometers of pavement without a single curve.
"You run for six hours and you're on the same road," he says. "You run another six and continue on the same road."
"If you're running 120 kilometers a day, like I did, then you spend the whole day on the same road without turning once."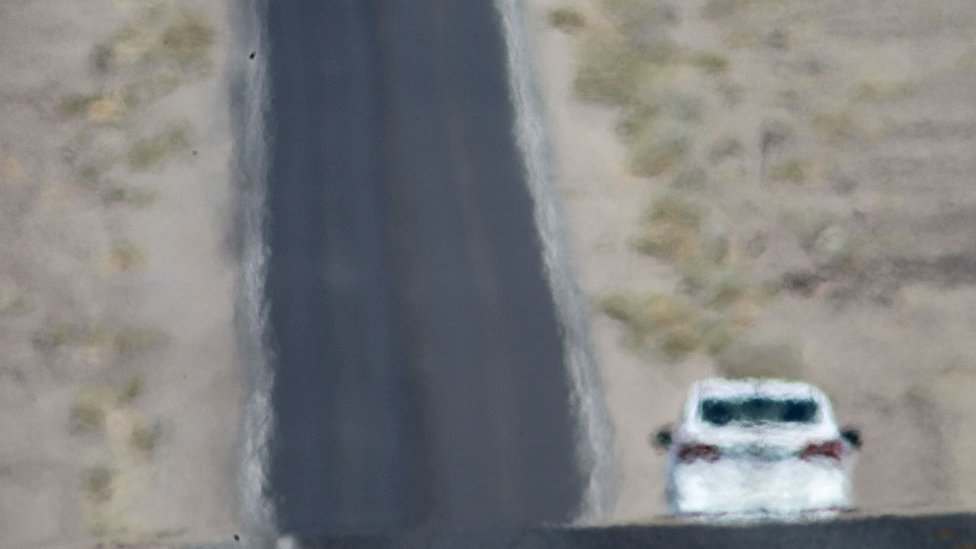 Paula Radcliffelegendary British long distance runner, used to count to 100 repeatedly in her head during the marathons I ran.
"Can you imagine how many times I'd be counting to 100 if I did the same thing," Poole asks with a laugh. "I think the important thing is just to be in the present. And that's what I think Paula does by counting to 100, she's not thinking about the future."
"You have to be enjoying the moment as much as you can. If you start to think at 80 kilometers that you have 400 or more to go, that blows your mind."
Poole, who carried a camera during the race and captured some of the images in this article, continues: "The TSP route is somehow beautiful in its brutal way. There is beauty everywhere. It all depends on how you look at it. The Gas stations are the ugliest thing out there, but they're beautiful when you get to them."
"For a Brit, we don't have wide spaces like that or the old American ghost towns," he says.
"I could sleep in abandoned buildings, like I did, which is difficult in the UK."
"A little," he replies. "When you sleep in buildings surrounded by bullet casings, you think, 'How safe is this?'"
"I remember seeing a car riddled with bullet holes last year, but I had a couch in the back and I was so tired I considered going to sleep in it but decided it was a stupid idea."
"Obviously there were people who used it for target practice. Can you imagine?"
alternative to ordinary
At first glance, Arend's process from starting out by throwing underground rave parties in Hamburg to leading an ultra-endurance race in Los Angeles might seem improbable.
But he insists that there is a link between the two.
"Is the same, It is an endurance sport for peoplemany who have left the nightlife," he explains. "Many people who had problems, alcohol, drugs, whatever, find themselves in that sport and we are creating the environment where they can feel understood."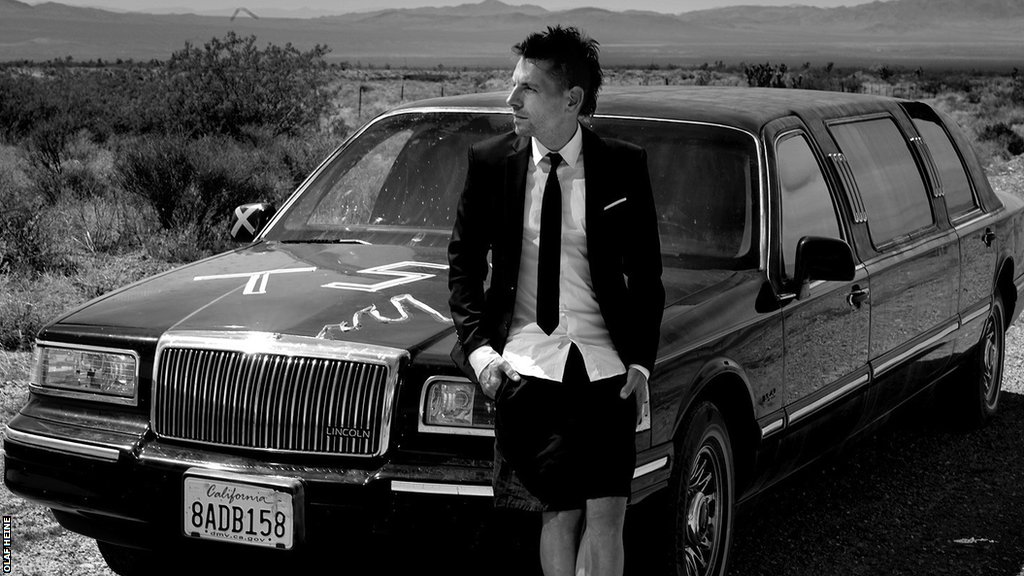 Poole feels the same way, insisting that the TSP race should be understood as a reset button to distance yourself from social norms. It's an extreme but mindful retreat in the wilderness, away from the humdrum of 9 to 5 life."
"There is a certain pleasure in being self-sufficient [en el TSP] and take care of yourself without needing anyone," Poole says.
"Everything is pretty easy these days, right? We live in a world of convenience, particularly in the UK and US."
"You can have your food brought by Deliveroo [un servicio a domicilio]. You don't have to leave your house."
"This is the other extreme. Nobody brings you anything. You don't have it until you find it. And if the place is closed, that's how it works."
overstepping the limits
There were often stages in this year's race where had to endure eight to 10 hours without an option to resupply on food or water.
Arend also knows, and revels in, that feeling of escape and pushing the limits of physical endurance.
In fact, if the rumors are to be believed, going eight to 10 hours without food or water will be a bit of a walk compared to what he has planned.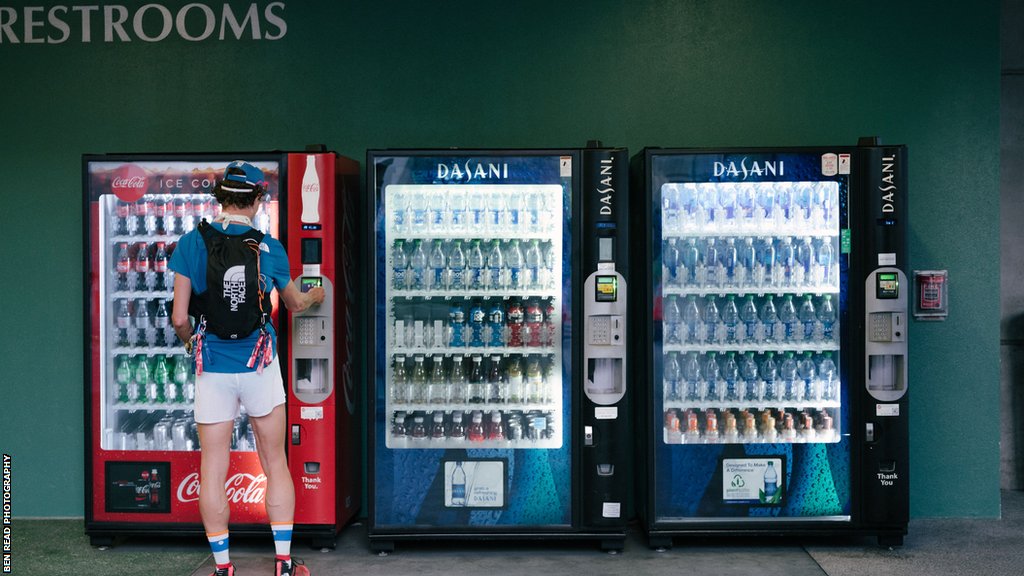 The Speed ​​Project in Latin America?
In our conversation, Poole blurts out that Arend is thinking of bringing a Speed ​​Project-style race to Chile this November.
It will be similar to the TSP in terms of distance and ethics, but much more extreme since would send runners across the entire Atacama desertone of the most severe environments in the world.
A race through the Atacama would have zero restocking options. The teams would have to be completely self-sufficient, taking all their equipment in off-road trucks given the characteristics of the place.
Arend is evasive when I ask about other plans. "This is a difficult question," he replies. "We are exploring other elements."
"I'm always going on my own adventures, and just like how TSP was born, if I find myself on an adventure that I think is worth sharing with the community, I'll continue to do that."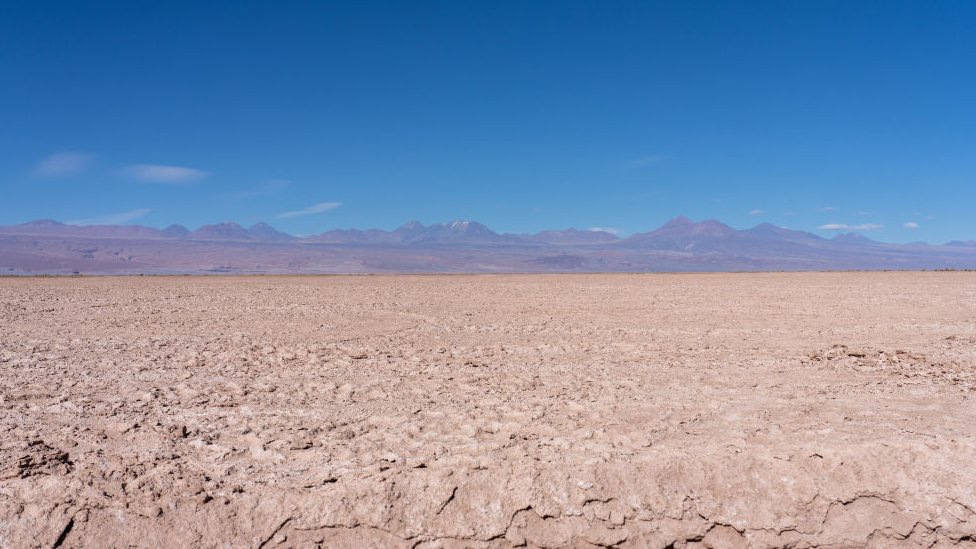 But Poole is less ambiguous.
If Arend takes the race to the Atacama, he'll be the first to put his name on the list.despite the risks. Because?
"What I don't understand is people who run the London marathon over and over again and spend the rest of their active lives trying to slice five seconds out of time that nobody cares about," he says.
"My answer to that is stop chasing that one thing that's not important and go do something that's exciting."
"There are many subtle reasons not to do these kinds of things like the TSP. But in the end, the concise, somewhat obtuse answer to why do these things is because you can. And if you can, why not give it a try?"
Now you can receive notifications from BBC Mundo. Download the new version of our app and activate them so you don't miss out on our best content.