"The Christian conscience expels laughter from paradise and transforms it into a satanic attribute. Since then it is a sign of the underground world and its powers."
Octavio Paz
"Visual perception is visual thought; forms are concepts; in the perception of form there are the beginnings of the formation of concepts; the act of thinking requires images and images contain thoughts".
Rudolf Arheim
The most recent book by the artist Reynerio Tamayo collects part of his formidable work of graphic humor. Reading him led me to rethink the Cuban tradition of comic (comics, cartoons or stories, whatever you prefer to call them) and political cartoons. A tradition that is rich and recognized, although little studied. Cannibal Planet, Estudio Tamayo, Havana, 2021, did nothing more than reaffirm the quality of this creator's art and, above all, legitimize his thick humanistic sense, as well as humorous.
Aristides Hernandez (Ares), another of the masters of political-social caricature in Cuba and internationally, is the author of the book's prologue, in which he expresses, not without irony: "For a few years Tamayo has once again taken up humorous drawing and taken so seriously that the rest of the cartoonists have been encouraging him to spend more time on other things and stop embarrassing them so often with those ideas and those drawings". For Ares, and so he says in his text, Tamayo "is a genius."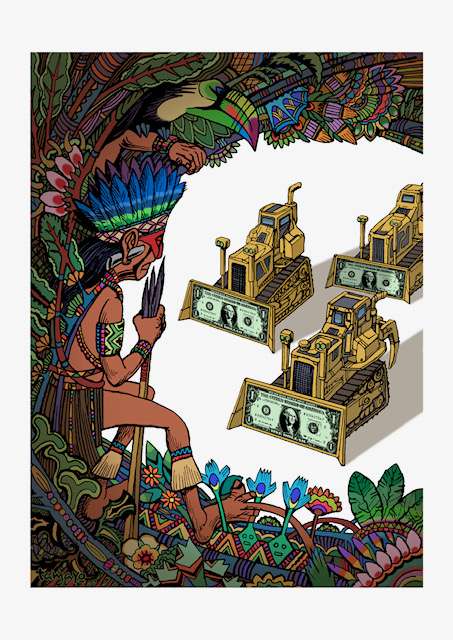 The tradition of graphic humor in Cuba began in the first two decades of the 19th century, in Spanish publications, but where the themes were insular. Then came the independence wars with the cruel characterization of our heroes and the patriotic cause, at the hands of Spanish comedians. Already in the bourgeois republic, there is an awakening of Cuban humor, one hundred percent, with criticism of the defects of society and capitalist power, always with jokes in between. It was a period in which personal caricature and costumbrista humor received a real boost. Among other great artists, Rafael Blanco, Conrado Massaguer, Jaime Vals, Eduardo Abela and Julio Girona stood out at first and then Juan David.
With the Revolution, a group of artists led by Rafael Fornés tried to revolutionize the art of political humor, but they did not go far enough. The PitirreSabino and Salomón, the true vanguard of political humor, were unseated and orthodox humor prevailed with palate as a flagship publication. The opportunity to encourage new ways of looking ironically at events was missed. Political edge was lost in our humor. The newspaper dedete It functioned as a critical chronicle of revolutionary reality for more than two decades, starting in 1969, but nothing similar is now available. Throughout this journey, names such as Santiago Armada (Chago), Posada (el Gallego), Eduardo Muñoz Bach, René de la Nuez, Juan Padrón, Manuel, Carlucho, Ajubel, Simanca and Ares, among others. At the end of that long itinerary, today Reynerio Tamayo is, along with Ares and some others on the Island, one of his most outstanding (active) exponents.
In the now classic essay Investigation of the joke, from 1928, by Jorge Mañach, a text that always deserves new readings given its depth and immersion in the center of our idiosyncrasy, the renowned intellectual addressed the "unsuspected sociological scope" of traditional joke, with which he began to deal with mockery, joke and irony in our psychological and cultural identity as something very serious. That was the beginning from the academy. However, the Cuba of 1928 is far from the current one, sociologically and culturally, and that raises new updates to Mañach's text. Today what it is about is the need for critical thinking from visuality.
But let's get to the point. Tamayo is an artist who enjoys enormous recognition inside and outside the national art scene. I could cite a group of opinions that validate this assertion: Leonardo Padura sees him as an artist who appropriated (without being born in it) the themes of the city of Havana; Caridad Blanco appreciates him as a master of the metaphors of cultural miscegenation and a bridge between humor and painting, Antonio Eligio Fernández (Barrel), in turn, sees him as a narrator of visual fables; Ares as the author of a huge critical symphony in which humor is just one more note; Jesús de Armas as a post-avant-garde Gothic and Neo-Gothic; Rafel Grillo as the Cuban choteo artist; Abelardo Mena as the owner of a technical virtuosity that he applies to his condition as a chronicler of his time; Hamlet Fernández considers him a recycler who deftly handles intertextuality and who is capable of painting like his most influential masters (Goya, Van Gogh, Dalí, Picasso and Mondrian); and the journalist Estrella Díaz extracts confessions from him about the decisive influence of comic strips on his entire artistic career, from the beginning.
Cannibal Planet it is an acute chronicle of our present and immediate future at a global level. What do the pieces by Tamayo included in this volume suggest to us? The cover is an indicator of where the book moves. The devil rests in a comfortable armchair and has his feet relaxing in a container of water that is the planet Earth. Evil rests after his intense activity in our world. Evil is ourselves, humans, the artist tells us, capable of inflicting anthropological damage on us that can lead (it already does) to the extinction of the human species. Inside there are works that deal with topics as dissimilar and current as transnationalized or geopolitical power, the pandemic of the COVID-19, hunger, the destruction of forest areas in the Amazon; the fallacies of certain concepts such as freedom, democracy and freedom of expression at a universal level; the world domination of the market and the conversion of people into simple consumers with cranial trepanations or, better said, idiotic plant beings before screens of any size, that is, the new domination of mobile phones and communication; climate change and its dangerous effects, among others no less important.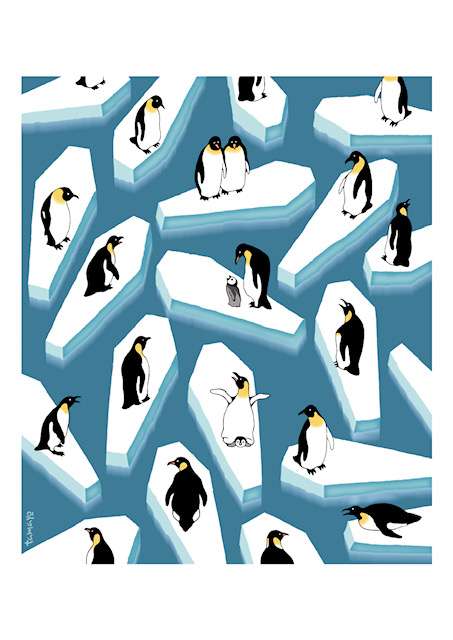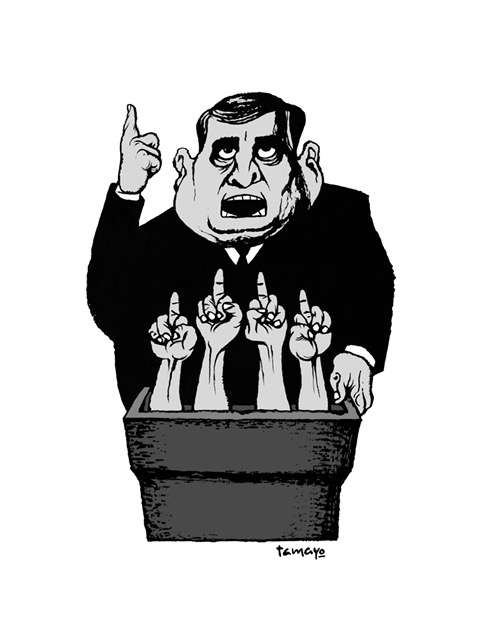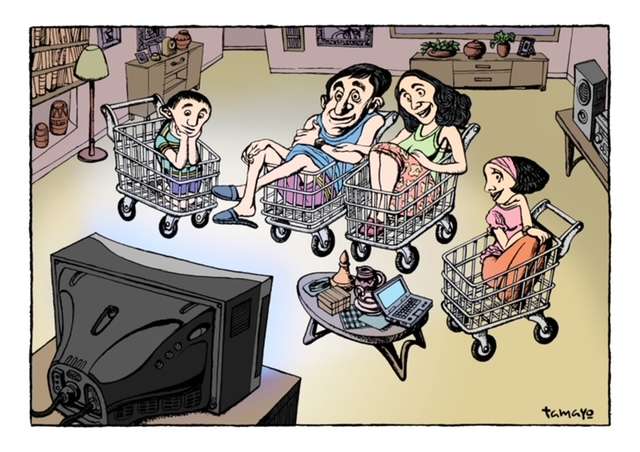 The book brings to the table, in passing, other less visible issues, such as the need for a greater spirit of scientific openness in our academy about advances and novelties that have been circulating in the world for a long time. Perhaps with the exception of the historian and art critic Caridad Blanco, our main specialist on these issues, the professor and critic of visual arts José R. Bermúdez (with two fundamental books, one of them on Conrado Massaguer 1and the study by the researcher Ana Suárez on the work of political humor by Julio Girona two, not much has been done in Cuba about graphic humor, which, for many, is not serious and for others, repeat offenders in similar ignorance, it is not art. To give you an idea of ​​how everything related to visual thought has advanced in other latitudes, only seven years ago, at Harvard University, in the United States, a doctoral thesis was successfully discussed in comics 3, published by the publishing house of that same university the following year. In it, authored by Nick Sousanis, the relationships between reality and its representations are explored through the history of art, the language of comics and other disciplines that are interconnected through our visuality and reasoning. One of the intentions of this academic novelty was to demonstrate that thinking in images is essential in education in the 21st century. Subsequently, the author, already a doctorate, gave a conference that he titled "Comics as a way of thinking", thus systematizing his scientific proposal. Sousanis's attempt, I appreciate, is to put words and images into dialogue, to reconnect thought and gaze, letter and sign, the visual and the textual, in order to represent thought in all its complexity. Issues that Tamayo's book achieves.
The long journey from the pictograms and petroglyphs of the Stone Age, primitive sign language or genetic writing-in-images, through alphabetic writing, renewed and overwhelmed with the internet and the unstoppable iconic avalanche we inhabit, is the same journey of human intelligence, which began long before alphabets and printing. The first thing was the image. There are some pieces in the book that dialogue with that idea. Only the skulls laugh perpetually, perhaps Tamayo too, only his laughter is worried and rationalized and, in this case, anti-satanic.
Cannibal Planet It is a formidable work on the current world, its dangers, weaknesses and perversions, hence El Mal is as busy and exhausted as the cover image indicates. The reflection of Tamayo's splendid drawings revolves around the debacle of our civilization, a debacle that is moral, cultural and aesthetic.
***
Grades:
1 Jose R. Bermudez, Massager. Republic and Vanguard,Pablo de la Torrriente Brau Cultural Center, Havana, 3011.
two Ana Suarez Diaz, Saatire and joke. The political caricature of Julio GironaMatanzas Editions, 2017.
3 unflattingby Nick Sosusanis, published by Harvard University Press in 2017.