In a world of extreme masculinity and testosterone, such as professional football, Marisa Alija It has been able to create its own professional space, earn the recognition of players and managers and become, without a doubt, the most powerful representative in a market that is as prominent as the Brazilian market always is. His is a success story that continues to be written day by day.
Applying the triple pillar of "knowledge, experience and results", this 47-year-old lawyer, the daughter of a Leonese emigrant from La Nora del Río established in Brazil, manages a portfolio of more than 30 players, including professionals and those of training age. He has already advised soccer players such as Robinho, Hulk (the best player in Brazil in 2021), Ze Roberto or the longed-for Cleber Santana (former of Mallorca and Atleti) who died in the Chapecoense tragedy. Now, he manages the career of some of the country's greatest pearls, such as the extreme Angelo (Santos FC).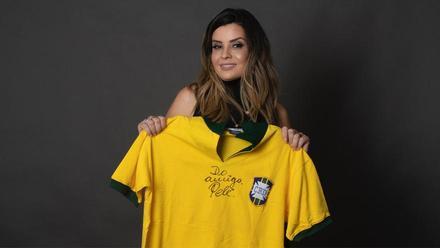 Two decades ago, she entered professional soccer as a lawyer specializing in contracts. He advised the Portuguesa, a very traditional São Paulo club now in low hours. He was in the Clube dos 13, a now defunct organization that defended the interests of the main entities in Brazil, and worked for the law firm of Paulo Rogerio Amoretty former president of Internacional, who died in a plane crash at Congonhas airport (Sao Paulo) in 2007.
WORK UNDER INFINITE PRESSURE
"I was a pioneer in a very macho world where I never wrinkled, even today, many times I am the only woman in meetings and I managed to earn respect because I knew how to demonstrate my professional value. It's not easy & rdquor;explains to SPORT.
Knowing that she was being watched closely, because she was a woman, Marisa Alija, He developed his entire professional careerworking with excellence, without margin for error so as not to give ammunition to those who did not want me & rdquor;. And she got ready. He was the first Brazilian lawyer to study abroad for a master's degree in international sports law, in his case at the INEFC (National Institute of Physical Education of Catalonia).
He opened paths. He was also a pioneer by being the first lawyer in his country to present a legal proceeding in the Swiss court and obtain a decision in the Court of Arbitration for Sport (CAS)which prevented the loss of points and the consequent relegation of Corinthians.
THE STRONG POINT OF BEING A LAWYER
One of its great differentials is, without a doubt, coming from the legal area. "I never let myself be impressed by all that fame and the world of celebrities associated with football entails, I conceive it from a professional and business point of view, that's why I have my feet on the ground"it states.
One of his maxims, unlike other colleagues, is "never give up" to a player who, for whatever reason (injuries, poor performance, stagnation…) will not reach the level that his current club or he himself expected. "In these situations, I do everything in my power to relocate him so that he can continue with his career"he points out.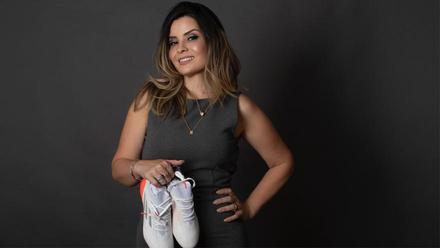 In understanding her work as a career representative and manager, the relationship with all her players is based on "trust and transparency" because "only in this way is it possible to create complicity with the family environment of the footballers, always working within ethical limits that are not negotiable".
"As a lawyer I am -Add- I always try to explain in the clearest, most pedagogical and direct way the causes and consequences that each action can bring about".
His personal obsession is "continuous improvement & rdquor; of the footballers he represents. "My greatest ambition is that my players always fight for their success and that they want more and more within ethical values ​​and honesty"point.
Without ever having been a goal in his career, but rather a consequence, Marisa Alija has opened doors for women in a space hitherto unattainable. Her advice for those who want to follow in her footsteps is clear: "women can obtain a place of relevance in football, as well as in any other professional segment, with hard work, dedication and commitment, always looking for sources of knowledge, and acting with transparency, honesty and excellence".