Located in a once luxurious mansion in Havana, the "El Laguito" factory is the birthplace of the famous Cohiba, the flagship brand of the world famous tobacco premium from Cuba.
In reality, the Cohiba are not born in "El Laguito", but in the best vegas of San Luis and San Juan y Martínez, in the Vuelta Abajo region, Pinewood of the river. Plants are grown there for the manufacture of these cigars, the star product of the company Habanos S.A.favorite of countless smokers around the world.
But it is in the factory, active since the 1960s, where the dried leaves are selected and processed, mixed and twisted until the final finish. Even several of the types of leaves used in its preparation are fermented in barrels, an exclusive step of the Cohiba that gives them a unique, special value.
The distinctive aroma and flavor of this brand is obtained from this process, with its four main lines —the Classic, the 1492, the Maduro 5 and the exclusive and celebrated Behike— and its different vitolas. Such a distinction rests not only on the unquestionable quality of the blades, but also on the expertise and talent of some 250 factory workers, around 70% of whom are women.
Thanks to that knowledge and dedication, El Laguito did not close even during the most complex moments of the pandemic and this year its group aspires to make nearly two million cigars rolled entirely by hand, and thus contribute to the company's sales, which last year they reached 568 million dollars.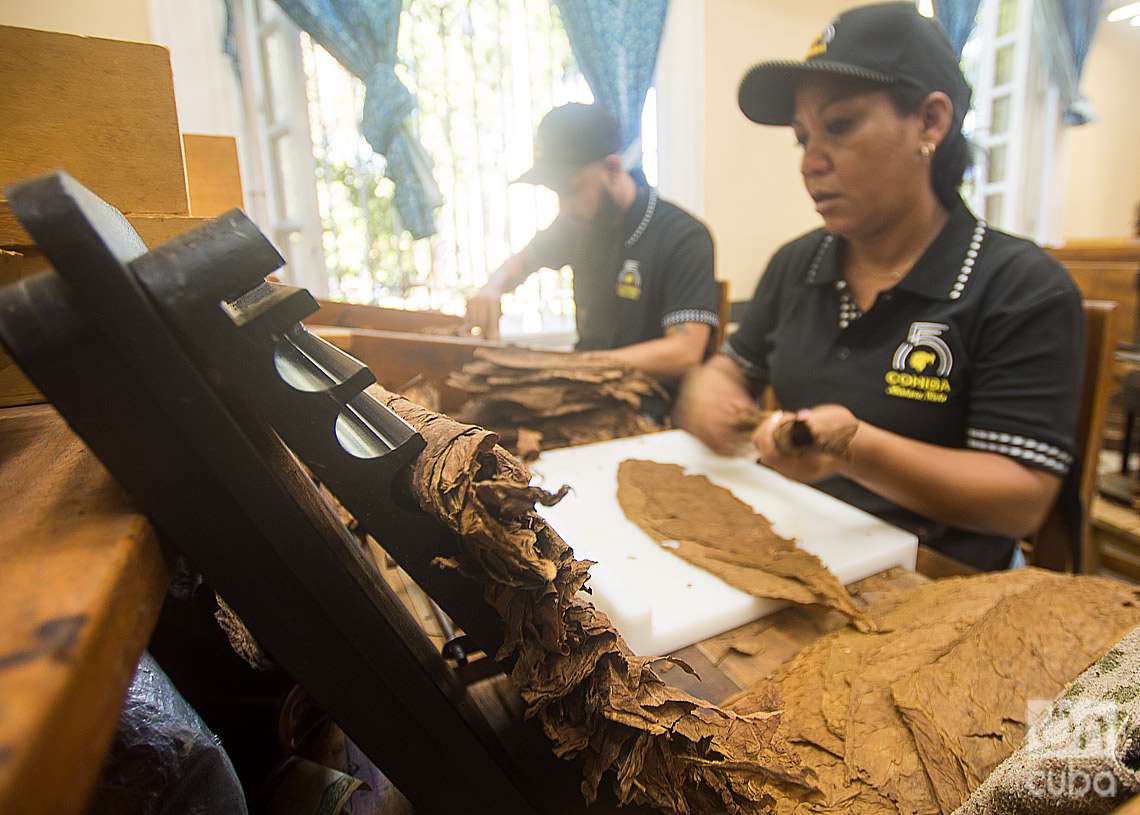 The Cohiba owe their name to the word with which the Taínos used to name the rolled tobacco leaves that they smoked when the Spanish conquerors arrived in Cuba. They began to be made in the 1960s for the late leader Fidel Castro and as a gift to foreign personalities and visitors, and were not marketed until 1982. But since then, their success and prestige have only grown.
These days, the joint venture Habanos SA celebrated the 55th anniversary of the famous brand and among the activities of the day -which ended this Friday with the awards ceremony and a million dollar auction— There was a visit to the El Laguito factory. there it was OnCuba and for this reason we propose today to discover through our images the main temple of the Cohiba Habanos.