July 20, 2022, 2:29 PM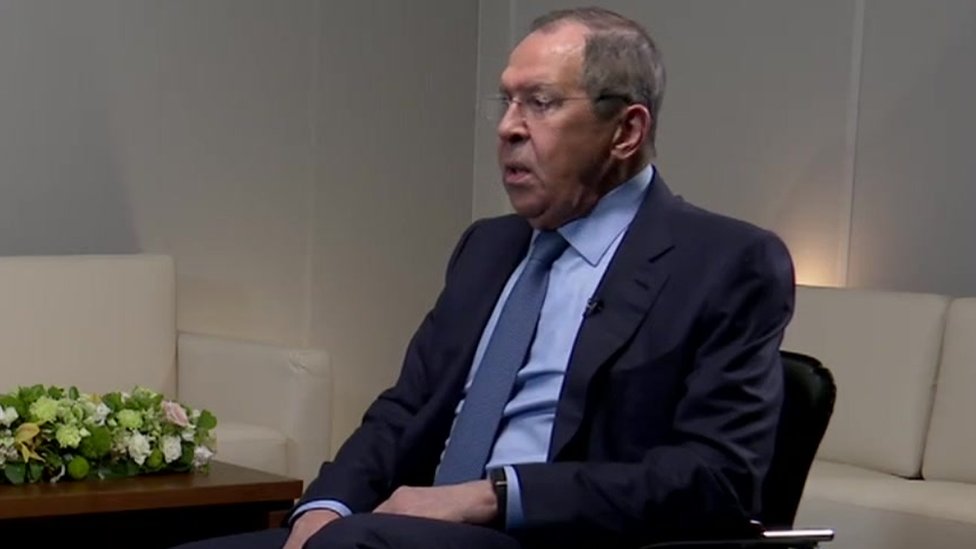 Almost five months after the invasion, Russia is once again changing the focus, objectives and strategy of its war in Ukraine.
After trying – unsuccessfully – to conquer the entire country last February, the Kremlin announced more than a month later that it would concentrate its forces only in the east of the country, in the disputed Donbas region.
Now, it seems to want to go further again.
In an interview with Russian state media, Foreign Minister, Sergei Lavrov, indicated this Wednesday that Moscow's military focus in Ukraine is no longer "only" the east of the country.
"The geography is different now. It's not just the DNR (Donetsk) and LNR (Lugansk), but also the Kherson region, the Zaporizhia region and other territories," he told RT channel.
As he justified, the strategy changed after the West supplied Ukraine with longer-range weapons.
"We cannot allow the part of Ukraine controlled by [el presidente ucraniano] Zelensky possesses weapons that pose a direct threat to our territory," the foreign minister said.
In his opinion, Russia will now have to push the Ukrainian forces beyond the current line combat to ensure their "own safety".
For two days in a row, Ukrainian forces have used Himars to attack a key strategic bridge in occupied Kherson, called Antonivskyi, which Russia uses to supply areas it has captured on the west bank of the Dnipro River.
Russian Foreign Minister described the delivery of weapons to Ukraine by Western powers as "impotent rage" and a "desire to make things worse".
Intelligence from several Western nations has indicated that Russia is seeking to annex large areas of Ukraine.
Moscow invaded the neighboring country in February, after claiming, without any basis in fact, that the Russian-speaking population of Ukraine's eastern Donbas region had suffered "genocide" and needed to be "liberated".
Since February, the West has supplied Ukraine with increasingly powerful weapons to use in its defense against Russian forces.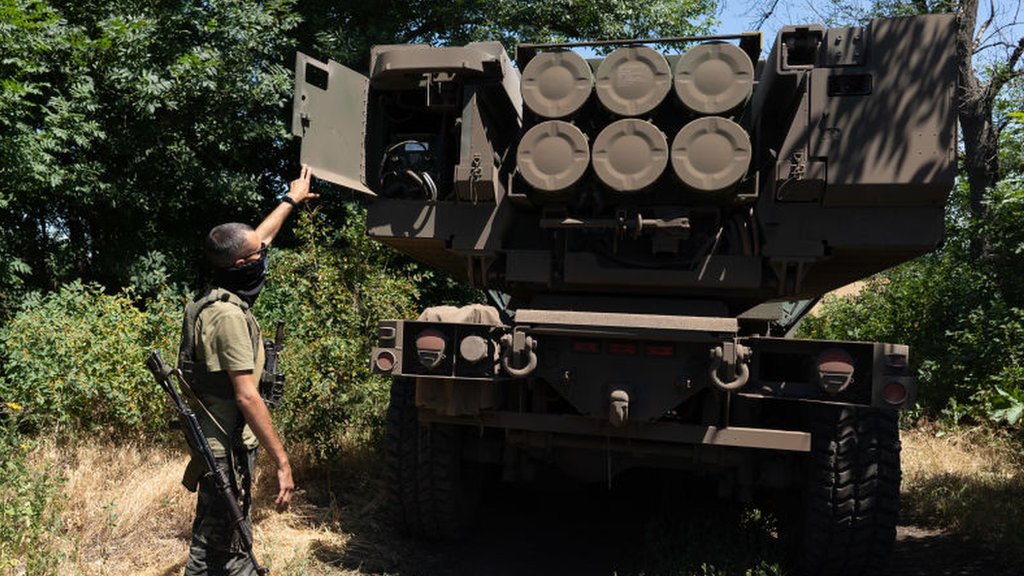 Russia's annexation plans
On Tuesday, the spokesman for the US National Security Council, John Kirbyreferred to the expansion of Russia's plans and said that the Kremlin wanted to annex large tracts of Ukrainian territory.
He accused Moscow of using a plan similar to its takeover of Crimea, when it annexed the Ukrainian peninsula by holding a referendum in 2014.
Kirby said that Russia was installing illegitimate pro-Russian officials to run the occupied regions of Ukraine.
These new "governments", he claimed, will then organize local referendums for their territories to become part of Russia, possibly in September.
Voting results will be used by Russia "to try to claim the annexation of the sovereign territory of Ukraine," Kirby said.
Crimea was annexed by Russia in 2014 after a hastily organized referendum deemed illegal by the international community.
Many Kyiv supporters boycotted the vote, which was deemed neither free nor fair.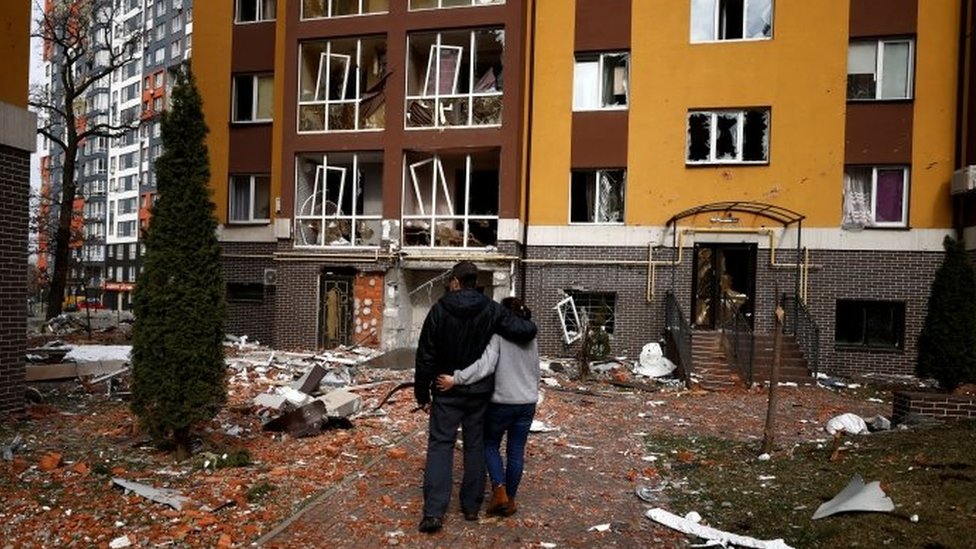 US intelligence believes that similar votes will be held in other parts of Ukraine and that any opposition to joining Russia will be suppressed.
Kirby said he was "exposing" the Russian plans "so that the world knows that any alleged annexation is premeditated, illegal and illegitimate," and vowed there would be a swift response from the United States and its allies.
The target areas for annexation include Kherson, Zaporizhia, Donetsk and Luhansk, he said, the same regions that Lavrov said are now Russian targets.
Now you can receive notifications from BBC World. Download the new version of our app and activate it so you don't miss out on our best content.