The National Police reported this Wednesday that two men were killed last night, who allegedly confronted uniformed patrols with gunshots in the sector Agricultural VillagesNational District.
According to the police report, the deceased were accused of killing three people in the middle of robberies and had several complaints of armed robbery.
This is Rusber Moya Made, better known as "Alex or Alfonsito", and a second only identified as "Brayita", who were seized with two firearms, one of which is listed as having been taken from the murdered police officer. Alejandro Figuereo Berroa36 years old and a bulletproof vest with the typography of "Police".
The institution indicated that during the action a third alleged criminal managed to escape.
"The National Police reiterates that it will maintain the protection of the good, hardworking and educated society. It added that the antisocials who seek to unsettle the citizenry will be vigorously confronted," indicates a statement from the institution.
It may interest you
According to the authorities, eight 9-millimeter and one 40-millimeter shell casings were collected at the scene and sent to the scientific police.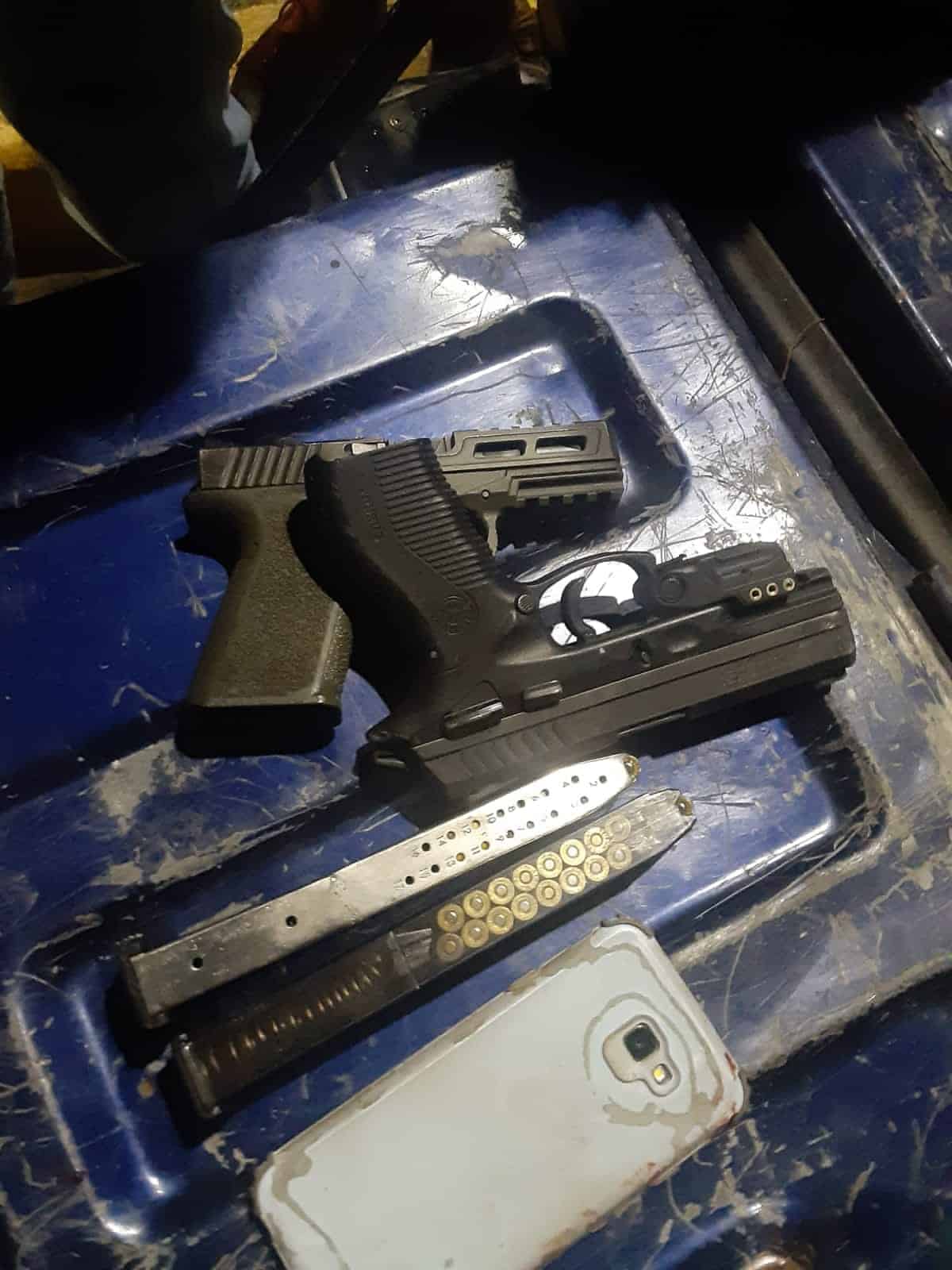 In relation to the criminal history of "Brayita" and Moya Made, it is specified that the former was reported for the death of Jonathan Alcántara "Chuky", on 03-22-2022, in the Villa Juana sector, and of José Alberto Sánchez Rosario, on 04-15-2022, in the same neighborhood. Also for causing a gunshot wound to a 17-year-old girl.
While Moya Made was being sought for causing the death by gunshot wound to Nicolás Rafael de la Cruz Polanco "Rafa", 31 years old, on 02-13-2022, in the Cristo Rey sector, who later died on 8 March.
The police report also details that the deceased allegedly belonged to a dangerous gang of armed assailants that operated throughout Greater Santo Domingo, with the National District as the center of operations.