After more than a year and a half, only $ 4.9 million has been recovered from 8 institutions with liabilities and accounts payable of more than $ 410 million.
The expansion of public sector, during the correista decade, had one of its darkest parts in the accumulation of state companies inefficient in activities as diverse as pharmaceuticals, textiles, cement, post office, aviation, railways, etc.
More than a year and a half after the announcement of the settlement Of eight public enterprises, the results are minimal. The processes progress between delays and the scarce recovery of resources to cover the debts.
$ 4.9 million in sales
According to a latest report from the Public Expenditure Observatory, in theory there are $ 1,045.7 million in assets, but only $ 4.9 million has been sold.
Those $ 4.9 million represent 1.2% of the resources needed to pay all the accounts and pending obligations for $ 410.6 million.
In other words, it is still necessary to find mechanisms to answer for 98.8% of the money demanded by suppliers, creditors, former employees, among others.
In the past month, authorities have only been able to get rid of an additional $ 1 million in assets.
According to Antonio Ruales, economist, teacher and researcher, the almost zero planning and the populist management more than a decade continue to take their toll on the country.
"Only in two cases like Railways of Ecuador Y Tame there were accumulated losses of almost $ 160 and $ 300 million, respectively. However, more than three or four times those amounts were invested; and now there are not enough resources to cover all the debts, "he said.
The pandemic forced to accelerate the decisions of settlement final in May 2020, but the disorder or even the inexistence of financial statements, among other economic and business information, has hindered all good intentions and speeches.
Según la Empresa Coordinadora de Empresas Públicas (EMCO), cuando se completen todos los procesos de liquidación, se ahorrarán al menos $250 millones anuales en gasto público. 

Where have the most assets been sold?
According to the Public Expenditure Observatory, the Public Media Company is the one that generated the most resources after settlement. In total, $ 2.3 million has been raised as a result of the sale of technological equipment, vehicles and real estate.
This company had an equity of $ 22.9 million, based on assets of $ 50.7 million and just over $ 27.7 million of liabilities or debts.
Four months after the announcement of the liquidation, former President Lenín Moreno issued a decree creating a new Public Public Media Company.
The second entity with the most recovered resources is Tame. About $ 1.2 million have been made through the sale of aviation equipment. However, the ex-state airline has the oldest liquidity problems.
Its total assets reach $ 40.8 million; but the debts total $ 321 million. In other words, what is recovered does not cover even 0.5% of what is pending payment.
In August 2020, a group of former employees of TAME submitted a proposal to buy routes and assets of the company. That proposal, like others that have been made public in recent months, have not received a response from the authorities.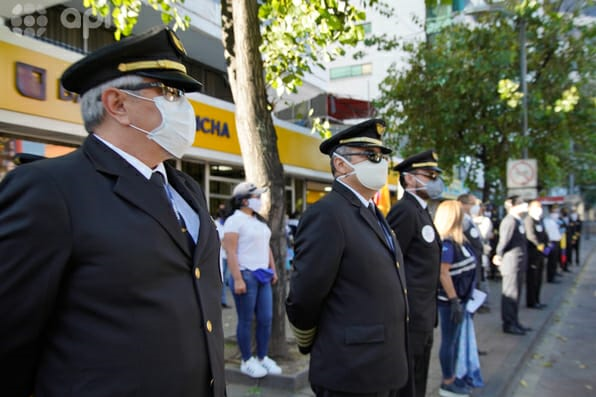 $ 1.1 lost for every $ 1 invested
In the last 9 years, the central government injected almost $ 750 million in the eight public enterprises currently in liquidation; but in exchange they generated accumulated losses of about $ 692.4 million.
Thus, for every $ 1 invested in these institutions, $ 1.1 was lost. A full-blown bad business for the country. With those $ 750 million, the outstanding accounts with external public health providers could be paid or more than 10 times the supply of medicines that are currently lacking could be completed.
The Minister of Economy, Simón Cueva, during an appearance before the Economic Development Commission of the Assembly, recognized the terrible results in these public enterprises.
In addition, he pointed out that, As a result of an audit carried out to the financial statements, several irregularities were evidenced: balance sheets without figures backed with real support; unaudited total assets and without a certain valuation, among other findings.
Only in the case of Ecuador Railways, which has sold $ 780,000 of its assets (land), there is a rehabilitation plan through foreign investment.
Other companies like Strategic Ecuador wave National Storage Unit (UNA) they continue in the liquidation process with a small recovery of resources of $ 232,331 and $ 418,105, respectively. (JS)
De un total de 24 empresas públicas registradas, 3 están extintas, 8 en liquidación y 13 activas.