The Ministry of Health (Minsal) resumed this Tuesday the televised balances on the situation of the pandemic in the country. In this context, they announced that, from April 14, the use of masks in open spaces will not be mandatory.
The announcement is part of the announcement of the new plan We Keep Taking Care of Ourselves Step by Step, which includes three phases: Low Health Impact, Medium Health Impact and High Health Impact.
Specifically, the Minsal defined that the use of masks will not be mandatory in the Low Impact and Medium Impact phases. This, in open places that allow at least one meter of distance between each person.
In closed places, meanwhile, the use of a mask will be maintained.
"We have to send the correct message. Here we are not eliminating the mask. The important thing is that the scientific evidence tells us that there are low-risk places where it can not be used, but we must be responsible," said the Minister of Health, Maria Begona Yarza.
the phases
In the Low Sanitary Impact phase, the use of the mask will be mandatory in all open spaces where a physical distance of more than one meter cannot be maintained. The same applies to closed spaces.
Likewise, the requirement of the Mobility Pass will be mandatory. Regarding capacity, these will not have restrictions. The same applies to massive events, in which there is no health limit for attendees.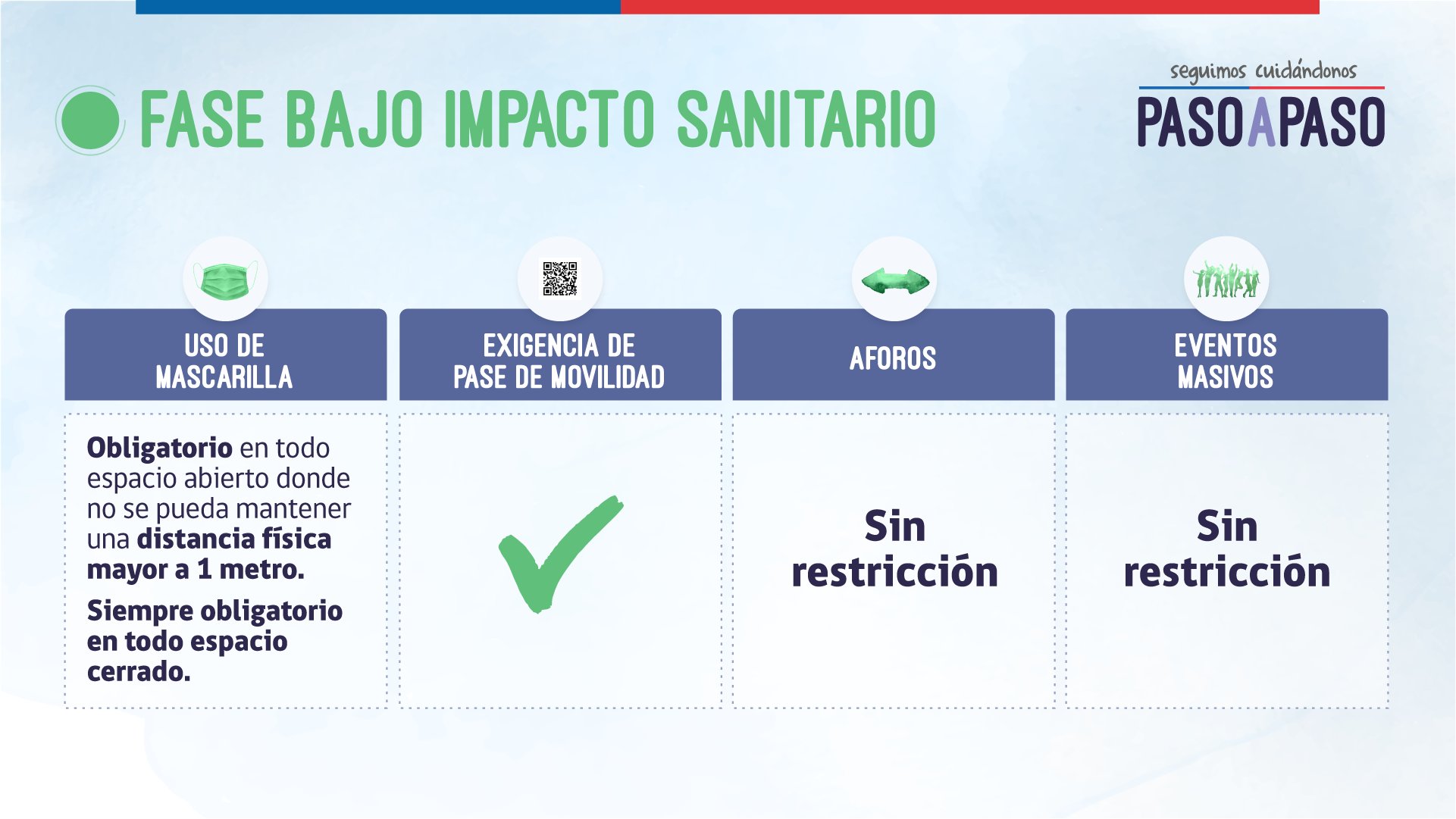 Regarding the Medium Sanitary Impact phase, it differs from the Low Impact phase due to capacity and massive events. On the first matter, the stage contemplates the distance of one meter between people. On the second, it defines 10 thousand maximum attendees in massive events.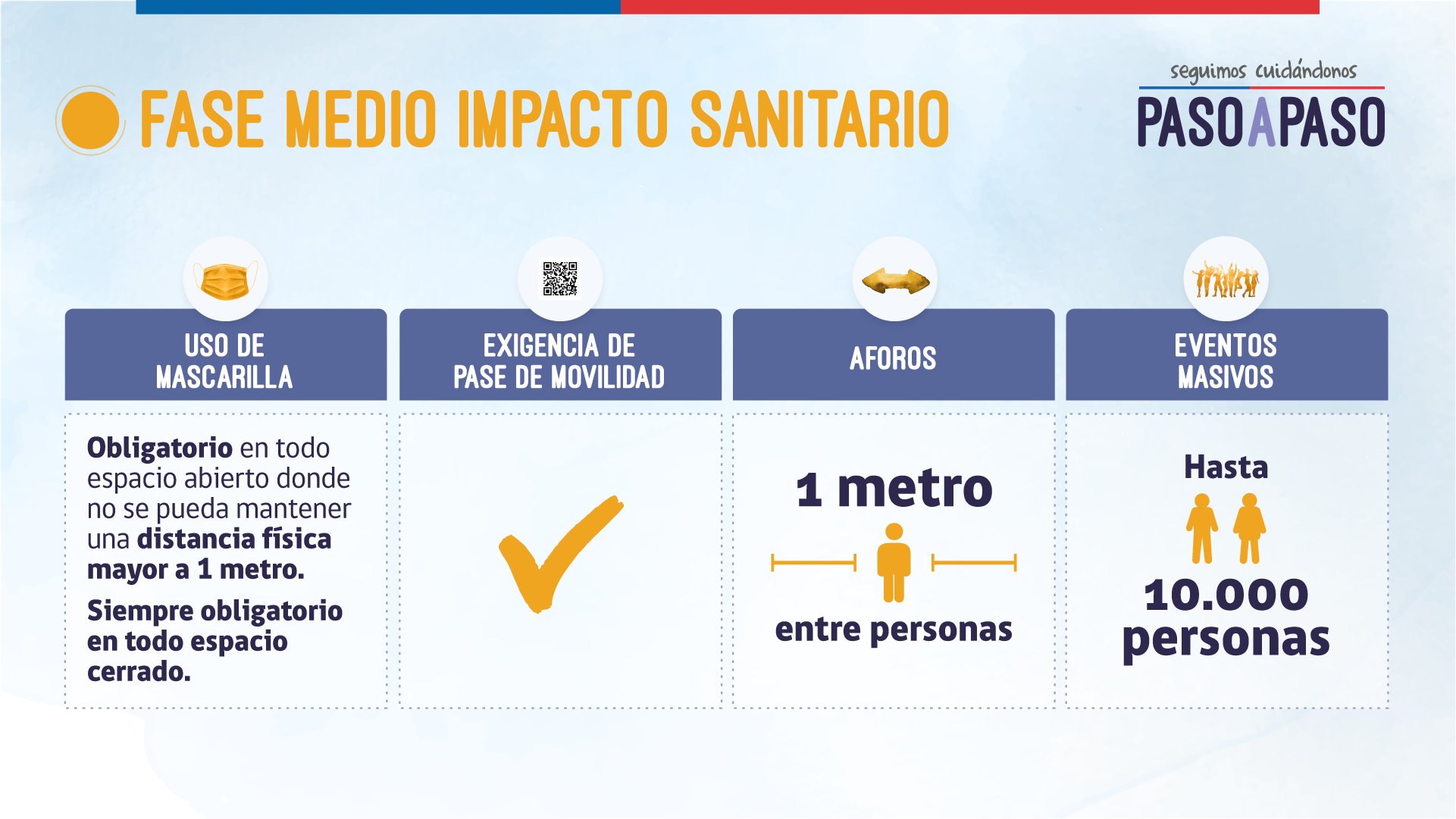 Finally, the High Health Impact phase establishes that the use of a mask is mandatory, as is the requirement of the Mobility Pass. Regarding the capacity, define a distance of 1.5 meters between people. Regarding massive events, the Minsal set a maximum attendance of 200 individuals.