Brazilian President Luiz Inácio Lula da Silva asked Monday to work with South American countries to boost growth and defend democracy on the eve of a meeting of regional leaders in Brasilia.
"This week I am receiving South American presidents in Brasilia to discuss together the future of our region; no country grows alone, we have to work with our neighbors to build alliances for the economic development of the region, the strengthening of cultural ties and the defense of democracy," said Lula.
The meeting of South American leaders will take place in the Brazilian capital on Tuesday, but Venezuelan President Nicolás Maduro arrived in the city on Sunday night.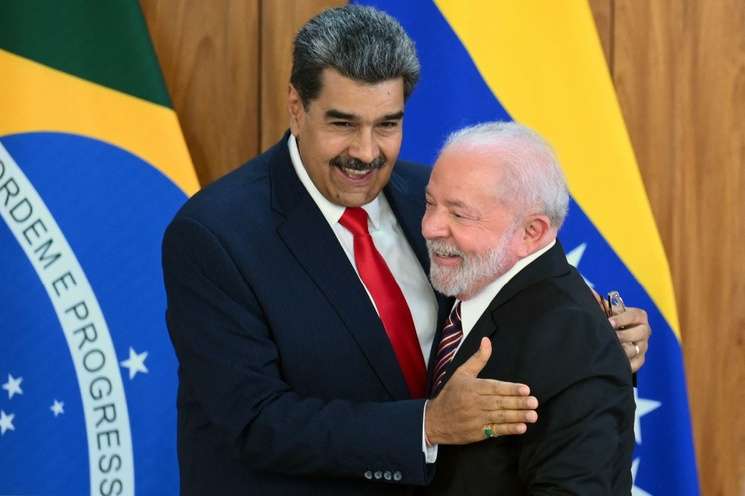 "Venezuela has always been an exceptional partner for Brazil. But due to political contingencies and misunderstandings, President Maduro spent eight years without coming to Brazil," Lula said at a press conference after a meeting at the Planalto palace, seat of the presidency.
"It is the beginning of Maduro's return" to the regional level, and the meeting with the other leaders will be "the return of the integration of South America", added Lula, defining the moment as "historic".
"Today a new era is opening in the relations between our countries, between our peoples," said the Venezuelan leader at his side.
Lula returned to power in January for a third term, and has resumed ties with the Maduro government, unknown to former president Jair Bolsonaro (2019-2022).