In recent days, the number of people who go to the free sampling centers suspected of being infected with the virus COVID-19.
Like the number of people, the number of patients who test positive daily has risen.
According to bulletin 803, in the country there are 2,103 active casesof which 307 were detected in the last 24 hours.
In the tent of the Ministry of Health they are diagnosed about 60 positive casesas observed by a Public Health employee with whom he spoke Free Journal.
This Monday they had to stop receiving people who came after noon, because the service works until 1:30 in the afternoon.
Yesterday, those interested in the Covid test formed outside the Ministry from 8:00 in the morning. At approximately 9:30 in the morning there was no line outsideand about half of the seats in the area were taken, but the crowd picks up at noon.
In the same headquarters of Public Health has been installed another tent in the back of the building to meet the demand.
Tour of other fixed points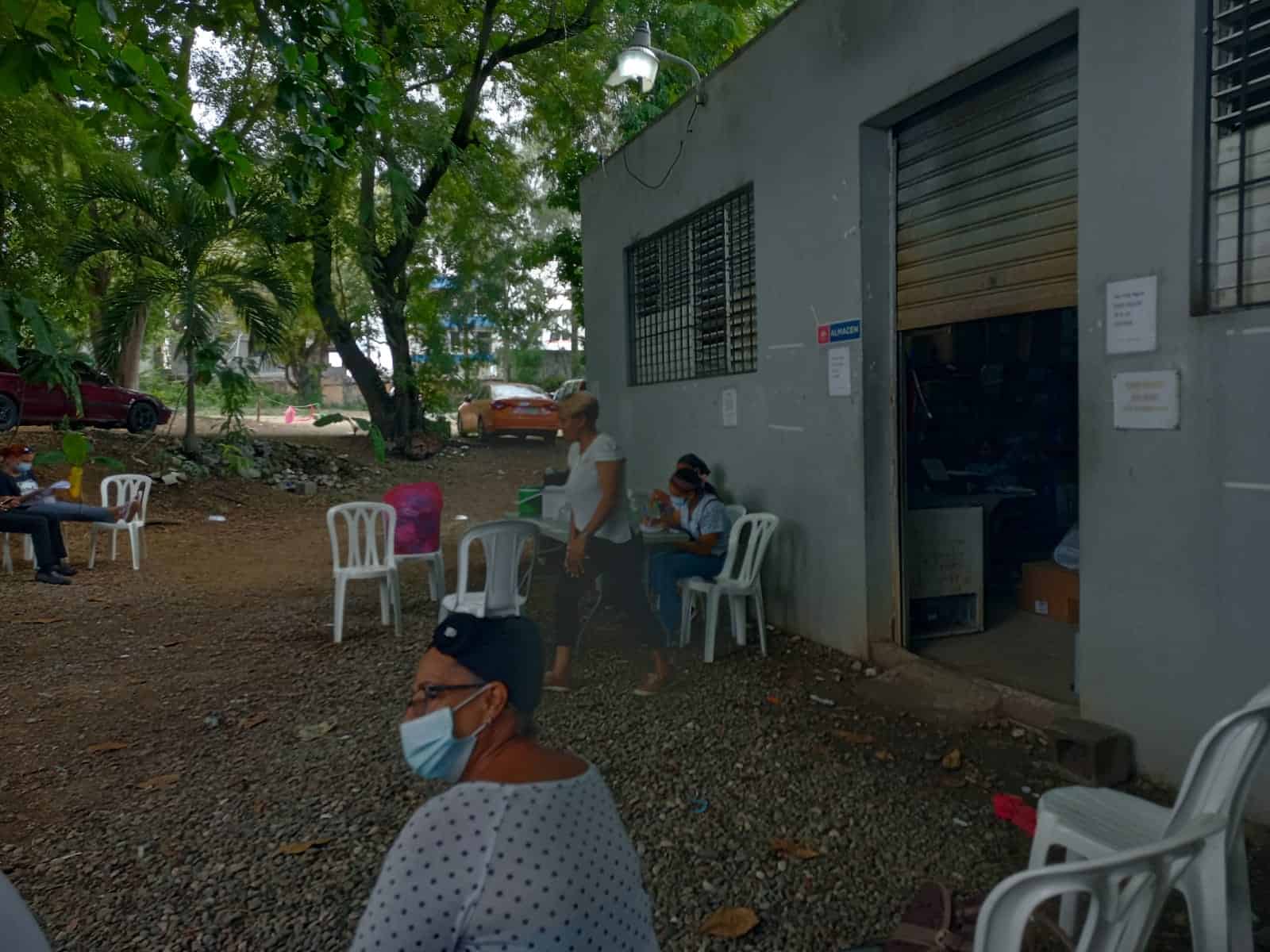 During a tour of other fixed points, those in charge of posts affirmed that the demand for tests It's going up but it's not bordering on the exorbitant.
"Yes, the percentage is rising," said Cristina Espinal, a collaborator at the Health Area Directorate (DAS) IV.
At the hospital Moscoso Puello they are doing about 20 tests daily, an increase compared to previous weeks, and is operating Monday through Friday from 8:00 a.m. to 12:00 noon.
At the hospital Holy Help more than 30 people came this Tuesday to the area of Sampling. There they are received, all with masks on, until 1:00 in the afternoon.
Another center that remains dynamic is the one on the fourth floor of Central plaza.