A decade has passed since Radamel Falcao first arrived in Spain. That stage at Atlético established him as a world figure and now in Vallecas, with shorter hair and a more mature face, enthuses with his goals and a personality that fits perfectly with the values ​​of Rayo and the neighborhood. Work, humility, solidarity … These ten years show notable changes, not only in the player, but also in the championship. "There is not so much difference between the greats and the rest. The greats can always fight for the first places because they can invest in good players and better squads, but I notice the League much more balanced and the most disputed matches"He explained in an interview for 'The Athlete's Club'.
The forward returned last Sunday, after overcoming the injury suffered at the Bernabéu, where he scored his fifth goal with the Strip.. Which makes him the team's top scorer, along with Álvaro. His arrival in the summer caused a stupor and a stir, becoming one of the most flashy signings in LaLiga. "It is a very nice challenge to be part of a club like this, of a working class neighborhood that is passionate about its team, with defined values ​​… Belonging to Rayo fills me with pride and motivation to help it continue to grow both in sports and in institutions", he affirmed before revealing the important role of Mario Suárez in his decision to set course for Vallecas:" He explained the context to me and encouraged me to come. What's more, this neighborhood welcomes people of different nationalities. I feel at home because there are many Colombians ".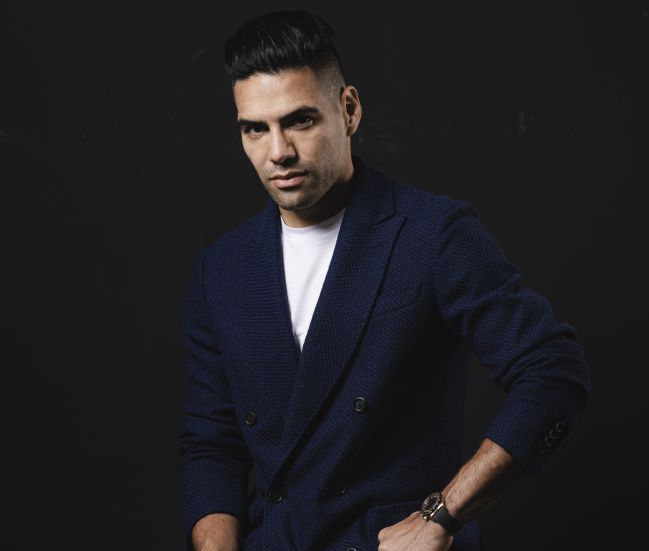 As soon as he put on the Strip, he showed that his scoring nose is still intact. "I dreamed of being able to score, help the team and thank God everything has turned out very well. We have a team with talented, eager and hungry players. That is fundamental, "warned the Colombian, who knew his current coach from facing him as a player: "Iraola has pleasantly surprised me, it is one of the keys to the success of this Rayo". And they are still sixth, in European positions. A circumstance maintained over time and that invites you to dream. Of course, without losing perspective. "Our main objective is to stay and then, if there is a possibility of dreaming of something else, we will have to go for it."
And once they let themselves be carried away by the imagination, there is another aspect that the Colombian falls in love with: "I would love to be the top scorer in LaLiga. I have never achieved it and it would be a dream come true". Tiger He is still infallible in the area and has a profile of a striker that is almost in danger of extinction. Here in Spain, he feels more comfortable. "Each league is special and has its own way of playing. The one that best suits my style is Spanish or Portuguese. They are very technical and understand football through the ball. In these I enjoyed playing more, "he said for the magazine, but not before leaving some clue about his future: "I would like to continue being linked to football and helping young people." Although before there is another of his great challenges, the World Cup in Qatar.