Various investigations within the field of neurology indicate that 6 to 7 percent of children may present some type of convulsion. This does not necessarily respond to a neuronal dysfunction, however, it is imperative to be vigilant if other signs are added, the doctor highlighted. Carlos Alonzo Riveraon the first plenary day of the Latin American Congress of Pediatrics (Alape 2002)which is celebrated in Punta Cana.
About, 50 million people worldwide have epilepsywhich makes it one of the most common neurological diseases worldwide. Five million of them live in the Americas region.
The epilepsy is he main brain disorder that causes seizures, but a seizure can also be associated with a fever, having a glucose problem or another biochemical imbalance. As a symptom, seizures in children are often prevalent but only 1% of the world's population may suffer epilepsy.
Rivera, who is the current president of the Latin American Association of Pediatrics, explained during one of his presentations that a seizure can be caused by drugs, toxins or by acute metabolism; but also related to temporary, neurological or systemic damage (such as infections, embolism or trauma).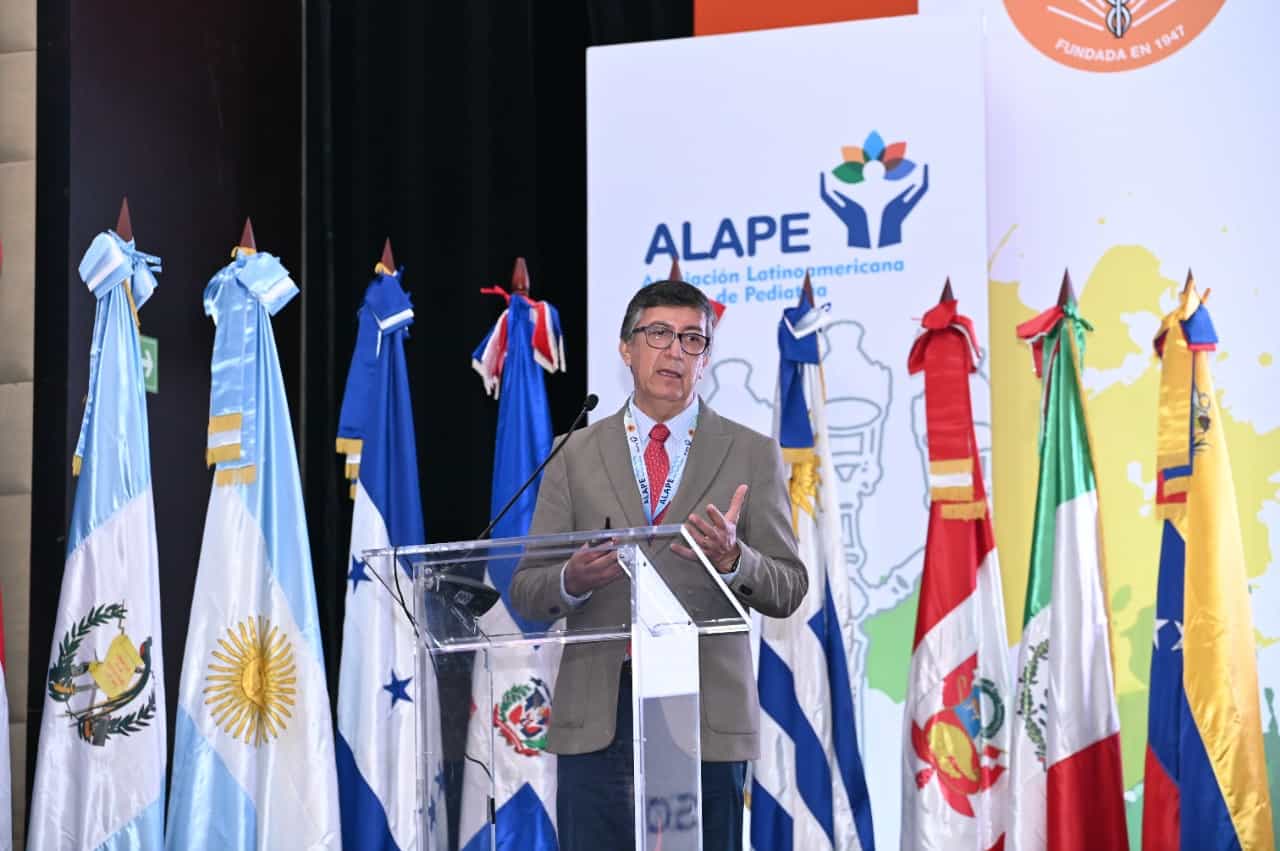 Another factor that influences a child to have a seizure is if he suffers from a previous brain injury or damage, if he has an epileptic syndrome, as well as due to etiologies that are still unknown.
"The incidence is 16 to 30 patients per 100 thousand per year, with acute symptomatic; while 26 to 64 of every 100 thousand per year they are due to unique unprovoked crises, "added the expert.
Recurrence factors
Health reports indicate that the recurrence of these cases occurs in a 14% in one year, 29% in three years and 34% in five years. In addition, there is a greater risk in those who suffer from remote and symptomatic seizures, Todd's Paralysis, focal seizures, neurodevelopmental impairment, intellectual capacity and seizures during sleep.
It is important to highlight that, in the case of seizures, half of the children were free of seizures at 7 years of age, for a period of at least two years.
Half of the children who present it will be diagnosed with some degree of intellectual disability.
"If we talk about epilepsy62% of Latin American and Caribbean countries have reported having at least one anticonvulsant, but most of the time these are only available at secondary and tertiary levels of care, making it very difficult for people access the primary care level", pointed out Dr. Alonso.
Regretfully, in Latin America and the Caribbean, more than half of people do not receive care for this condition by health services.
Under the conference held in Alape 2022about him Approach to the First Seizure, Dr. Carlos Alonso Rivera reiterated that improving the individualization of the etiology can help to better understand the prognosis and its possible treatment. The etiology will be the main predictor regardless of the prognosis of the disease. epilepsy early onset, which is ideal before the age of two or before the first signs of this neurological condition.
epileptic seizures
It is considered a "Epileptic crisis" to the transient appearance of signs and symptoms caused by excessive or simultaneous abnormal neuronal activity in the brain.
The epilepsy It is a disorder characterized by a continued predisposition to the appearance of epileptic seizures and by neurobiological, cognitive, psychological and social consequences of this disease. The definition of epilepsy requires the presence of at least one epileptic seizure.
The Dominican Society of Pediatrics and the Latin American Association of Pediatrics They hold this congress in order to promote the medical update of specialists and seek better alternatives for the care and approach to child and adolescent health.