She is 24 years old, is from Havana and studies at the ISA University of the Arts. Before she passed, until she graduated, through the classrooms of the San Alejandro Academy. She works a lot and comes in a hurry. Despite the fact that her career is at the beginning, she and she has several personal exhibitions held in Cuba and participation in 22 group shows inside and outside the country. She has received distinctions in national printmaking competitions, but she is known primarily as a painter. Her works begin to appear in important collections of Cuban art, such as that of the Spanish Luciano Méndes.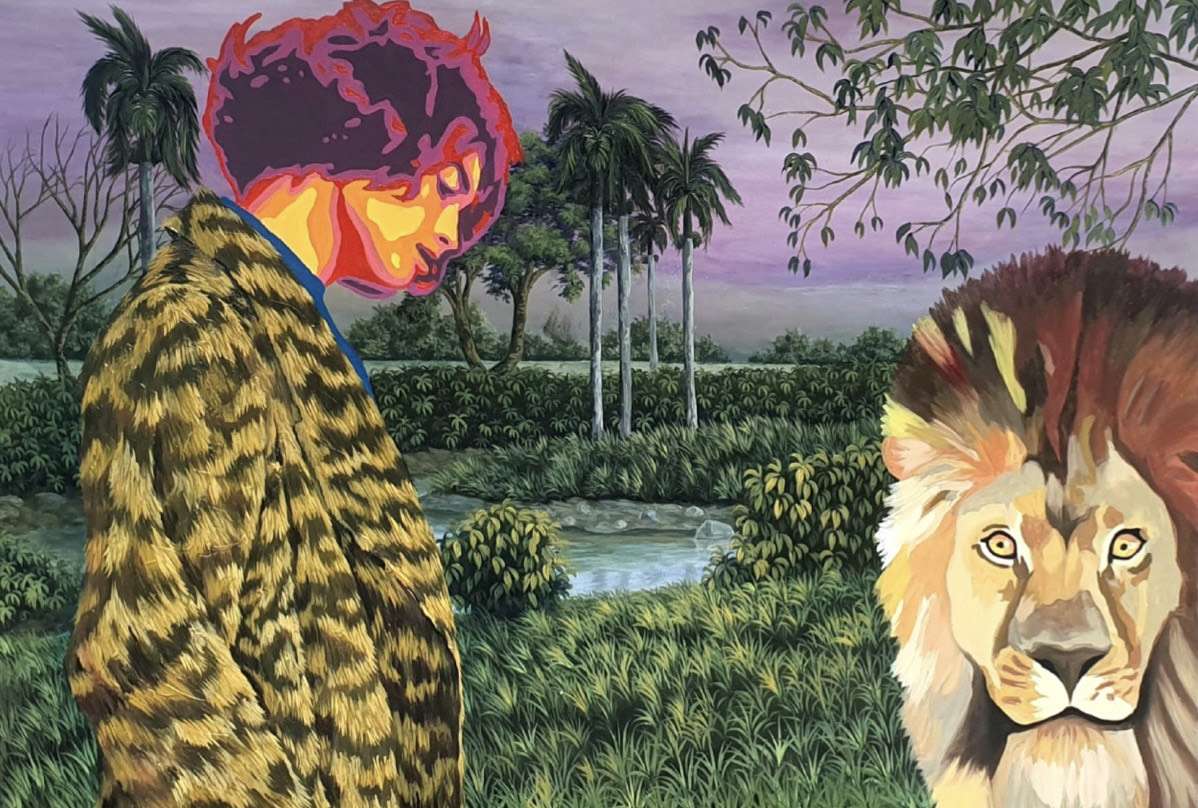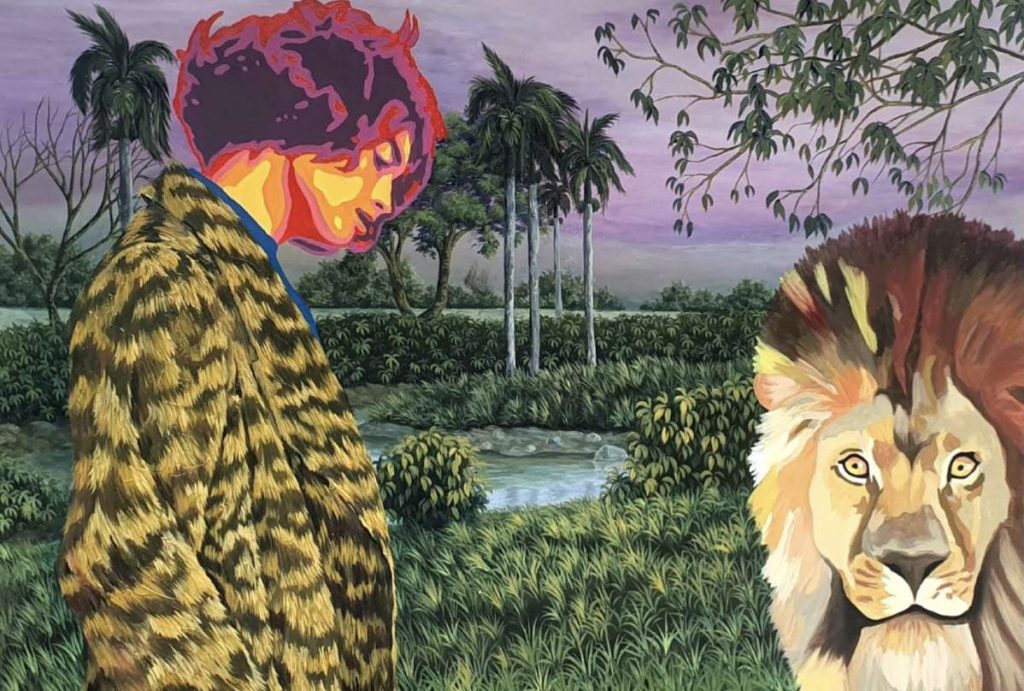 Maybe it's too early to ask you for a statement or artist statement. Do you risk, however, enunciating your poetics?
My work deals with female characters seen in everyday and natural environments (beaches, gardens, interiors), in interaction with the viewer, showing vivid scenes full of colors.
From my artistic production I explore the forms of representation of women in contemporary culture, with a vision of gender, race and identity.
I try to connect marginal and imagined stories, adding real, personal, literary and fictional references. Marginal stories are those almost forgotten or set aside by traditional discourse, deep or intimate narratives, but also stories against the current, told in the margins of books read, postcolonial, subaltern stories, mestizo stories, outside the center, stories of the South, thus gaining a political dimension.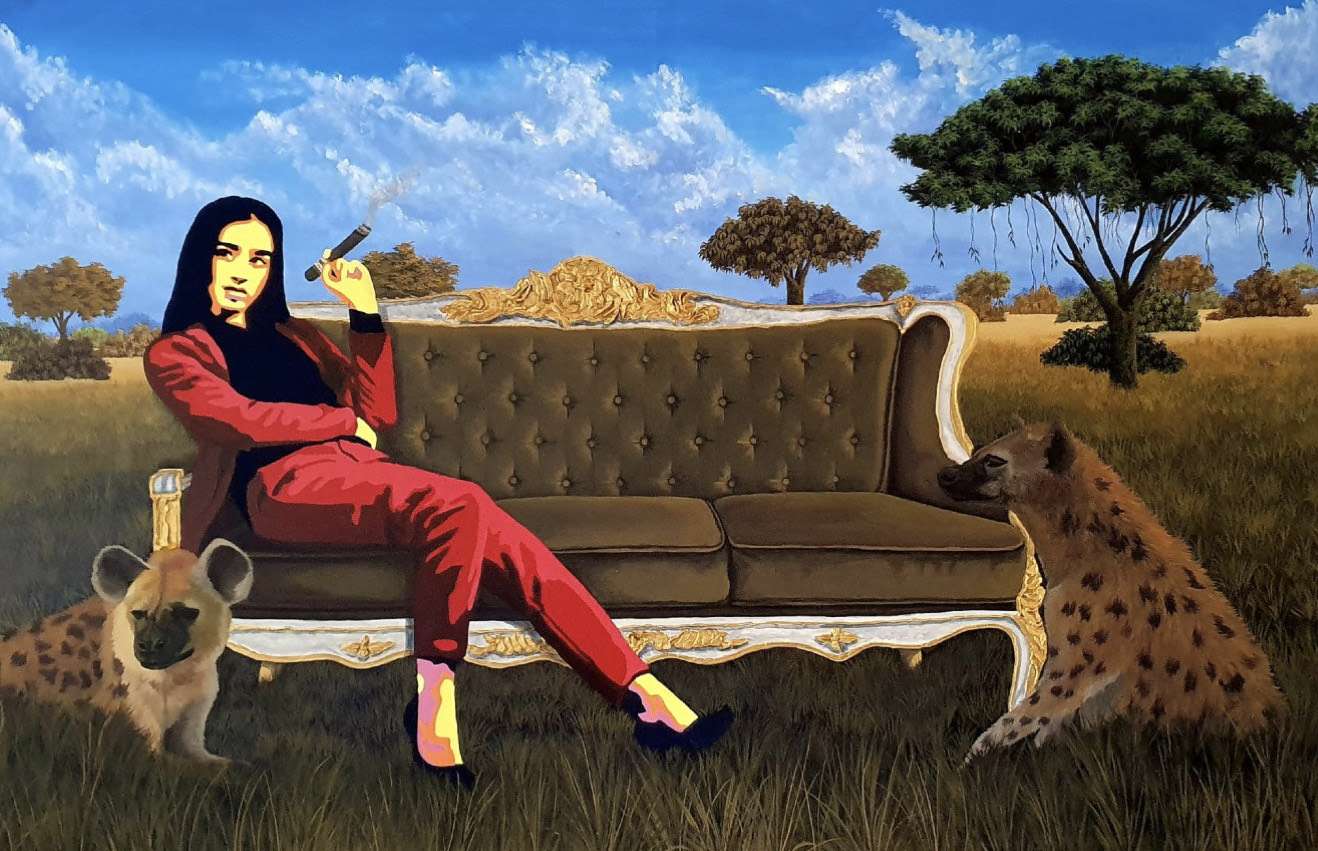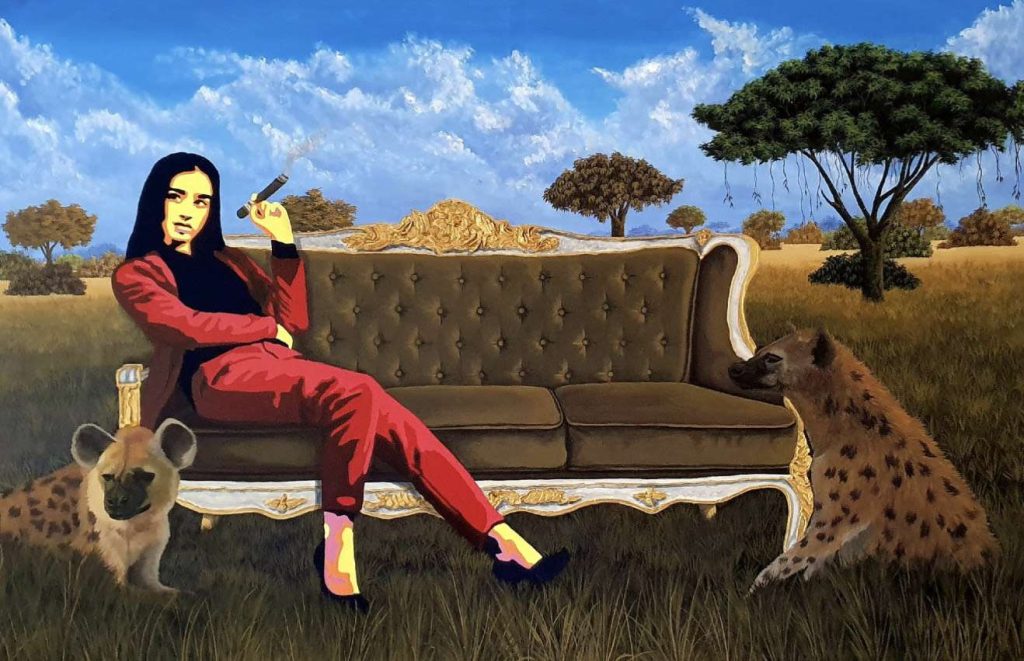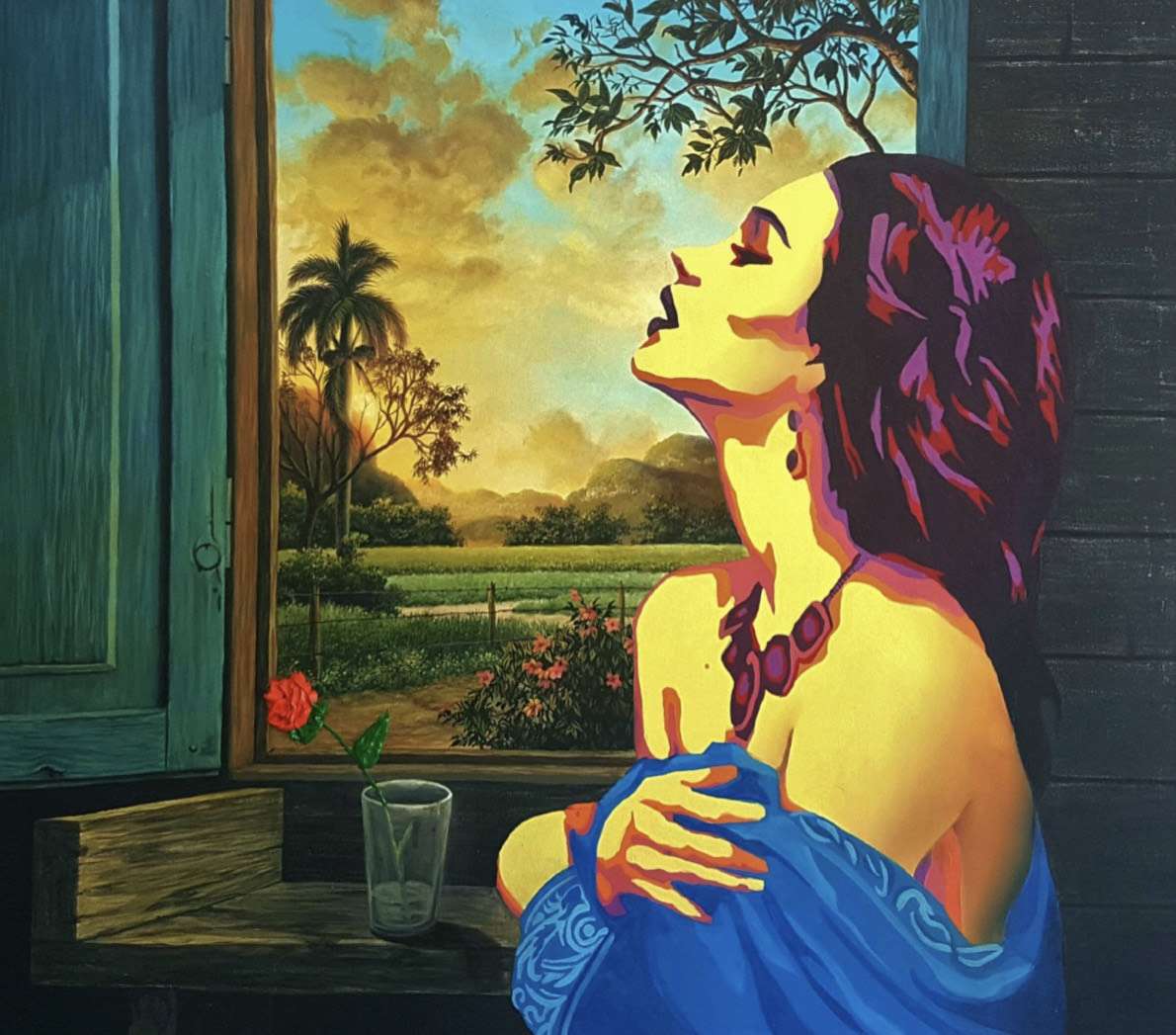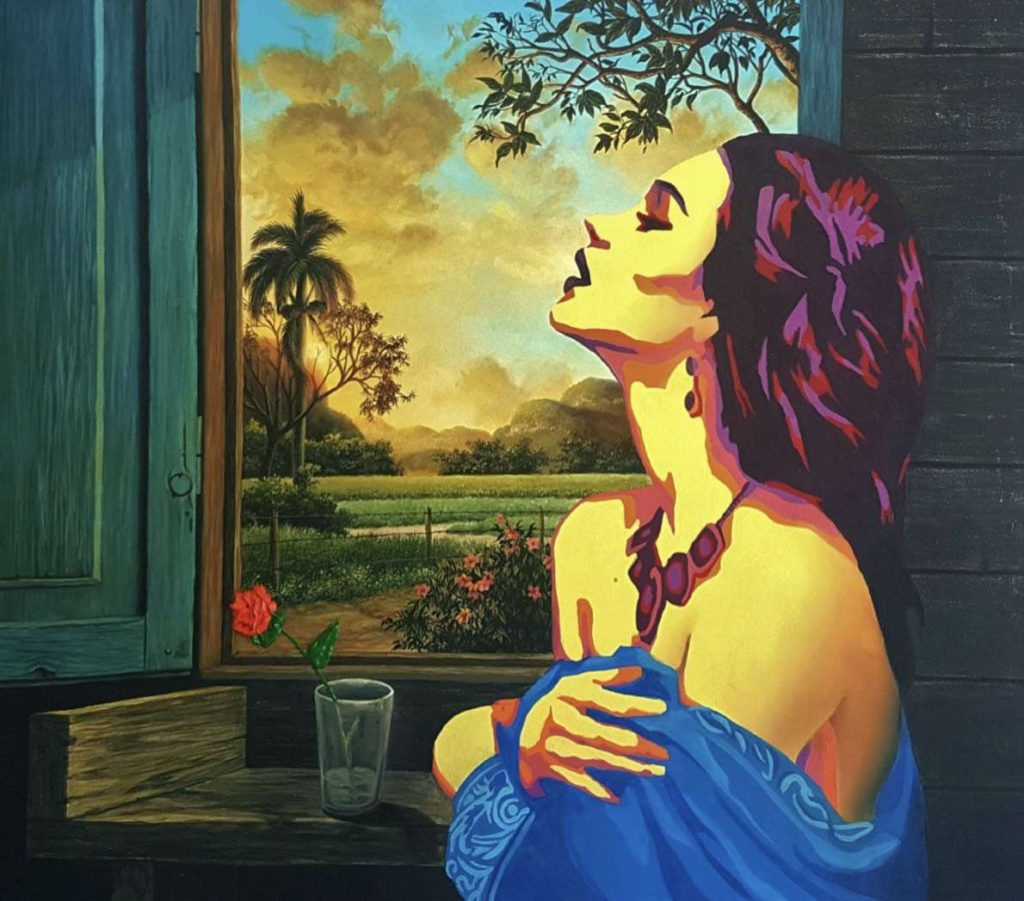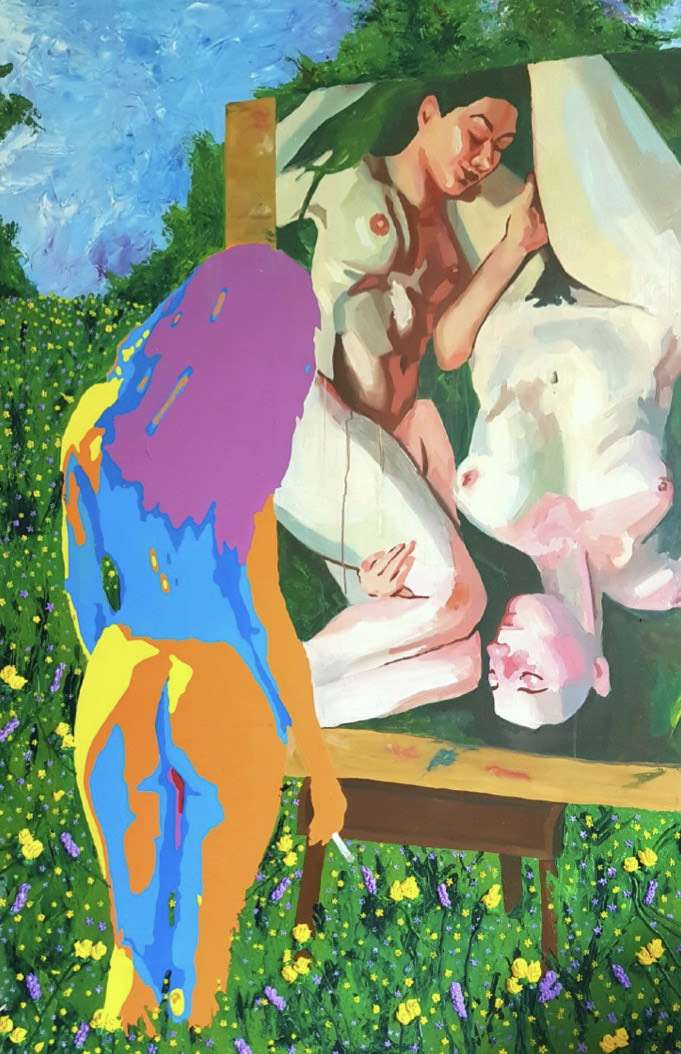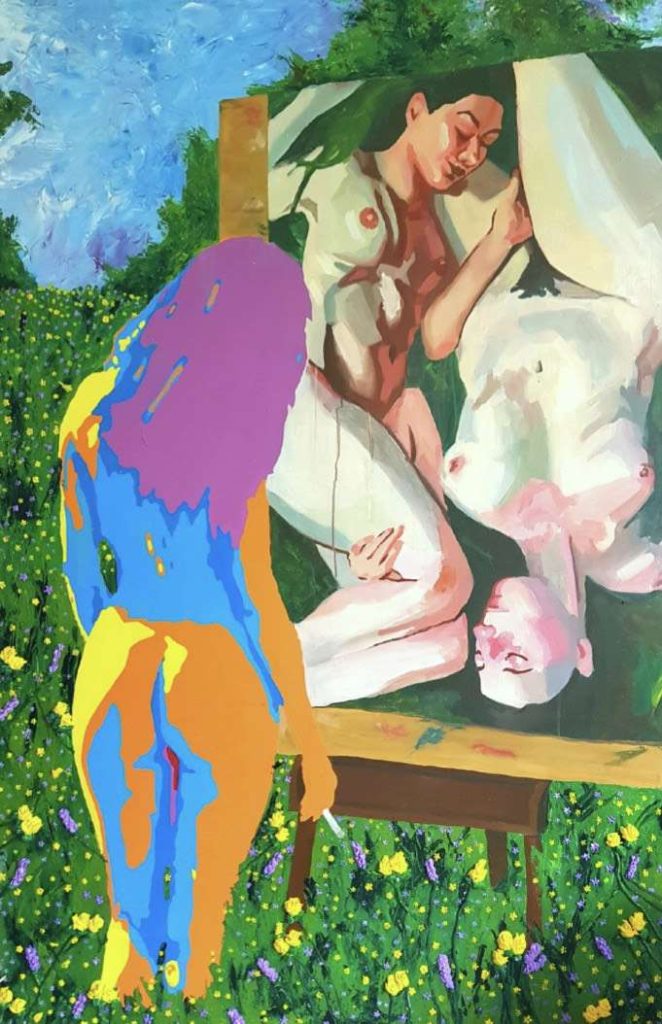 I notice that your work is related to pop art, especially because of the more graphic than pictorial solutions. In Cuba I remember two outstanding examples of artists who followed those paths: Raúl Martínez and Umberto Peña. Although your work has no other points of contact with them than the generic one, do you recognize them as valuable precedents?
Yes of course. The presence of Raúl and Umberto as references in my work is very important, both have greatly influenced my way of doing things; first, in the use of the widest range of colors. I think knowing their work allowed me to lose my fear of color; and in terms of figuration, and I would even say that in the operation at work, Raúl's work, especially that which is based on unrecognized popular models, has had a great impact on me and has become a way of doing things in my life. work, especially using models that I usually photograph first, just like Raúl Martínez did.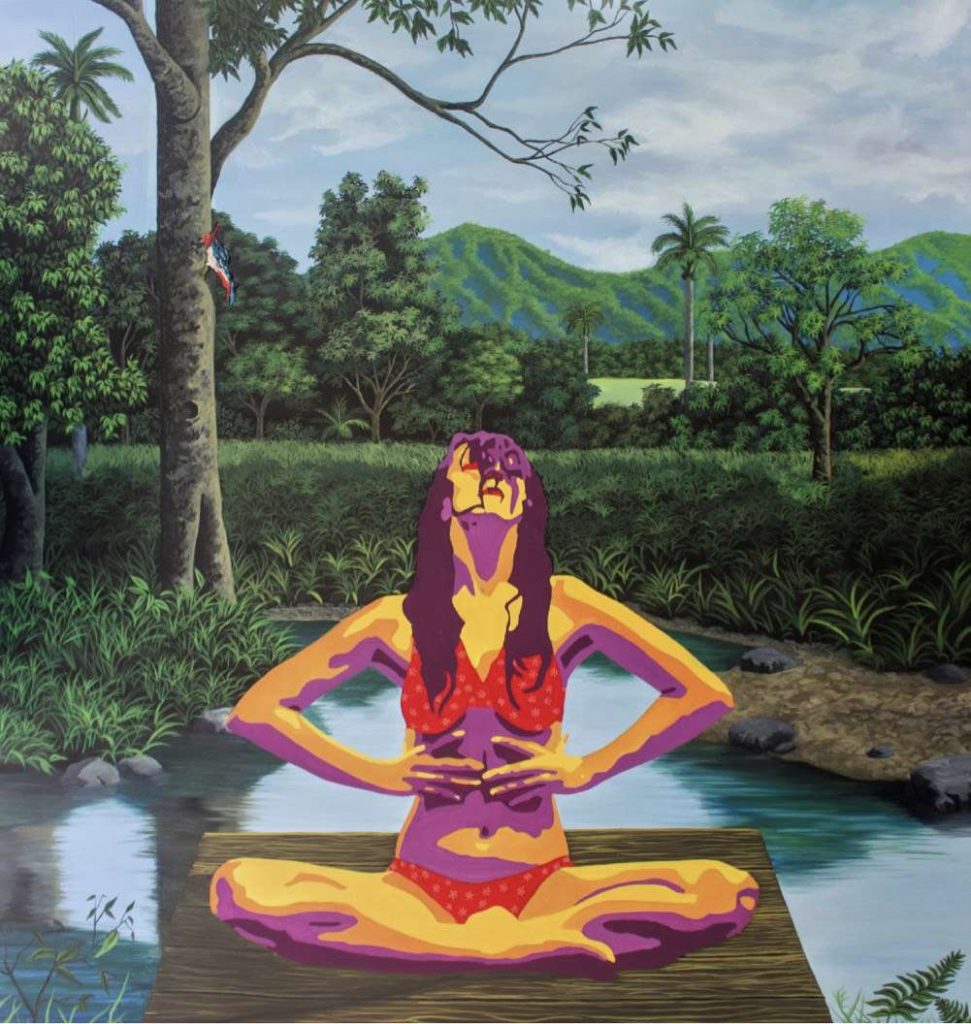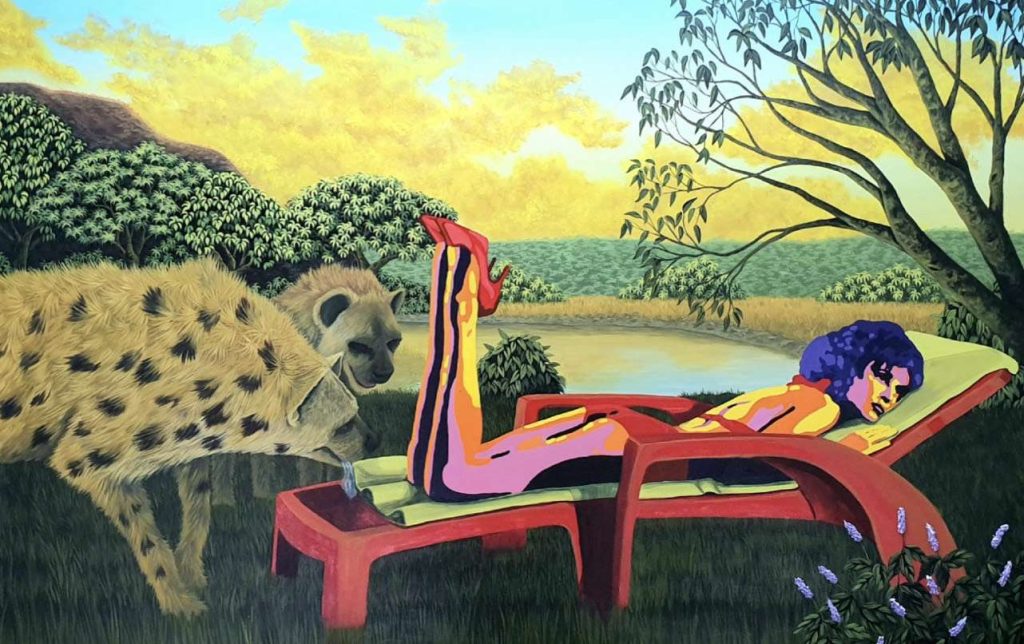 Where does Daniela Águila come from? Who are those international artists who have contributed the most to shaping her gaze, even when this is not expressed in a detectable way in the pieces?
In my work there is the imprint of various visual artists who, for the most diverse reasons, awakened a deep interest in me from an early age. Among the nationals, and as has been said, Raúl could be the most striking case.
I remember that, when I was very young, my father, based on the interest that some of his works that we had at home, both photography and painting, aroused in me, gave me his autobiography I Publius. Knowing the life of Raúl Martínez as told by him greatly reinforced the interest that his work aroused in me.
Among the international ones, the artists who first revealed themselves to me from the family library and who greatly influenced my taste in painting were: Wesselman, Rausheberg, David Horney and, of course, Andy Warhol: all creators who were revered at home . I did not escape that influence.
I am one of those who think that there is no masculine art and feminine art, but only good art, because bad art is not. From what I observe, there is a gender discourse in your recent work. Is it part of a conscious attitude? Do you recognize recurring themes in your work?
Yeah. Perhaps it was not something that I openly proposed at the beginning, but the truth is that my work has always been interpreted as feminist visual representation. It is true that, in general, I do not use male models, and that I am interested in empowering the female gender in my work. My characters are simple women who boast of their independence, whether they have a profession or not. From the most diverse origins, they are beings capable of prevailing in the most varied and difficult conditions of contemporary life, full of spirituality and Creole beauty, whether black or white.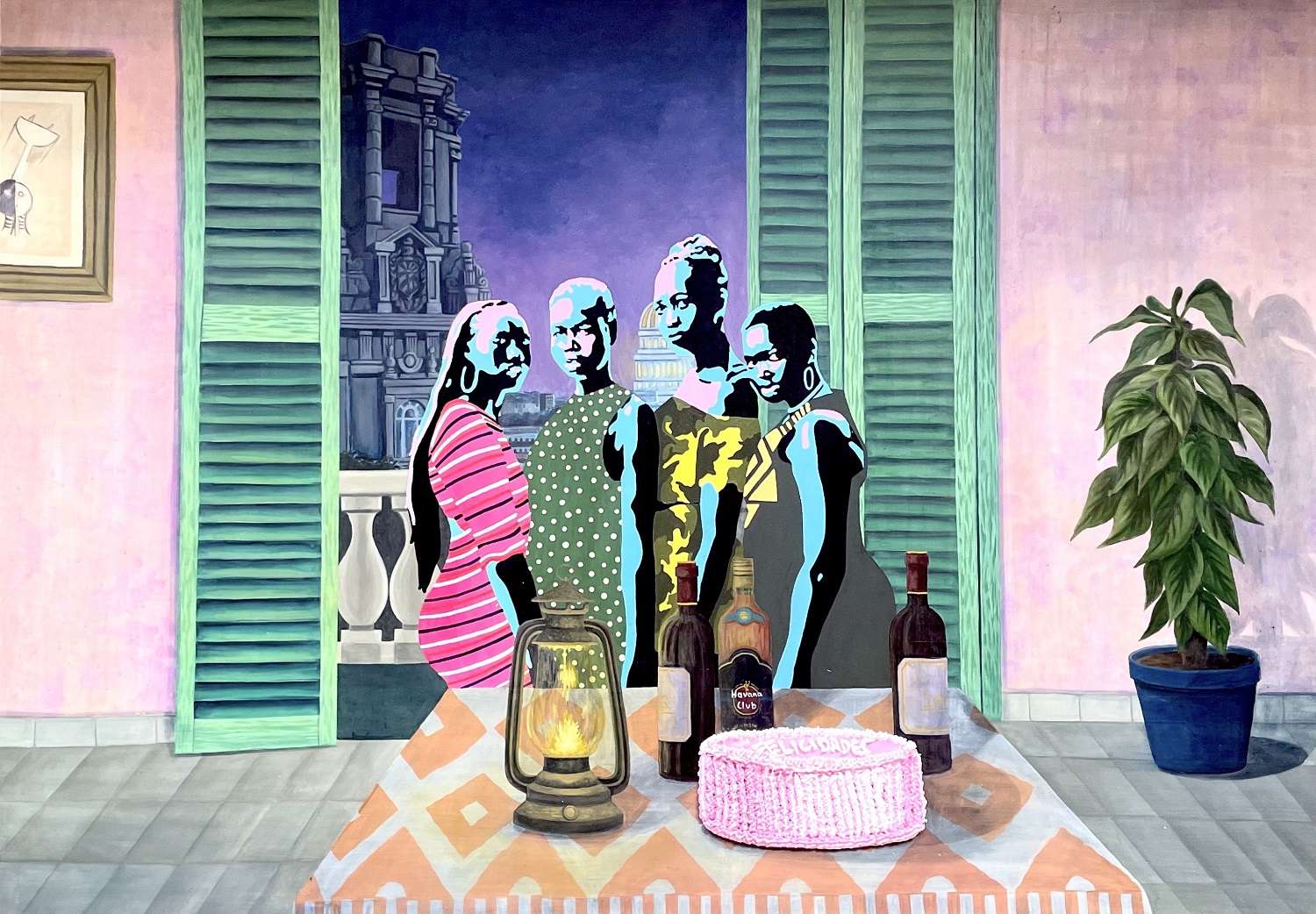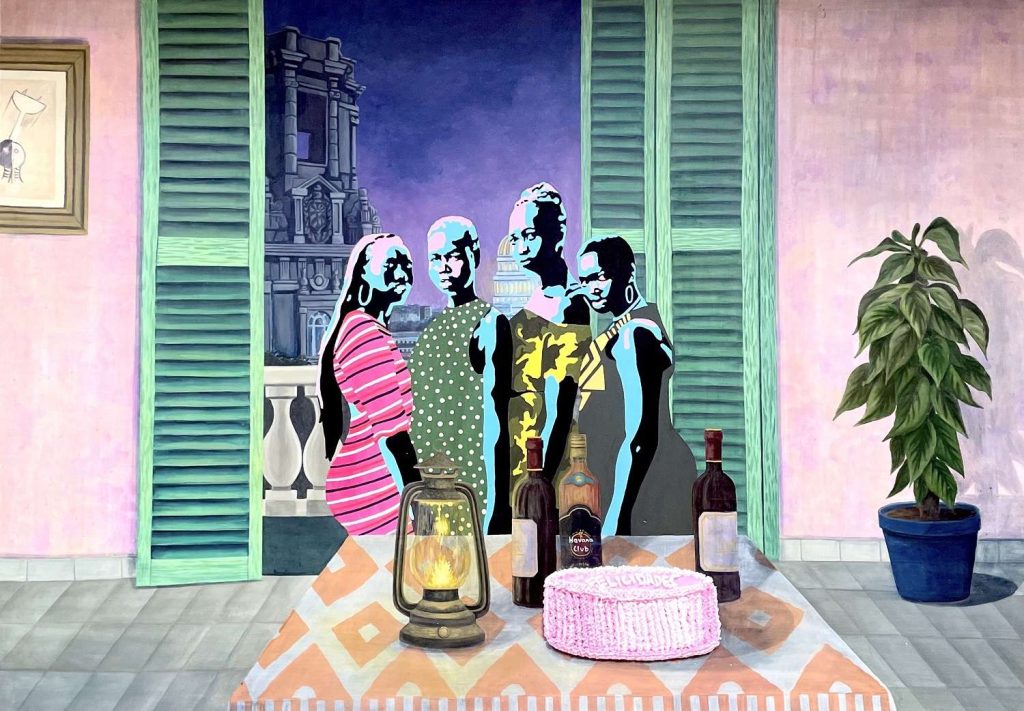 Between 2016 and 2021 you have had five personal exhibitions. In which of them do you think the painter you are is most fully expressed and in which one you want to be from now on?
It is a complicated question. I believe that the creative and intellectual exercise in the visual arts, and in the life of any professional, has its raison d'être in the constant dissatisfaction with what has been done, in the permanent desire to excel and grow in the work that one does, in the desire to work and cultivate to always offer a better result than the previous one. In all my exhibitions I have given the maximum that I had to offer at that moment, and I will continue to do so in future projects.
I have recently been working on a series titled invisible portraits, which deals with the black woman, her overcoming and her life conflicts, and tries to show the ability to grow at the expense of work, the irreverent attitude towards life that gives you blows, but to which you put your best face and your greatest effort.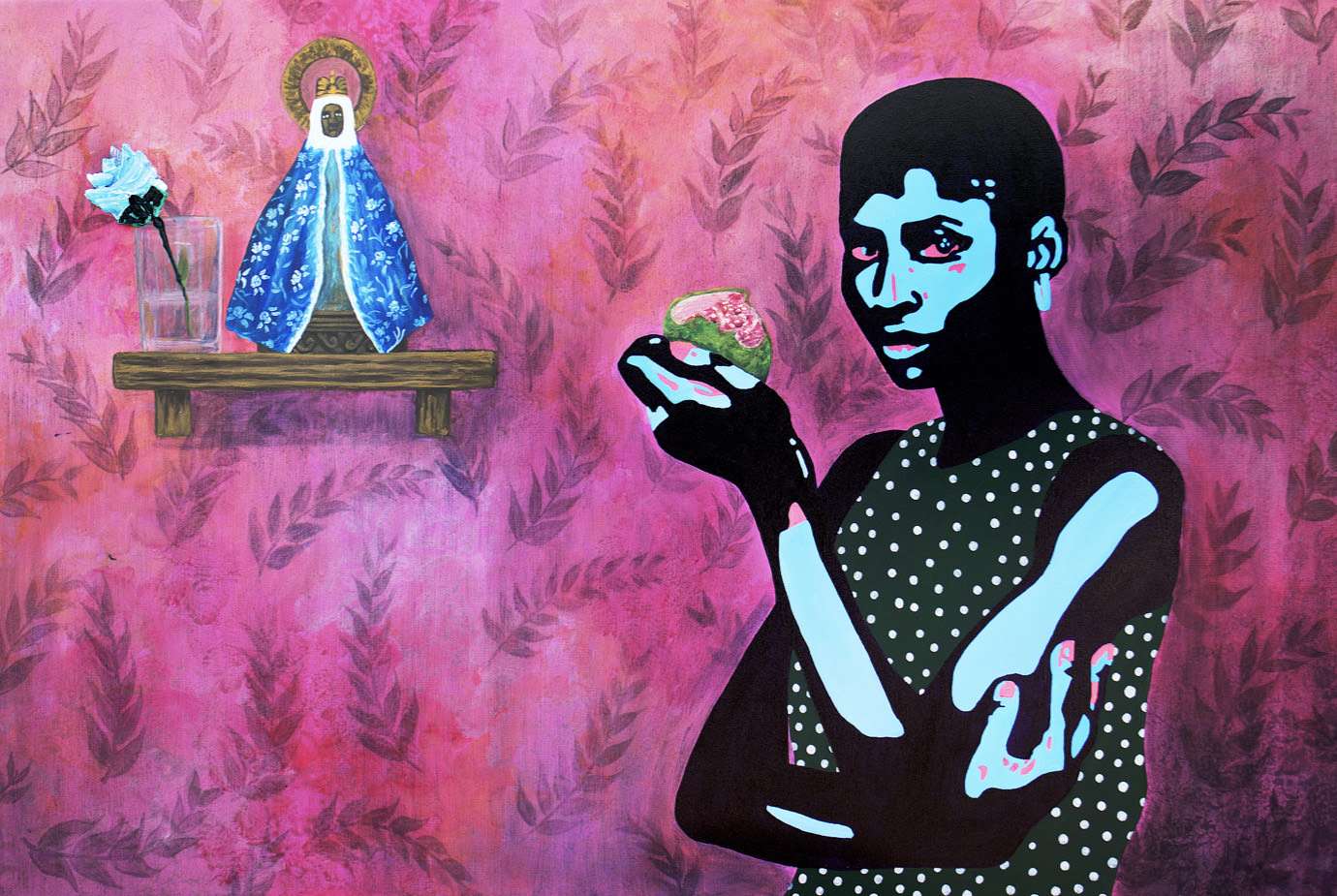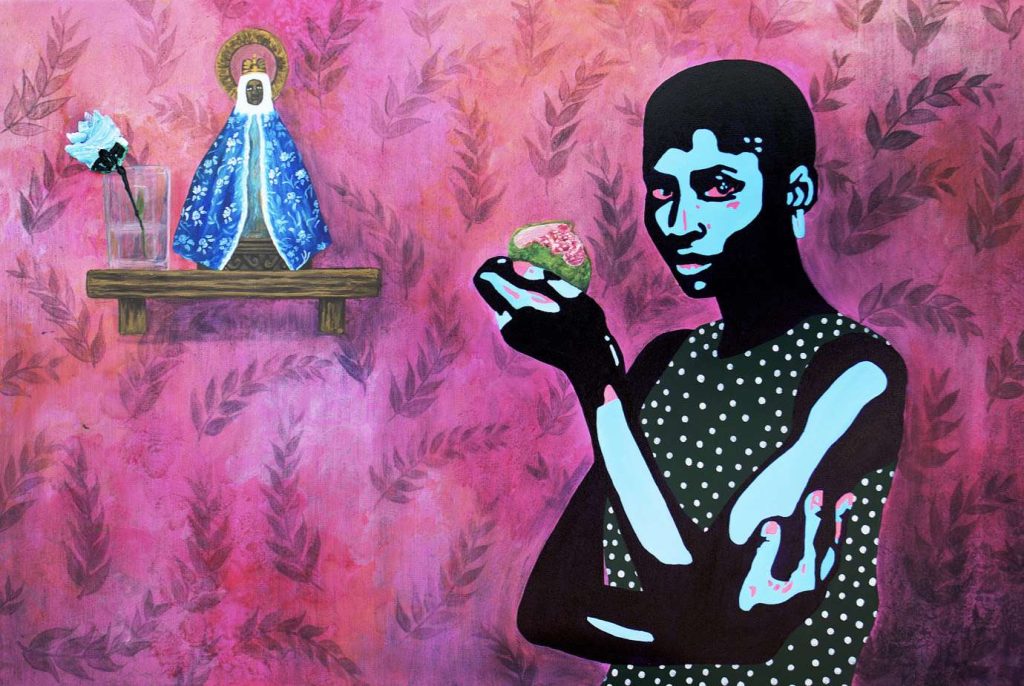 You grew up in an environment surrounded by art, thanks to your father's collecting. Is it an element to take into account when talking about your vocational inclination?
Well, I was born in the year 99, and on that date the visual arts had a very important place at home. My dad always maintained an almost familial relationship with painters and sculptors. Since I was little I had the privilege of knowing, and even calling uncle, several of the most relevant figures of the plastic arts in Cuba; He would visit his workshops and sometimes I would get muddy with paint next to them. Of course, this influenced my vocation and the desire to set myself high goals that are still very far away, and that, I am very clear, can only be achieved with a lot of work and education.
Would you collect, if possible, Cuban art? What are the ten national artists that should not be missing on your walls? Included or not on this list, which are the artists with whom you feel the greatest affinity, be it for their thematic explorations, for their attitude towards the creative act or for their artistic discoveries?
Collecting, according to my father, is a vice, a passion that embraces you once and doesn't let you go. The most important thing is not to fall into temptation and rigorously follow your previously defined and well-studied strategy. It is very difficult to control the impulse to acquire something you like, but not everything is possible.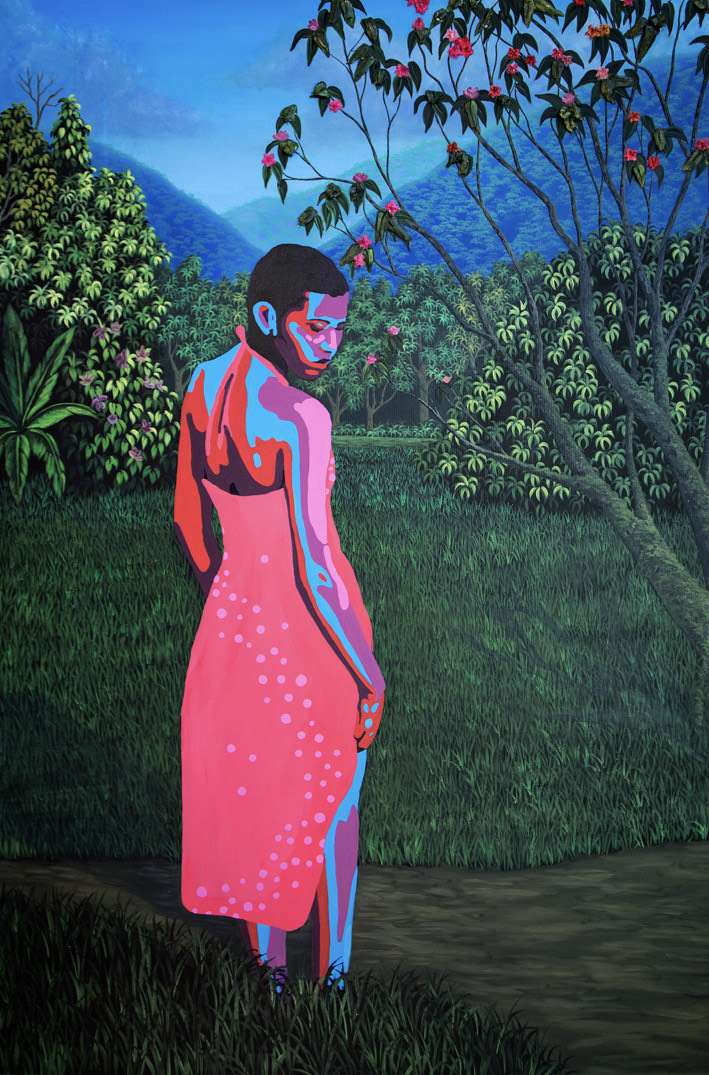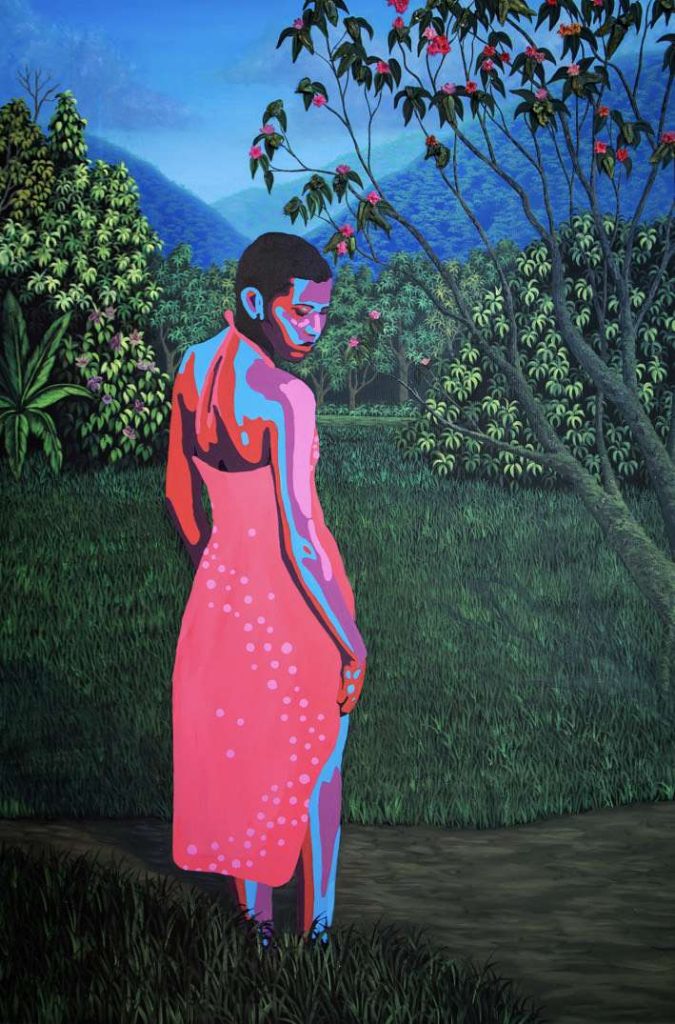 There are certain principles instilled by my father's practice that are almost religious and are practiced to avoid mistakes: first, buy only what you like; second; acquire works by artists whom you preferably know and with whom you have empathy; and, third, that the works are relevant to the creative stage of the author, preferably already exhibited or published, for which it is necessary to study the artist's work a lot and read everything that has been published about him.
That is why, if I ever collected, it would have to be Cuban art, and my walls could not miss Raúl Martínez, Antonia Eiriz, Roberto Fabelo, Manuel Mendive, Alfredo Sosabravo, Consuelo Castañeda, José Bedia, Flavio Garciandía, Carlos Quintana and , younger, José Enrique Camejo, Alejandro Campins, Niels Reyes, Osy Milian… I could mention ten more names without problem.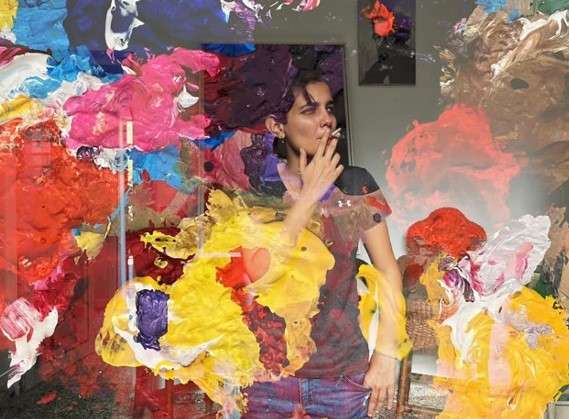 I follow many contemporary artists with whom I feel very identified. I think that in recent years there has been a greater recognition and visibility for women in the world of visual arts. Great artists have been made known, some young; others, not so much; all with a relevant result in their careers.
I mention a few: Lisa Brice, who has a very strong pictorial work, with almost cinematographic scenes. These figurative paintings upset the canon of white men painting women for white men; the treatment she gives of the female figure breaks with the masculine colonial look.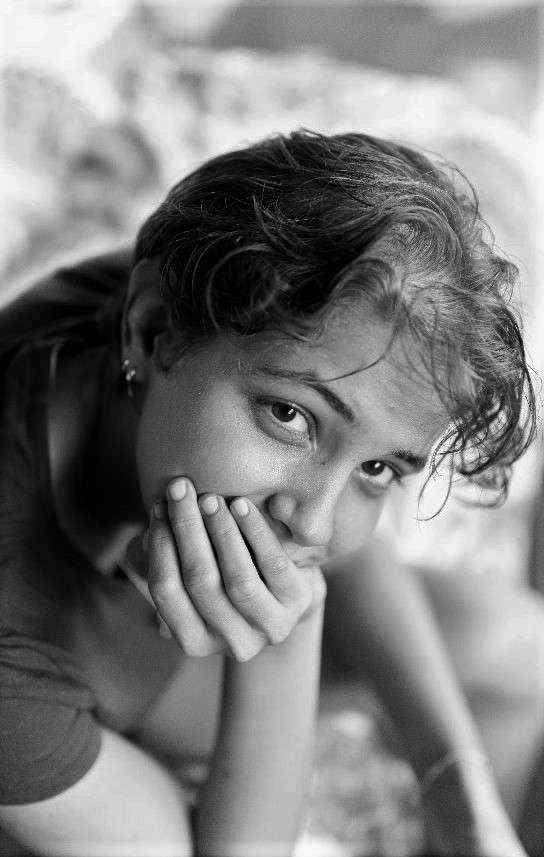 Amy Sherald is another of the great references of my work, her work has been dedicated to documenting the contemporary African-American experience in the United States.
Kara Walker, with her graphic works that question the construction of identity, social prejudices and preconceptions linked to ethnicity, gender or sexuality, and the tensions that these aspects produce in different areas of life.
And like them, many others who, in my opinion, are revitalizing contemporary art.
Do you aspire to join that select group?
Well, I work. Critics and the public will say the last word.