According to a whole of the newspaper The nation, a Cuban crocodile was electrocuted in a Washington DC zoo. The news was released by the administration of the National Zoo, which detailed how the events occurred, but investigations continue to determine the exact cause of his death.
The Smithsonian Institute for Conservation Biology and the National Zoo reported in a statement that the crocodile was found dead in the early hours of December 17 in its own compound, and that technical personnel had determined that it had been "attracted to an electrical outlet and attacked the electrical infrastructure in the habitat".
The note adds that the Cuban crocodile is known for its aggressiveness and that although its motivations could not be exactly determined, bitten pieces of the electrical device, torn from the wall, were identified.
Investigations into his death, the text continues, will continue until a final pathology report discloses the specific cause.
Despite the fact that during the last inspection of the facilities of the Association of Zoos and Aquariums the animal sites were evaluated as safe, the zoo authorities said that they are working on replacing the electrical outlets with safer ones in order to avoid that the problem recurs.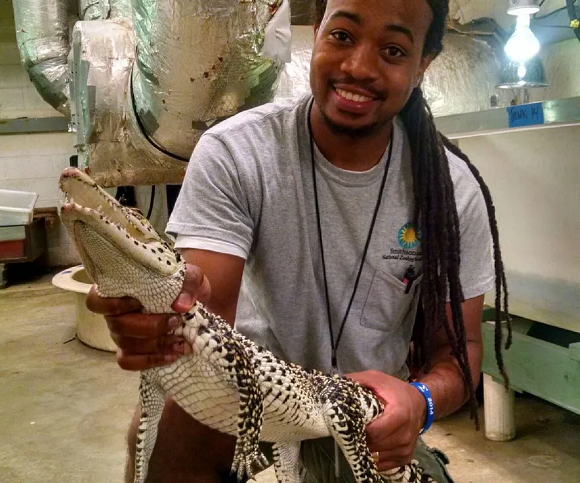 The crocodile was male and was 10 years old. He had been born on the grounds of the Smithsonian Conservation Biology Institute and National Zoo through a breeding program.
For now they do not plan to take another specimen to the zoo.