Australian actress Cate Blanchett will receive the first International Goya on February 12 in Valencia, a new recognition from the Spanish Film Academy for "personalities who contribute to cinema as an art that unites cultures and viewers from all over the world" and which Blanchett will collect for "being an extraordinary figure in world cinema" and "an actress who has played unforgettable characters that are already part of our memory and our present", according to the institution.
With this award, the Film Academy is open to international honorary awards, since the Goya of Honor has only been awarded to Spanish filmmakers. Other awards, such as the French Cesar, or the British BAFTA, do not distinguish nationalities in their honorary awards.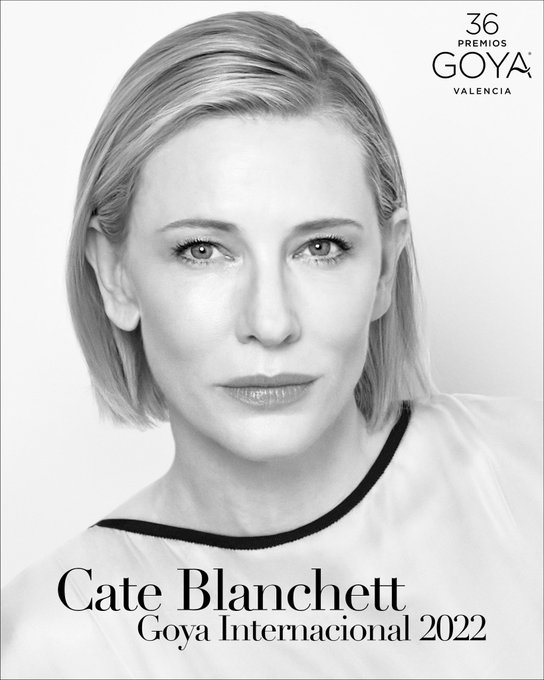 In a statement, the Film Academy has highlighted that Blanchett "is a professional recognized throughout the world: actress, producer, artistic director and humanist", as well as her role as goodwill ambassador for the UN refugee agency, as well as a member of the Australian Conservation Foundation.
Currently, the actress is embarking on the pre-production of the series Disclaimer, directed by Alfonso Cuarón for Apple Plus, in which she will star and of which she will be the executive producer. She just finished filming Todd Field's TAR, which she also produces and stars in, and Guillermo del Toro's version of Pinocchio for Netflix. She's in theaters right now, she has The Alley of Lost Souls, also by Del Toro (Searchlights Pictures), in addition to the film Don't Look Up, by Adam McKay. Blanchett will be the protagonist of Manual for cleaning women, by Pedro Almodóvar, adaptation of the book by Lucia Berlin.
With two Oscars – for Best Leading Actress for Blue Jasmine, by Woody Allen, and for Best Supporting Actress for The Aviator, by Martin Scorsese–; three Golden Globes; three BAFTAs; and three Screen Actors Guild Awards, the actress is one of the most sought-after talents in the industry and respected and loved by movie lovers around the world.