A bus that was transporting workers from hotels in Guardalavaca to the municipality of Banes, in the eastern province of Holguín, caught fire on the highway on Monday afternoon, but without fatalities.
A report by local journalist Flabio Gutiérrez from his Facebook profile, replicated on his social networks by the Radio Banes station and the local government's Portal del Ciudadano, indicates that the incident occurred at approximately 5:30 pm on Monday.
The Transmetro bus, belonging to the Base Business Unit (UEB) of Banes, caught fire due to technical failures in the automotive environment.
Before the difficulties that the team showed, the driver indicated the evacuation of the passengers, but could not prevent the vehicle from being damaged, according to the information provided by Wilmer Garcia, deputy director of Transportation in Holguín, and cited by the journalist.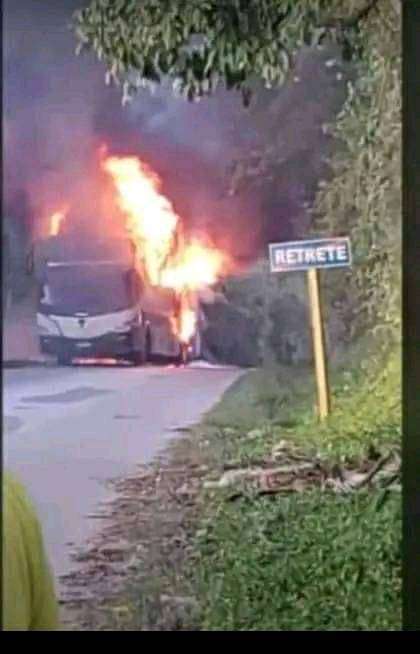 The event occurred in the town of Retrete, municipality of Banes, from where the first secretary of the Communist Party of Cuba (PCC), Yunior Ávila, posted on his Facebook profile that one of the passengers had received a blow to one of his legs. , but was treated at the hospital and released.