During his first visit to Canada, President Biden announced an agreement to curb illegal migration at the common border.
"The United States and Canada will work together to discourage illegal border crossings," Biden said during a speech in Parliament in Ottawa. She also welcomed Canada's commitment to receive 15,000 Latin American emigrants.
In the background of this agreement is the question of Roxham Road, a rural road of about 5 miles (8 km) from Perry Mills, in the city of Champlain, New York, to the vicinity of Bogton, in the municipality of Saint-Bernard. – from Lacolle, Quebec, Canada.
As of 2017, Roxham has seen much more traffic than ever before as refugees awaiting a legal decision on their statusFearing a negative result due to the policies of the Trump administration, they began to arrive in Canada through this route to request political asylum. Last year some 40,000 immigrants entered Canada through Roxham.
In exchange for the closure of Roxham, Ottawa would agree to receive some 15,000 asylum seekers from Latin America through legal channels. This closure worries NGOs that support migrants. "The impact on refugees in extreme danger is devastating. The result will be to push people to attempt even more dangerous treks in isolated areas or push them towards human smugglers," said Julia Sande of Amnesty International.
Those clandestine income caused some tension with Washington. But the relationship between Washington and Ottawa is infinitely more cordial than during the Trump presidency, although there are some sticking points. The United States and Canada are "two peoples" who share a "same heart" and "in case of disagreement" resolve their problems "with friendship and goodwill," Biden said.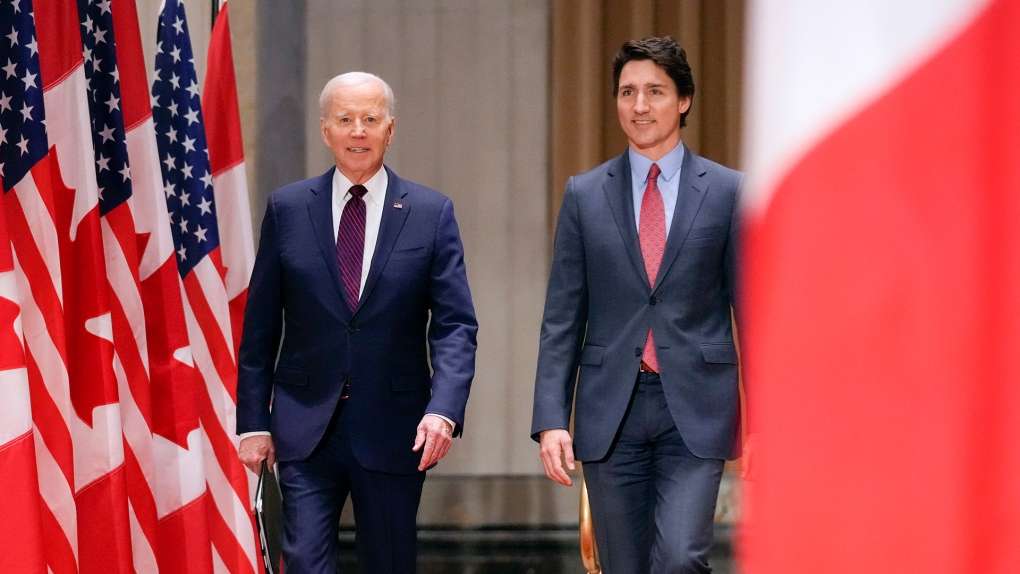 On the other hand, the US president was applauded in the legislature, in particular by praising the commitment of both countries to support Ukraine.
As for Haiti, Washington would welcome Canada playing a leading role in sending an international force.
US Foreign Minister Antony Blinken reported on "talks with the Canadian government to see what [pueden] to do together, as well as with other countries, the countries of Caricom and the region".
"