San Juan Puerto Rico. The Puerto Rican artist Bad Bunny and his Good Bunny Foundation distributed this Tuesday some 25,000 art, music and sports items to children and young people with limited economic resources in Puerto Rico on the occasion of Christmas.
Source: EFE
Wearing a dark coat and pants, white sneakers, and a yellow winter hood, Benito Antonio Martinez Ocasiothe singer's first name, delivered soccer, basketball, volleyball and baseball balls, as well as instruments such as guitars, violins, pianos and congas.
The event "Bonita Tradición" aroused great interest, like everything that surrounds Bad Bunnyand since dawn dozens of people began to line up around the Roberto Clemente Coliseum of San Juan, place of delivery of the gifts.
"Congratulations!"were the only words that Bad Bunny offered to the press, while he continued to distribute the gifts, including basketballs, some of which he took in his hands and began to bounce on the ground.
Camila Vega, development coordinator of the good bunny foundationexplained that the objective of distributing articles of art, music and sport is because they are the three pillars of the social organization.
"We are aimed at supporting children and young people with limited resources and directing them to be leaders under these three pillars"he emphasized.
Vega also said that all the items were purchased at different stores, including three local stores.
"I am very pleased with the activity, very happy and everything is flowing very well"Vega added, while there were still hundreds of people outside the San Juan Coliseum waiting to enter and get their gift.
This was the third year that Bad Bunny, the most listened to artist globally on Spotify for the third consecutive year, and its foundation organize said event.
The other two years were in 2018 and 2019. However, it was not held in 2020 or 2021 due to the coronavirus pandemic. covid-19.
In this way, Bad Bunny closes 2022 by repaying with a social act the support he has received from his compatriots, after becoming the artist with the most money raised by concerts in a calendar year with 373 million dollars, according to Billboard. Boxscore.
In addition, "A Summer Without You"his only album released in 2022, was chosen by Time magazine as the best album of the year for its "universal appeal".
The magazine described it as "an album about heartbreak, yes, but also an authentic love letter to his homeland, Puerto Rico, and a sonic tribute to the Caribbean diaspora."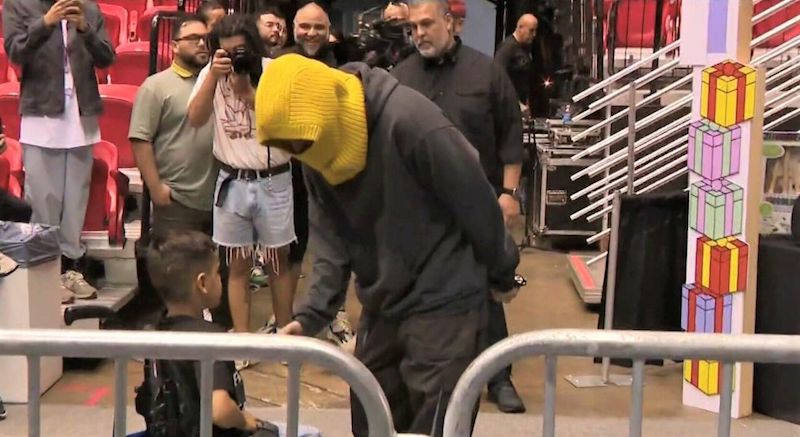 The album also earned him nine Billboard Latin Music Awardsand two Latin Grammys for Best Urban Music Album and Best Reggaeton Performance.
Bad Bunny said this month in an interview with the billboard magazine that he will take a break from the stage in 2023 to give priority to his physical and mental health, to enjoy his achievements and to work music without pressure.