no regulation
Stephen Bernal, Minister of Economic and Social Inclusion, tells LA HORA that in Ecuador there is no rule or law on adoptions from the womb. That is, it cannot be done.
"We could speak of a vertiginous, fast, efficient adoption from the birth of the child," says Bernal, and specifies that the HARVEST carries out family accompaniment procedures and support for the demand for adoptability.
Bernal points out that Assemblywoman Nathalie Arias carries out a process to incorporate, at the Childhood and Adolescence Code, adoption from the womb. "This can be a great option, to support those girls who are within the possibility of terminating the pregnancy (…). But today (adoption from the womb) is not viable, there are no regulations.
In past interviews, Arias noted that at regulate adoption from the womb The State would be allowed to attend early to girls who have suffered episodes of sexual violence. However the Children's Code, which has been debated since 2018 and which the new Assembly inherited, has not been approved and its file has been supported, since the Children's Commission points out that there are sentences of the Constitutional court that should be added in the text: abortion in cases of rape, shared possession and consent of sexual relations between adolescents.
The archive report must go to the plenary session of the Assembly which, in the event of endorsing the archiving of the Children's Code, you must impose a new deadline to generate another text.
MIES, focused on adoption processes lasting nine months
The program 'adoption hug' of HARVEST Its objective is to reduce the time of the adoption processes that can last between three and four years.
"There is a case that took 10 years (to adopt), a really unpleasant situation with the boys and girls who are in a foster home," says Estaban Bernal, Minister of Economic and Social Inclusion.
Currently, the MIES has reduced this time to nine months "a symbolic temporality that emulates the same temporality of those of us who have paternity by natural gestation," says the Minister.
The road to adoption consists of a path in which eight points must be overcome. The first is the virtual registration, which previously lasted 1 month and now – Bernal points out – lasts three days. "Here we generate the first reduction," he says.
Nearly 144 families are in the adoption process, 71 in a parent training workshop and 73 qualified for matching. While the children with a declaration of adaptability add up to 141. (AVV)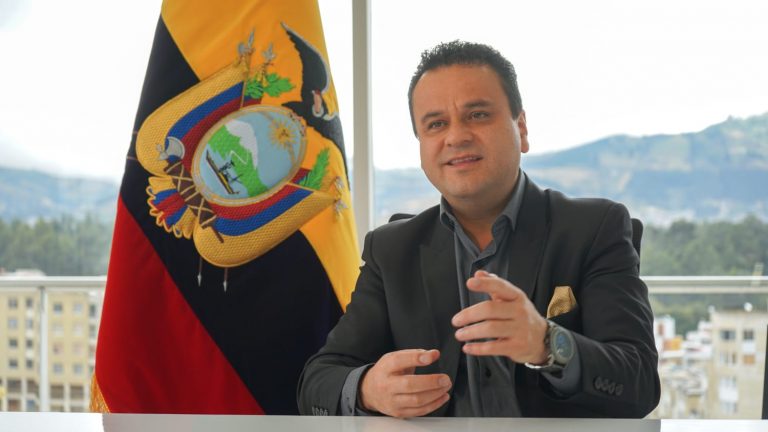 "Today (adoption from the womb) is not viable, there are no regulations." Esteban Bernal, Minister of Economic and Social Inclusion.
"We defend the right to decide. Those who decide to continue a pregnancy and give it up for adoption should not go through cumbersome processes." Veronica Vera, member of Surkuna.