A jury has ruled in favor of well-known actor Johnny Depp in his libel suit against his ex-wife, fellow actress Amber Heard. The ruling gave the protagonist of Pirates of the Caribbean more than $10 million and vindicated his accusations that Heard lied about Depp abusing her before and during their marriage.
But in a split decision, the jury also found that Heard was defamed by one of Depp's lawyers, who accused her of creating a hoax that included altering the couple's apartment to make it look worse to police. The jury awarded him two million dollars.
The verdicts cap a televised trial that Depp hoped would help restore his reputation, though it turned into a spectacle about a vicious and dysfunctional marriage.
Heard was in the courtroom as the verdict was read and said she was "heartbroken." "I am even more disappointed with what this verdict means for other women. It's a setback. It pushes back the idea that violence against women should be taken seriously," she later said in a statement posted on her Twitter account.
Depp was not in court on Wednesday, but said: "The jury gave me my life back. I am truly honored."
Depp sued Heard for defamation in Fairfax County Circuit Court over a December 2018 op-ed his ex wrote on Washington Post describing herself as "a public figure representing domestic abuse."
Throughout the entire legal process, fans supporting Depp queued overnight for seats in the courtroom. Those who couldn't get in would gather in the street to cheer on Depp and taunt Heard whenever he appeared on the scene.
A crowd of about two hundred people cheered as Depp's lawyers filed out after the verdict. "Johnny for president!" one man yelled.
Sydni Porter, 30, drove an hour from her Maryland home to give Heard her support. She said the verdict was disappointing but not surprising, and that she sends a message to women that "the more evidence you have [de abuso]will never be enough."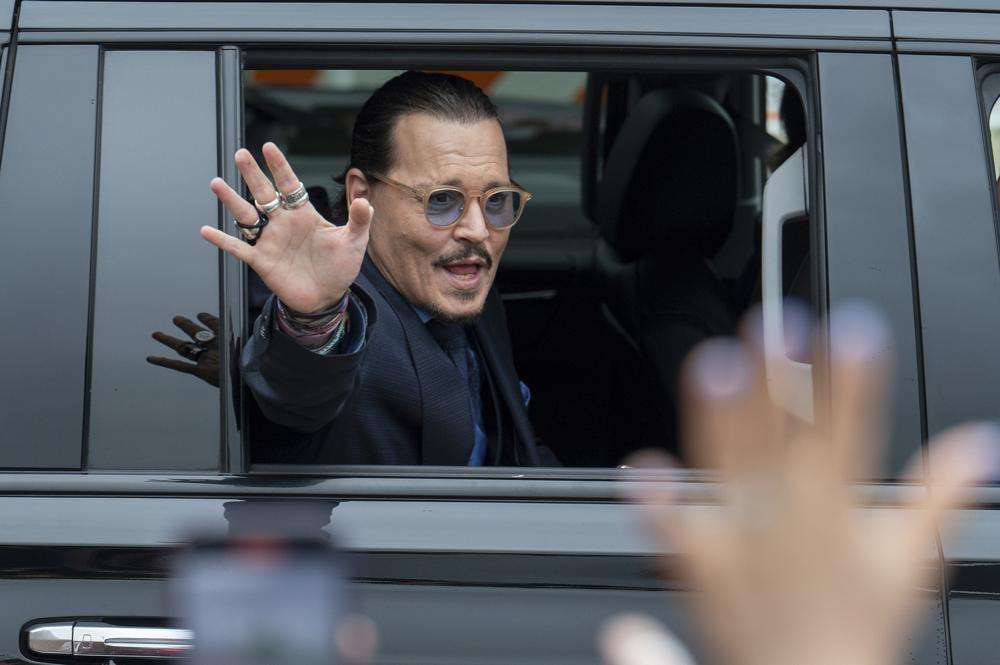 The jury found Depp should receive $10 million in compensatory damages and $5 million in punitive damages, but the judge said state law limits punitive damages to $350,000.
While the case was about defamation, most of it focused on whether Heard had been physically and sexually abused, as she claimed. The actor's ex-wife listed more than a dozen alleged assaults, including a fight in Australia when Depp was filming pirates from the Caribbean, in which the actor lost the tip of a finger. Heard said that she was sexually assaulted with a bottle of alcohol.
Depp said he never hit Heard and that she was the abuser, though Heard's lawyers highlighted years-old text messages Depp sent apologizing to Heard for his behavior, as well as text messages he sent to a friend in those who claimed to want to kill her and desecrate her corpse.
Depp's lawyers had to prove not only that he never assaulted Heard, but that his article, focused primarily on public policy related to domestic violence, defamed him. They also had to prove that Heard had written it with obvious and true malice.
Associated Press/OnCuba.