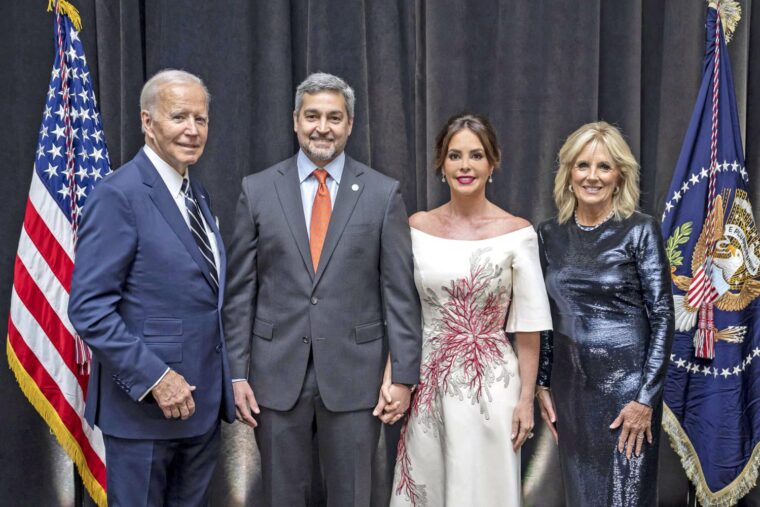 "Very pleased to share with President Joe Biden @POTUS and First Lady Jill Biden @FLOTUS in New York," Abdo Benítez wrote on his social networks.
He added that the United States is a "strategic ally" of Paraguay, the fruit of a historic friendship based on shared democratic values. "Thank you for the hospitality!" he added.
The meeting between Abdo and Biden was within the framework of a dinner with the heads of delegation participating in the last United Nations General Assembly.
Both presidents were accompanied by the first ladies, Silvana Abdo and Jill Biden.
The entrance Abdo meets with Biden in New York was first published in diary TODAY.