March 29, 2023, 8:47 AM
On December 7, 2022, the life of Pedro Castillo changed forever.
A short time later he was arrested by members of his own escort when, according to the Prosecutor's account, he was on his way to take refuge in the Mexican Embassy. Neither the Army nor the Peruvian Police had seconded his call.
That same afternoon he ceased to be President by decision of the same Congress that had tried to dissolvewho declared his permanent moral incapacity for "violating the order established by the Political Constitution."
Since then a lot has happened. Castillo is imprisoned in the Barbadillo prisonin Ate, on the outskirts of Lima, a special prison built to house imprisoned former presidents in which the only prisoners are him and Alberto Fujimori.
He is accused in two cases: rebellion and conspiracy for his role in the events of December 7, and belonging to a criminal organization, for his alleged participation as a leader in a corruption scheme within his government.
Two measures of preventive detention weigh on him, one for 18 months and the other for 36 months.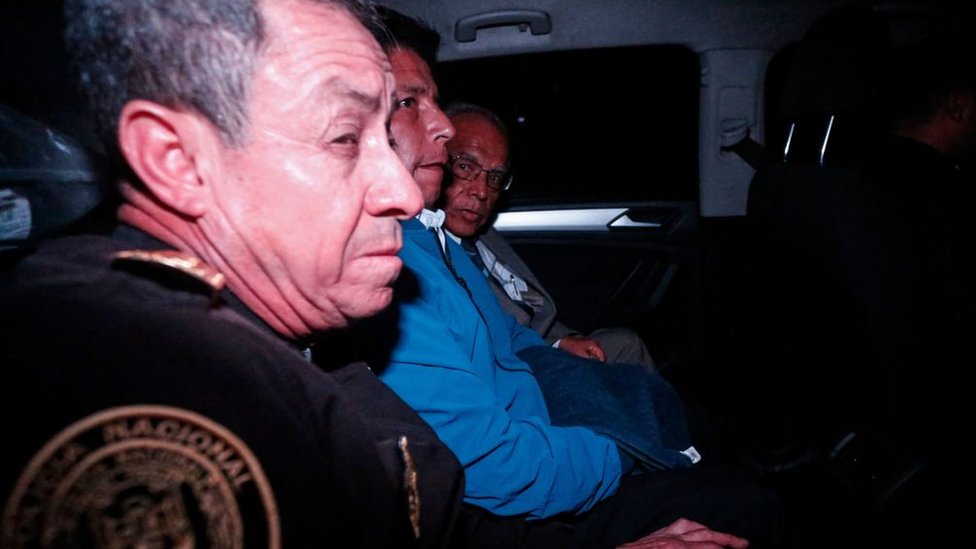 Its vice president, Dina Boluarte, is now the president and one of her biggest detractors. Her wife, Lilia Paredes, left with her two children as an asylum seeker in Mexico and thus dodged the investigations of the Prosecutor's Office.
And Peru has lived after his fall and imprisonment a wave of protests that has left 67 dead, according to complaints from family members and journalistic investigations, almost all caused by the indiscriminate use of lethal ammunition by the security forces.
Although in the first protests that took place after his fall, his release or even restoration to power were on the lips of many protesters, the figure of the former president has been losing prominence and social conflict has subsided, at least for the moment.
About to complete four months of his imprisonment, how is Pedro Castillo?
Castillo's cell
The former president is alone in a cell of approximately 6 square meters. They are two small L-shaped rooms. In one is the bed in which he sleeps. In the other, a small room with a small table where you can read and eat.
The cell, with lead-colored walls, does not have windows to the outside, but it does have a small bathroom and access to a patio, about five square meters, where it can receive sunlight and water.where he has tried to grow potatoes and cornas he did all his life on his farm in his native Chota before launching into politics and the maelstrom of Lima.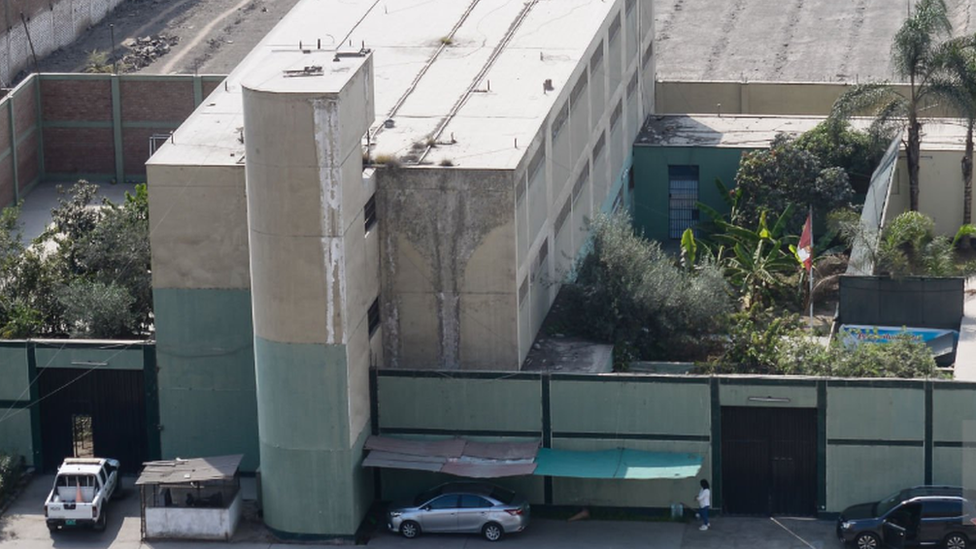 He gets up early and spends the day reading and listening to the news, and trying to make the cell patio look as much like an orchard as possible.
Who have seen him in jail they say it's wrong.
Indira Rodríguez, one of his lawyers, told BBC Mundo that "he has lost a lot of weight." She says that she "thinks they could poison him, so she doesn't want to eat what they serve her in prison."
Until now, he has been eating food brought to him by relatives who visit him, which he can cook on a stove in his cell.
The president can receive visitors in his cell on thursdays and saturdaysa maximum of five who can only enter one by one and stay no more than an hour and a half.
Those who visit him most frequently are his sisters and Yenifer Paredes, his wife's younger sister, whom the couple raised as a daughter and who remains in Peru defending herself against the processes in which she is accused of benefiting relatives with public contracts during the Castillo presidency.
Neither Aníbal Torres, nor Guido Bellido nor other leaders who accompanied him during his troubled period in government are seen in the most famous prison in Peru.
Rodriguez points out that "It has been surprising that they have left him alone."
The lawyer says that at first she did receive visits from political leaders, but not anymore, and only occasionally do some rondero friends go, members of the peasant patrols that impose order in some areas of rural Peru and of which Castillo was a part.
His family
But who Castillo misses the most is not any of them, but his wife and children.
Castle does not have access to telephone communications since he was sanctioned by the National Penitentiary Institute of Peru (INPE) after the Spanish media El Salto published an interview with him that had not been authorized.
He answered the questions through a letter that he delivered to his lawyers since journalists are not allowed access to jail, but that did not free him from the sanction.
Rodríguez indicates that "the passage of time and, above all, not being able to talk to his wife and children has made him your mental health hit rock bottomand has begun to suffer from panic attacks and nightmares"
His friend Franco Pomalaya, who has also visited him in prison, said that "not having contact with his wife and children is making him despair."
That is why his family and his lawyers demand that he be allowed to make phone calls and that he can be evaluated by a psychologist of his choice.
And they denounce that Fujimori has a phone that works with coins always at his disposal and spends long periods of time in the main patio with groups of family and friends, while Castillo cannot leave his cell and only receives individual visits.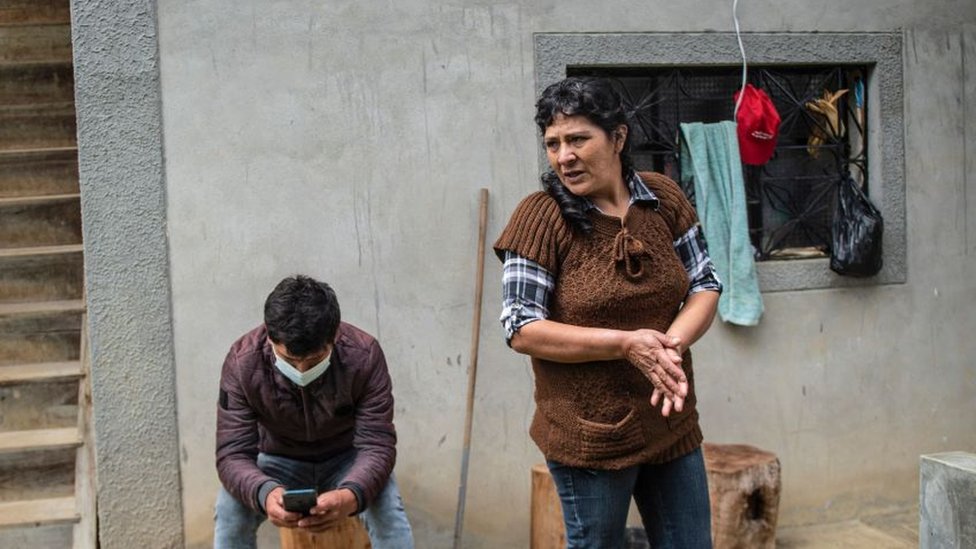 Wilfredo Robles, who was also part of his legal defense team, affirms that all prisoners in Peru have the right to telephone calls, except Pedro Castillo, which, in his opinion, shows that he is the victim of political revenge and a " prison system designed to psychologically undermine people.
BBC Mundo requested information on the conditions of Castillo's captivity from INPE, but received no response.
President Boluarte declared in January that "there is no victim here, Mr. Castillo, here is a country that is bleeding as a result of its irresponsibility" and accused the former president of carrying out a "failed coup." .
A few meters from Fujimori
Castillo's cell is a few meters from Fujimori's.
Only a room where INPE officials work separates them.
But the two former presidents they never cross because Castillo can't get out of his cell.
Those who visit him say that he has a correct relationship with his jailers.
The conditions of his captivity worsened after the publication of the unauthorized interview. Prison officials took away the small television with which he kept himself connected to the world and his watch.
Only recently has the television with which he keeps himself informed has been returned to him.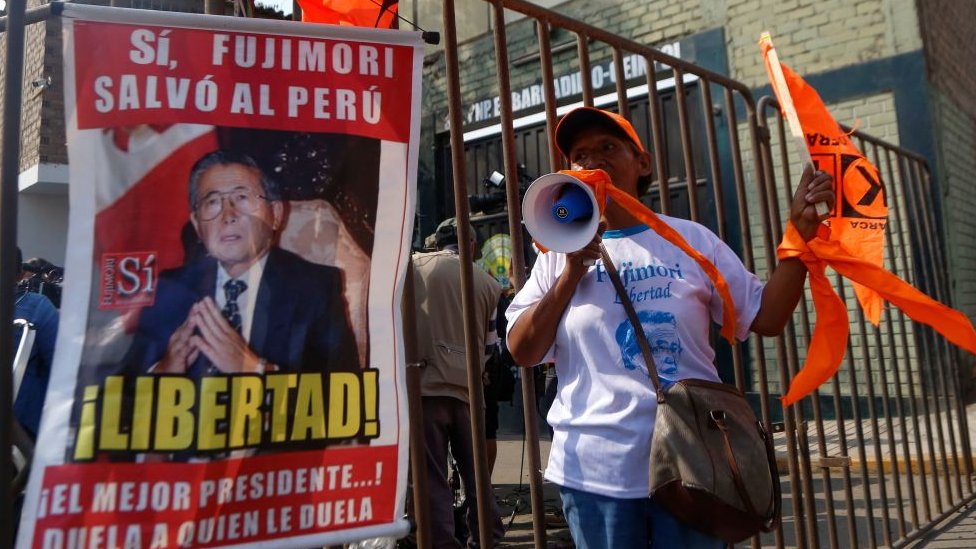 A long legal battle
Judging by the precedents, a long legal battle awaits the former president.
Peruvians can only see him in his court appearances, in which he appears with a sparse beard that he never showed in freedom.
Castillo launches messages through the Twitter account managed by people he trusts. It is also heard in the letters that he sends to Latin American leaders who have shown their supportsuch as the Mexican Andrés Manuel López Obrador or the Colombian Gustavo Petro.
In them, as in conversations with those who visit him, Castillo insists that his attempt to dissolve Congress was what "the people" demanded of him and that this was the only possible solution before a legislature that, according to his version, did not support him. let rule.
Almost all the presidents of Peru in the last decades have ended up in jail or in trouble with the Justice.
Castillo's defense has proposed a strategy that goes through take your case to the international arenasince their lawyers appreciate that the courts in Peru are not impartial.
One of the arguments he puts forward is that Castillo limited himself to issuing a proclamation that cannot be considered a coup d'état and that his parliamentary dismissal did not comply with the legal requirements.
They also point to the long period that, according to Peruvian law, a prisoner can spend in preventive detention without having been sentenced.
Castillo's team of lawyers has taken their case to the Inter-American Commission on Human Rights and plans to raise it in the Inter-American Court, but for that there needs to be a prior sentence in Peru and for now the process seems far from that.
Castillo's legal battle is long inside and outside Peru. For now, his immediate objective is a phone with which to call his wife.
Remember that you can receive notifications from BBC Mundo. Download the new version of our app and activate them so you don't miss out on our best content.