The red desert of Wadi Rum is in fashion and, together with the mythical Petra, it is one of the most visited places in Jordan. Thousands of tourists come to this quasi-Martian landscape, declared a World Heritage Site by Unesco in 2011. Many come looking for peace, other adventures and the most classic photos in their ocher and rocky surroundings.
The Wadi Rum is a desert valley located at more than 1,600 m above sea level, which has been a film set on multiple occasions, from where its fame also comes. It was filmed there many years ago lawrence of arabiaa historical classic that drew on the actual settings in which British Army officer TE Lawrence—Lawrence of Arabia—operated during the 1916-1918 Arab rebellion against Ottoman rule.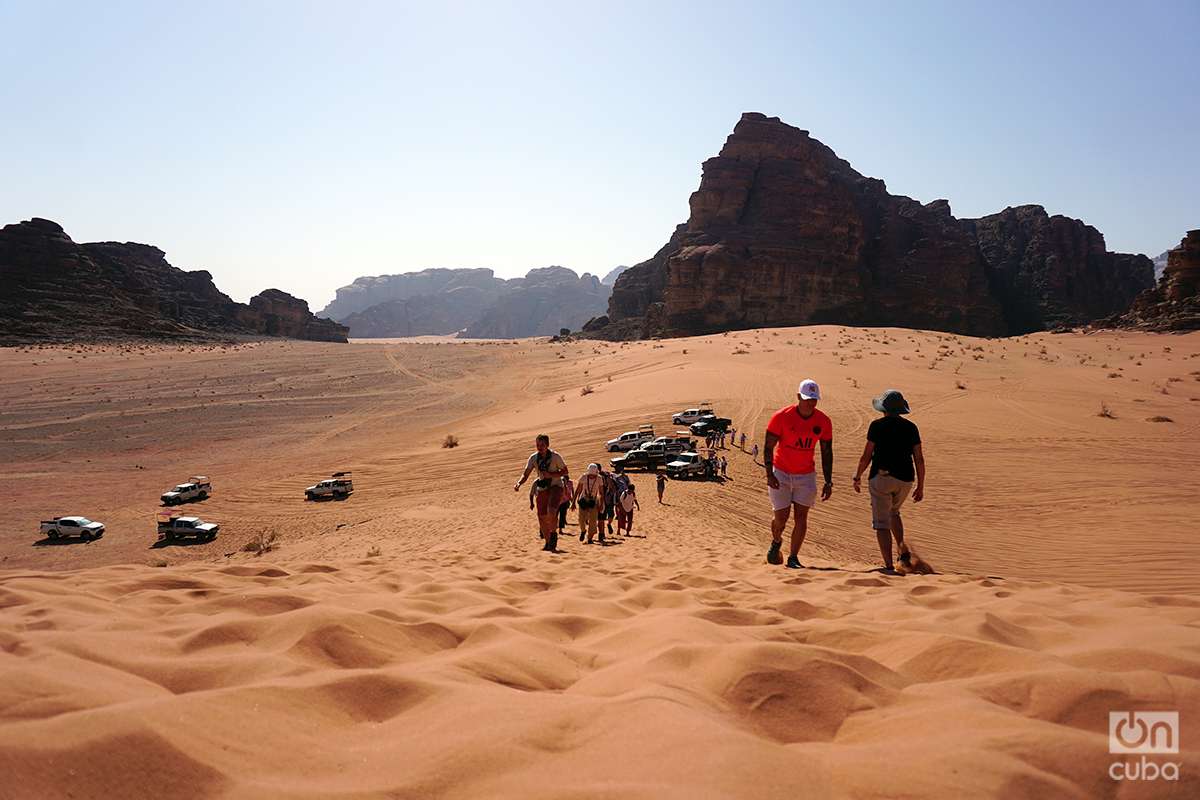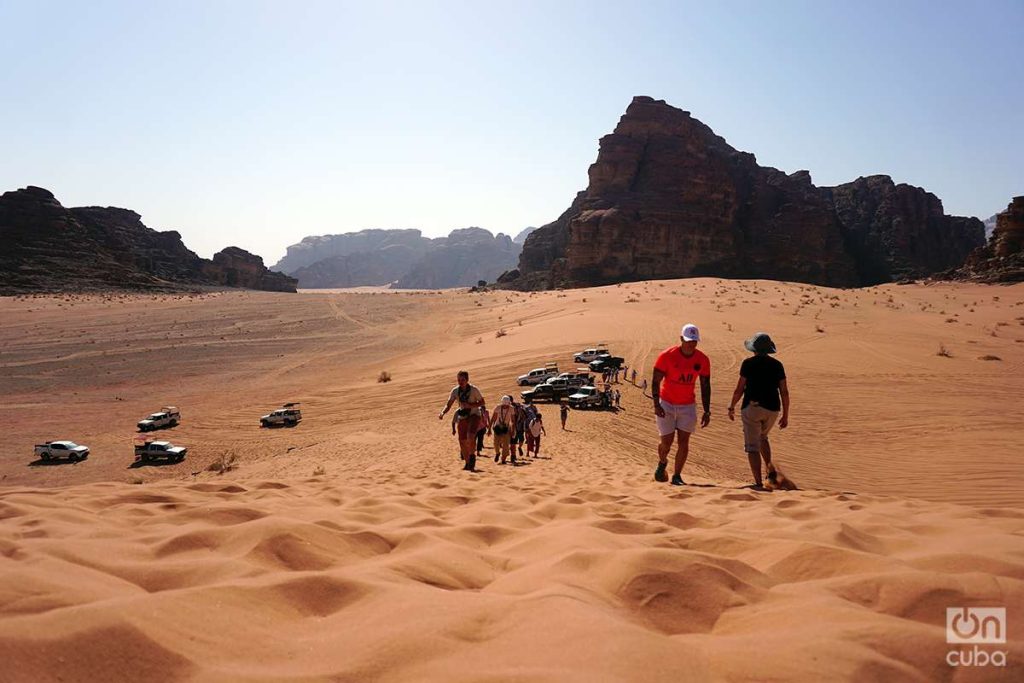 In addition, in the so-called Valley of the Moon, science fiction or futurism films have been shot that take advantage of the vast, reddish and desolate landscapes of the place to recreate other distant or future worlds. In the century we live in, they have been filmed here mission to mars, Red planet, transformers: revenge of the fallen Star Wars, The Rise of Skywalker and Dune.
But the story of the desert is pre-cinema, it comes from much further back. Wadi Rum has been inhabited for centuries by various cultures, including Nabateans. Many have left traces that remain to this day, in the form of petroglyphs that represent human and animal figures, especially camels, thus illustrating the millenary relationship between these noble quadrupeds and humans.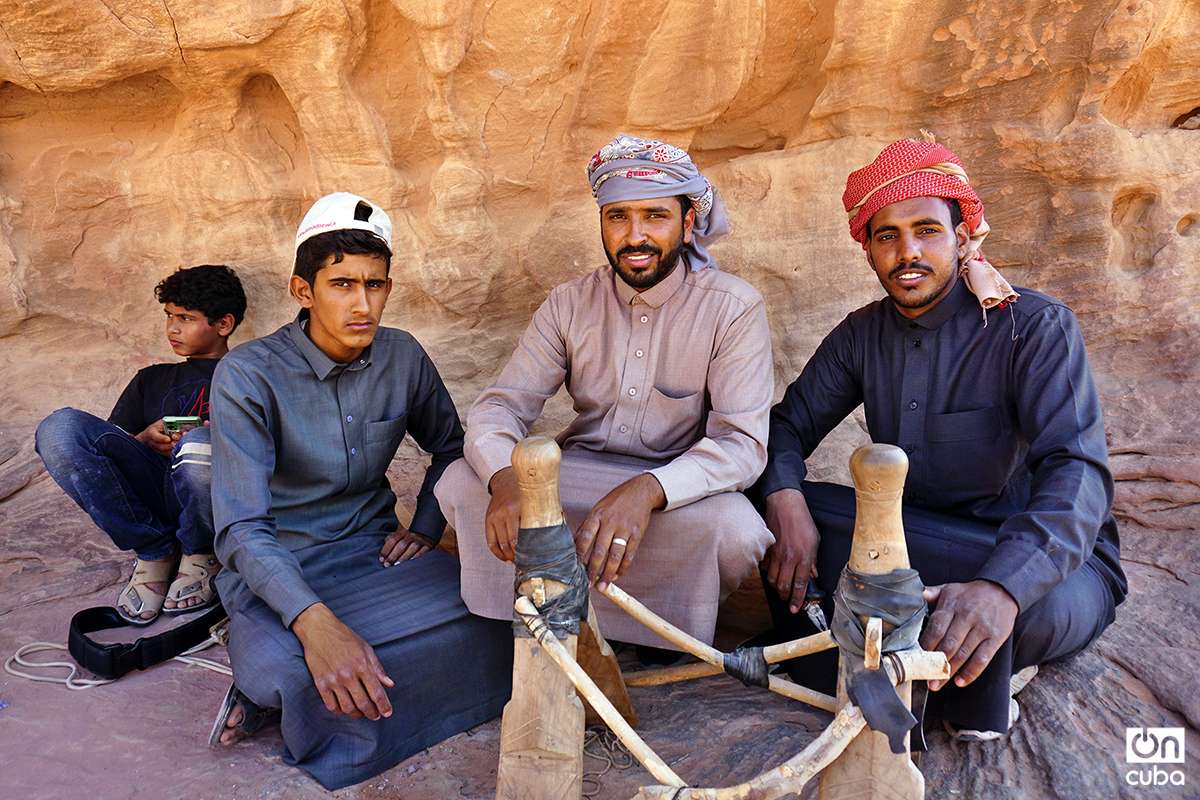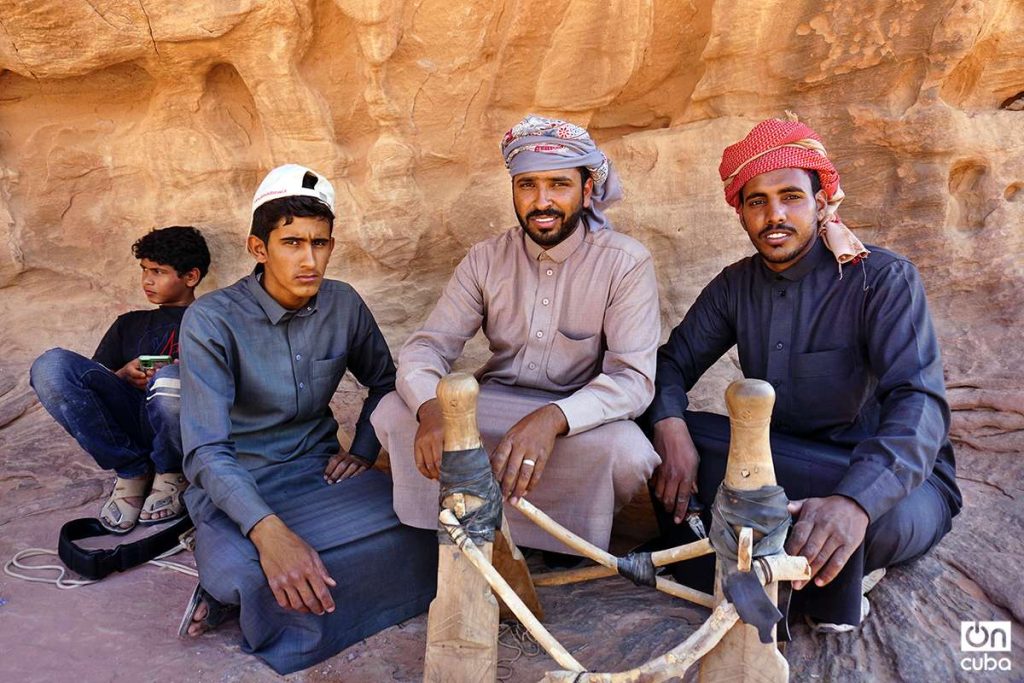 Today the red desert of Jordan is inhabited by Bedouin tribes who often engage in eco-adventure tourism, with more tourism than eco-tourism and yes, a lot of adventure for those who pay for it. It is they, the Bedouins (all men, in two days I did not see a single woman) who have made the camps of tentsthe traditional cloth tents that the peoples of the desert have used since they arrived in these lands to protect themselves from the oppressive heat.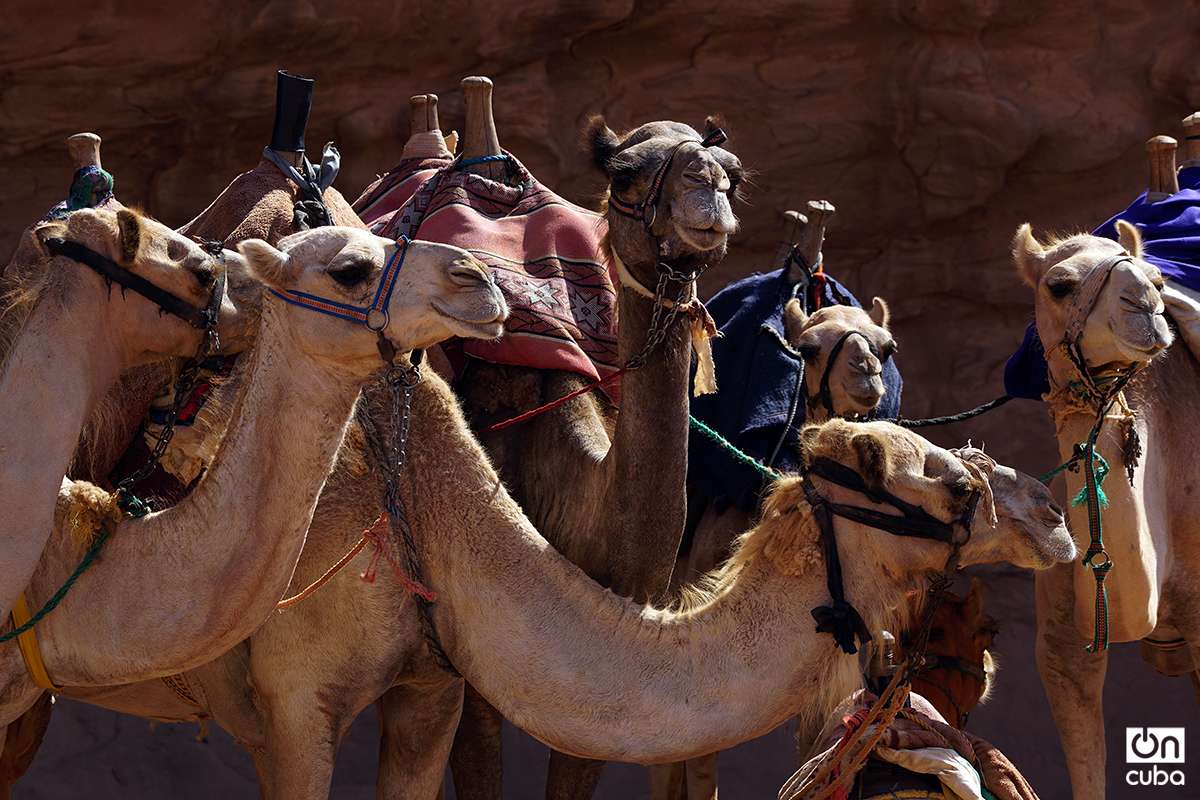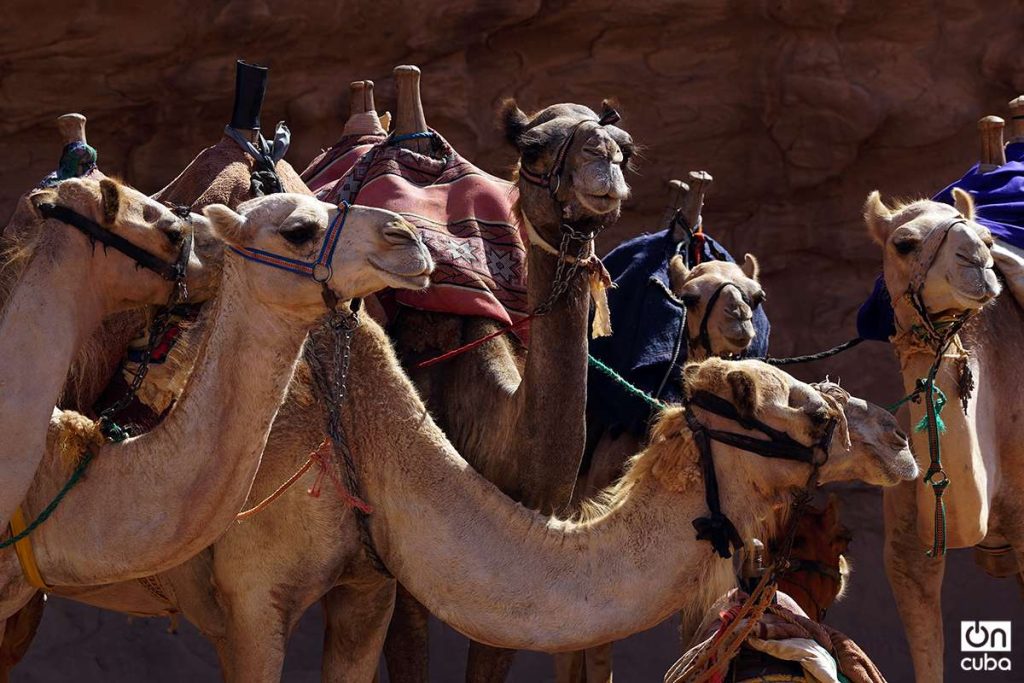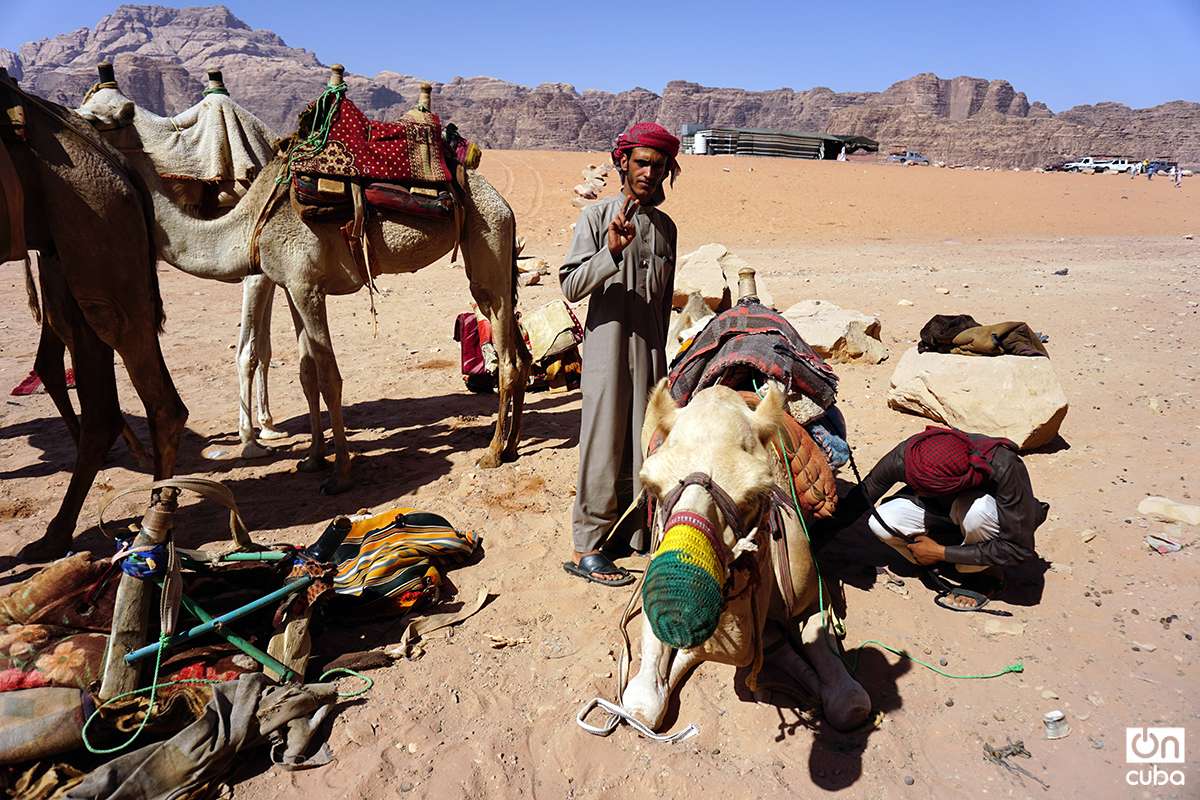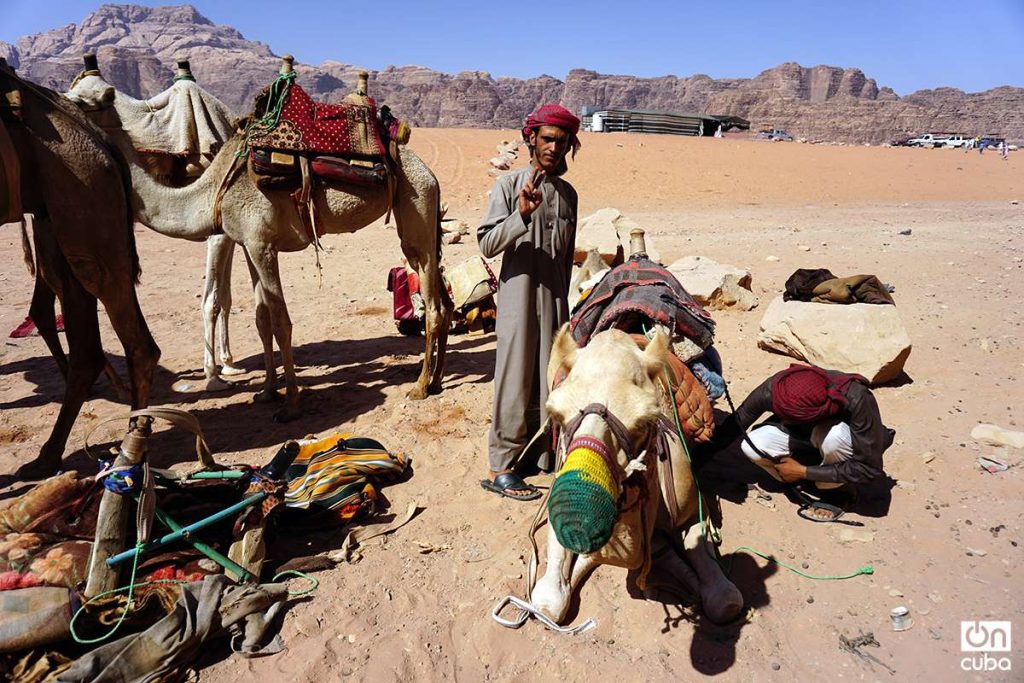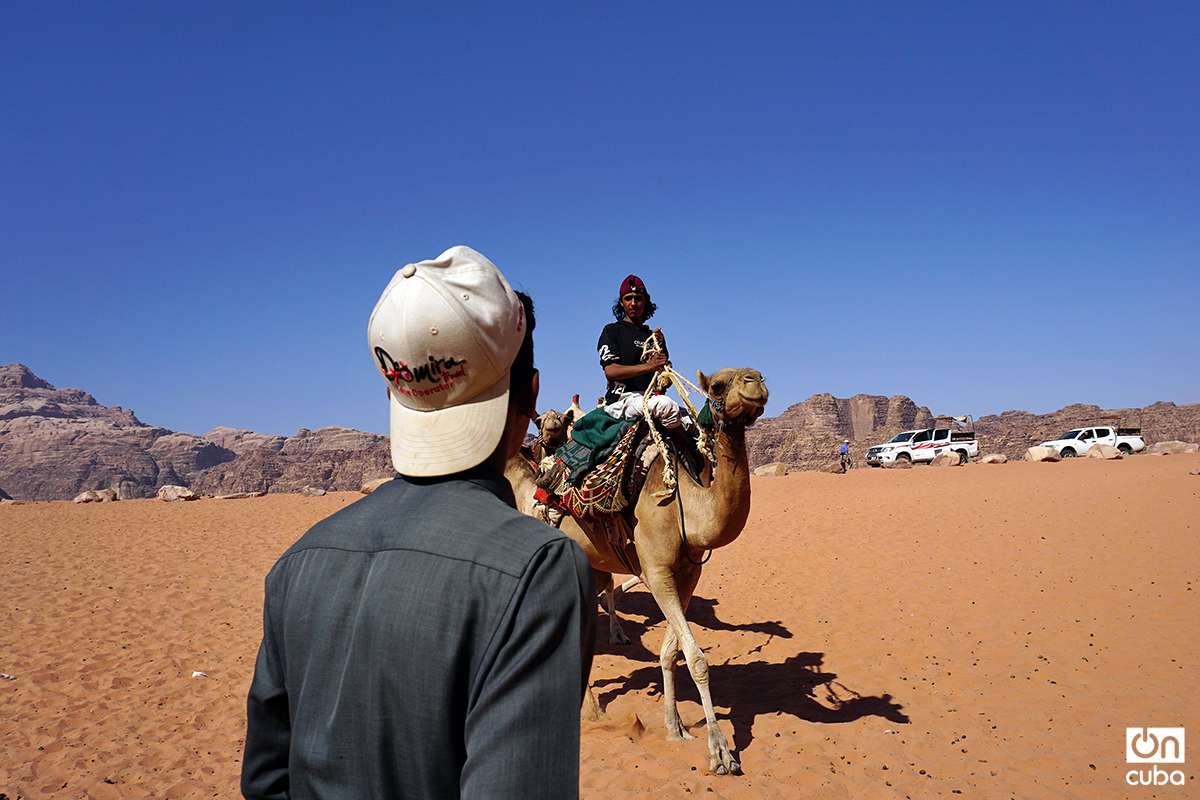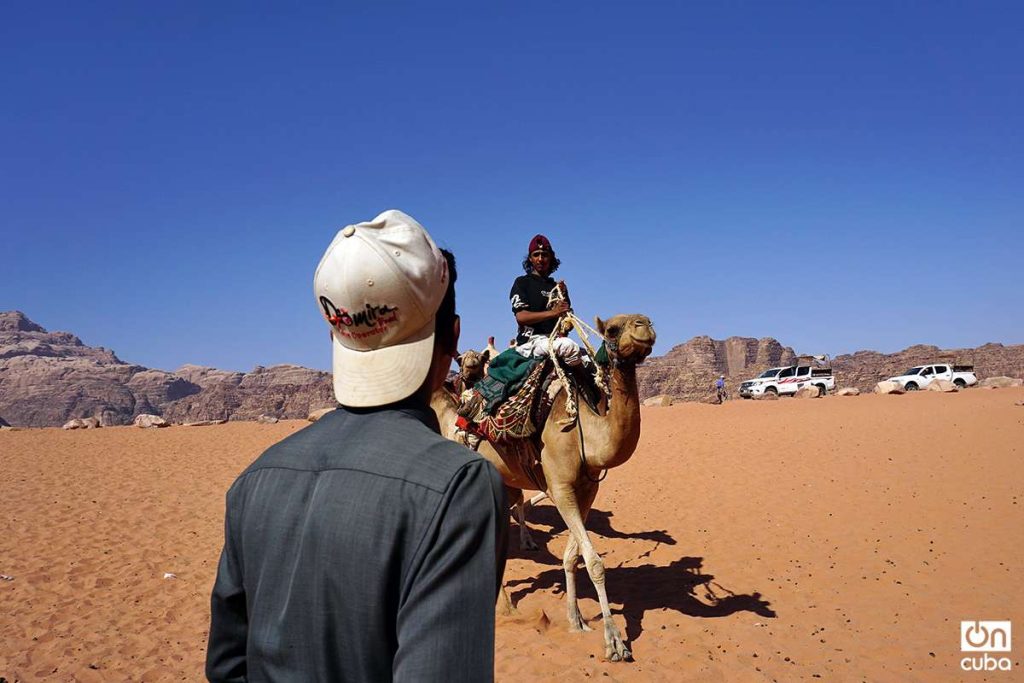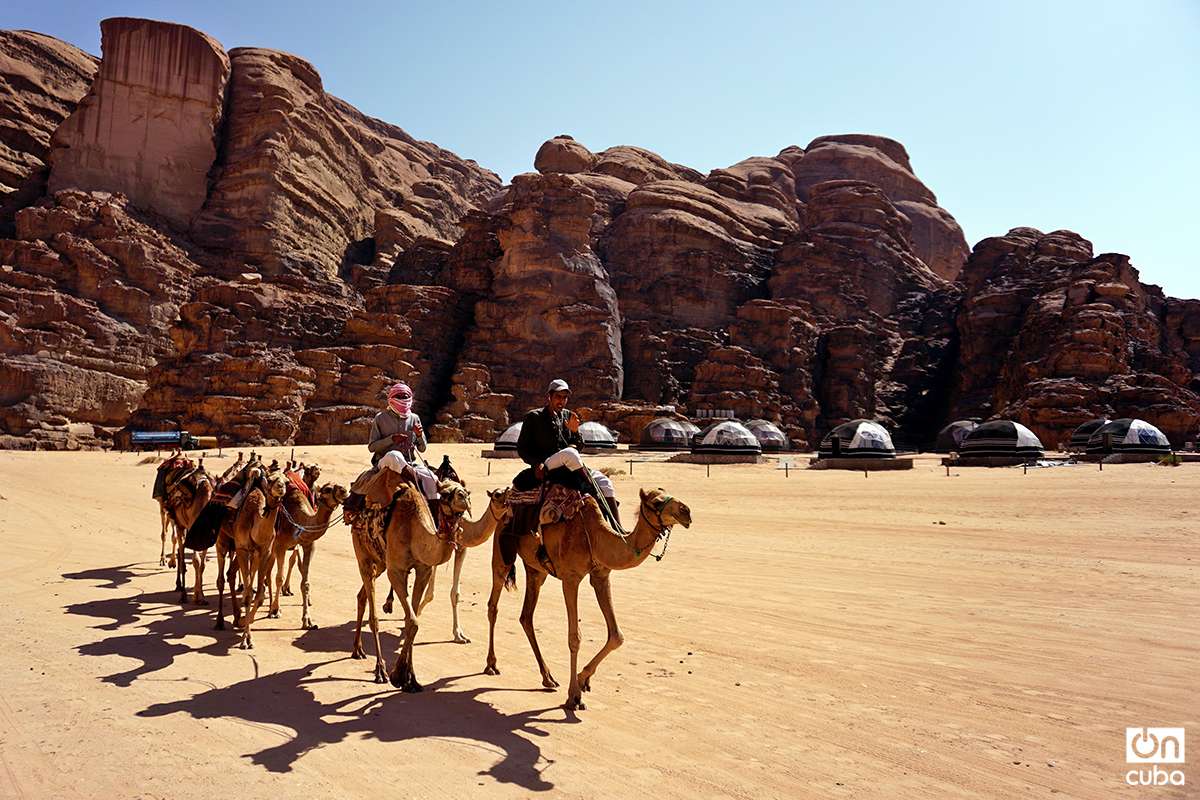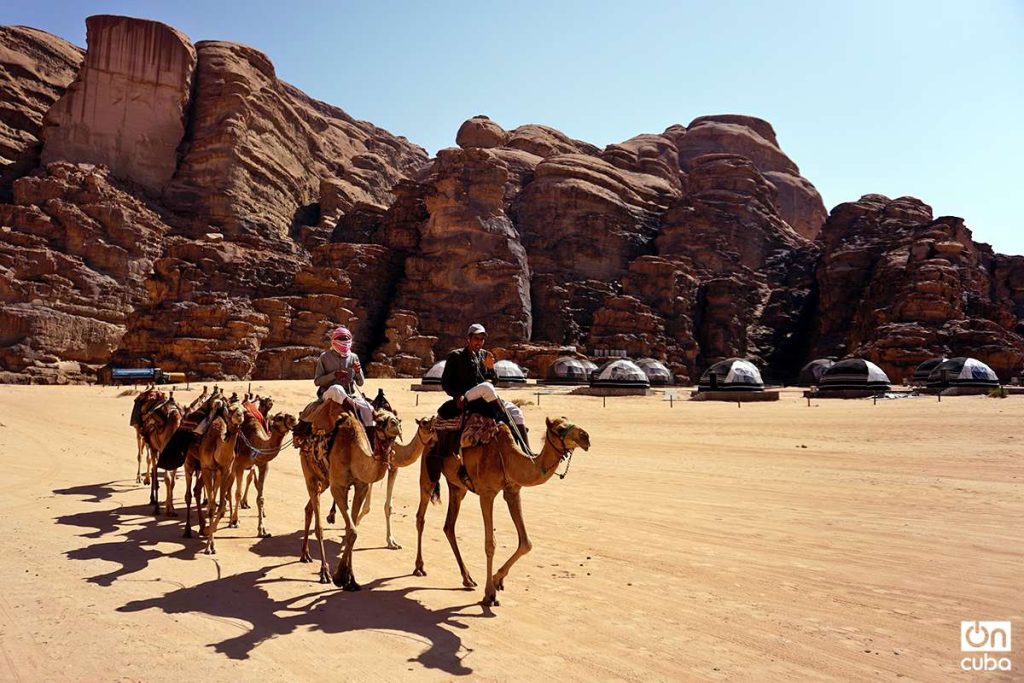 Although the modern stores have little of the rustic: they are made of brick, have drinking water, electricity and air conditioning, as they seek to offer some comfort to the visitor. Others, made of plastic, are bubble-shaped. There are also some with a private pool: a real aquatic luxury in the middle of the desert.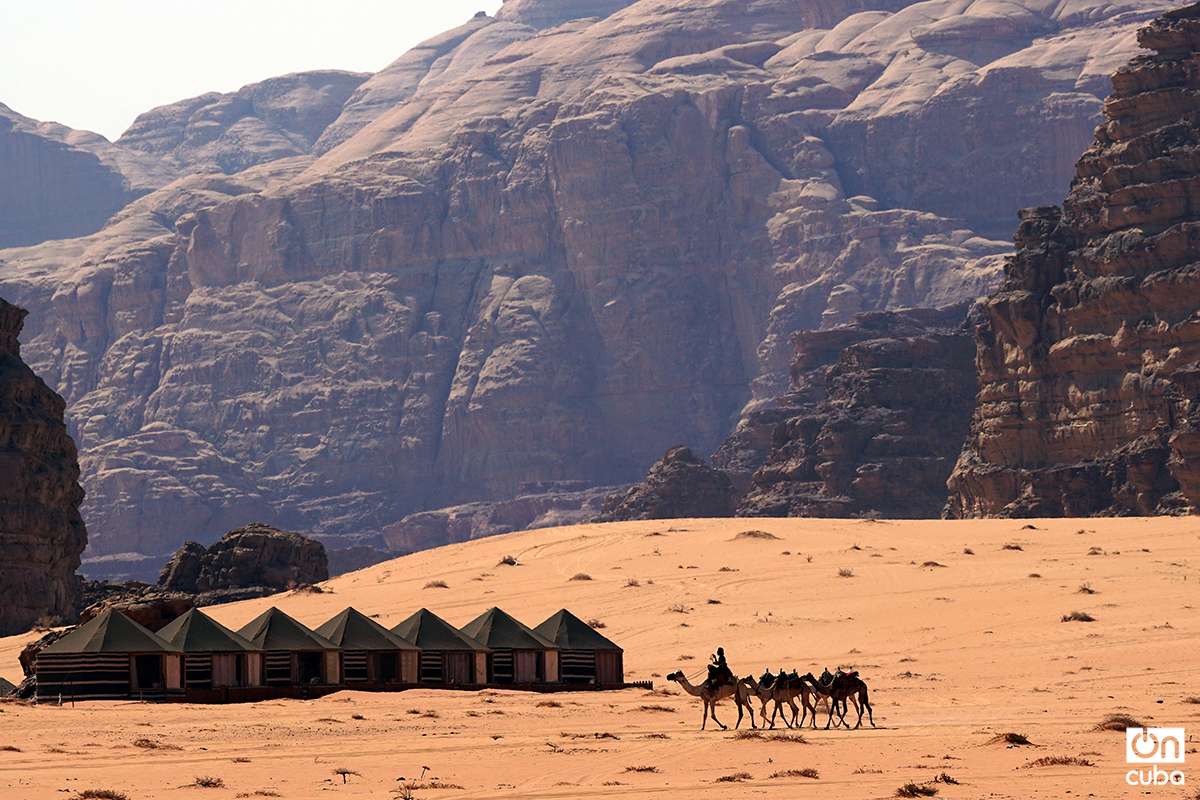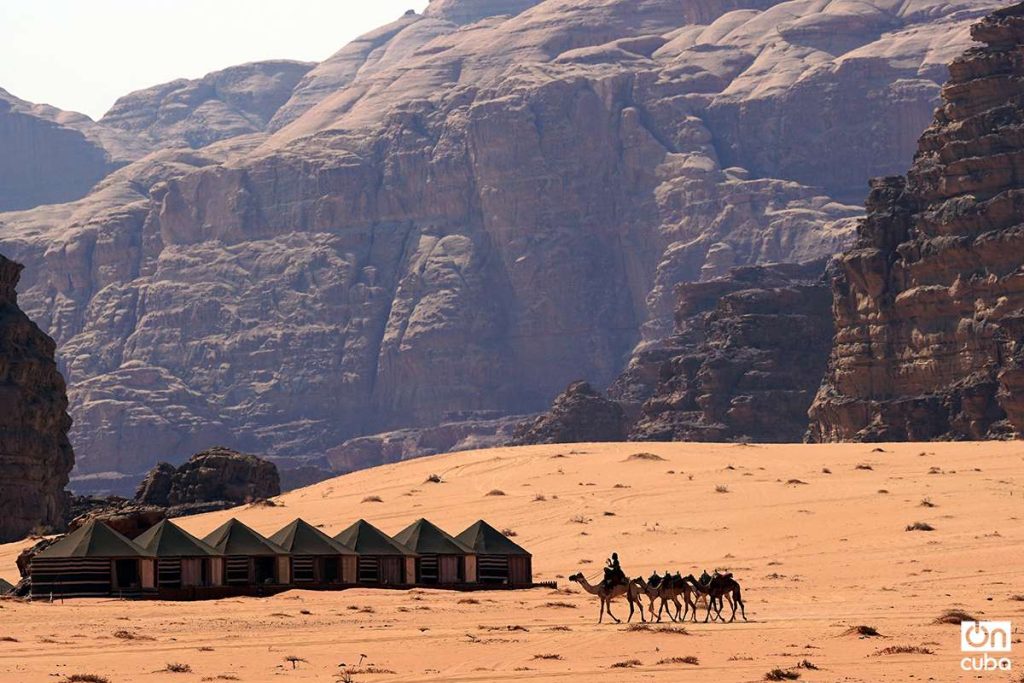 Modern Bedouins do not ride camels; They cross the reddish desert landscape in dilapidated and polluting 4×4, in which they race like crazy. They have reserved the adorable animals for the use of tourists, to whom they sell very well the excursions vintage. Although they also offer tours through the desert in their vans, which shortens the tour time and increases the visitor's chances of a heart attack.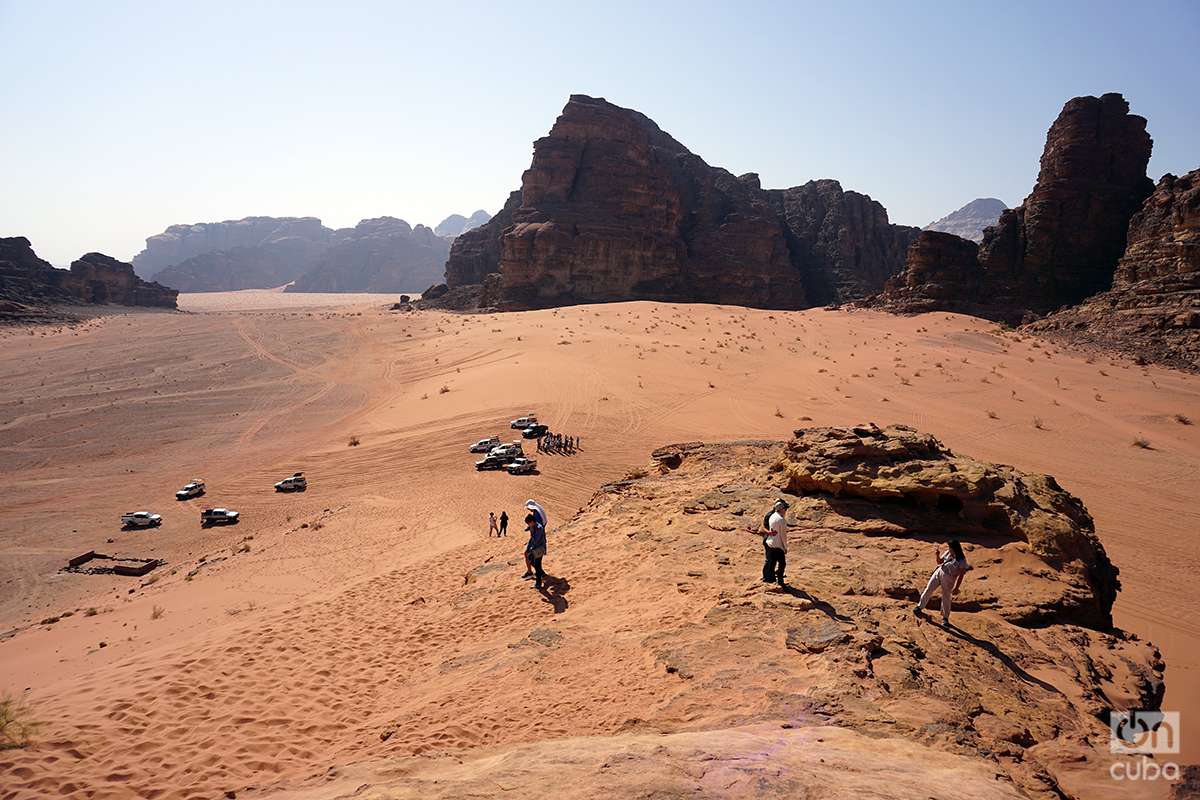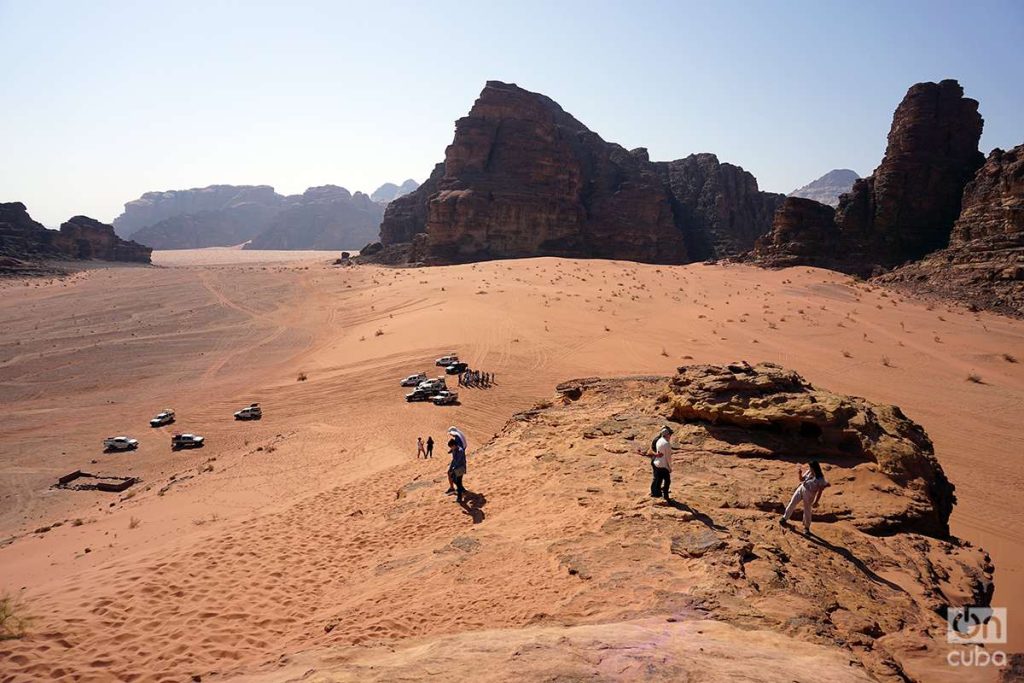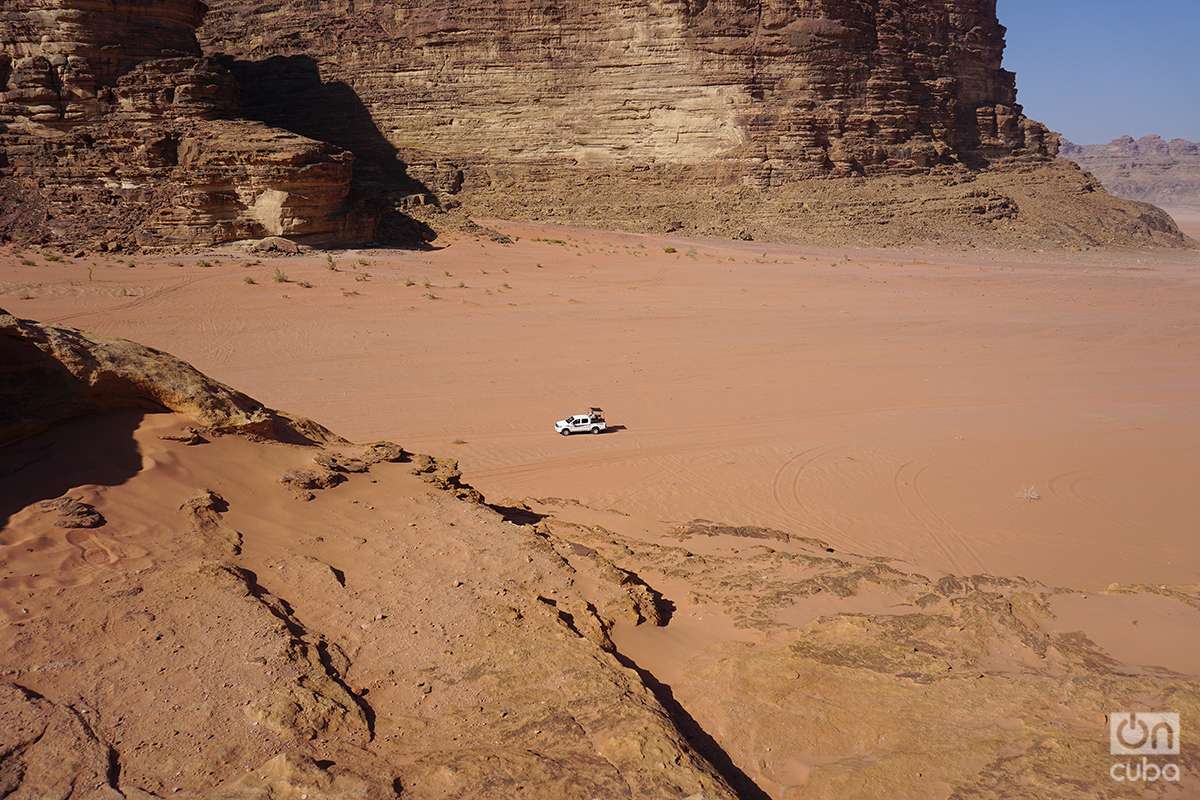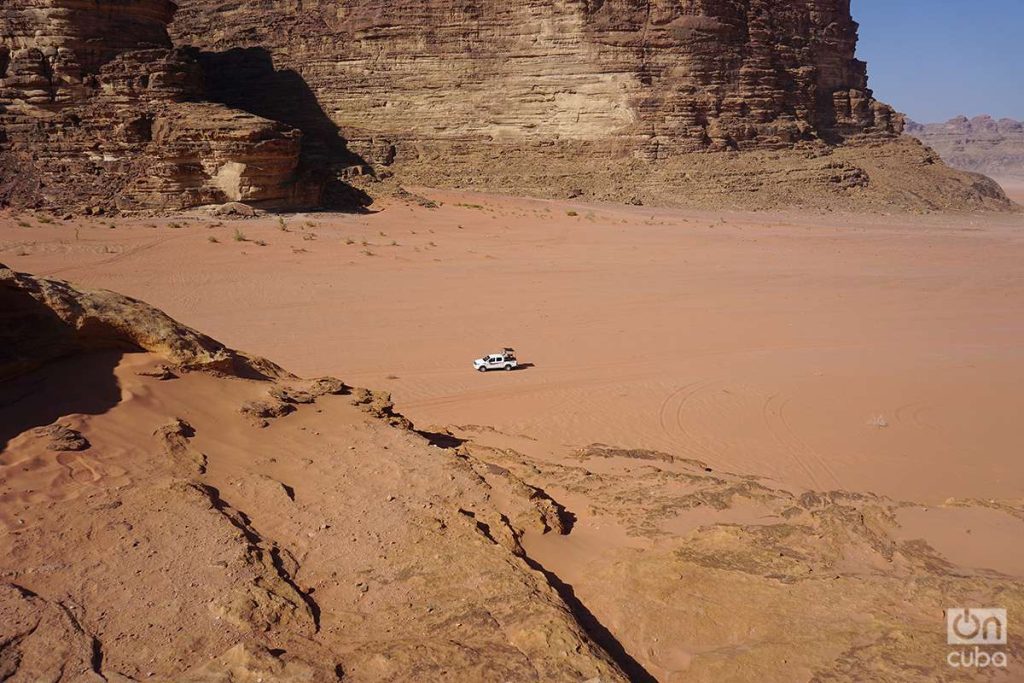 The red sand of Wadi Rum and its sunsets make you fall in love, they make it unforgettable. Hopefully the Bedouins know how to maintain an ecological and sustainable tourism system, in which well-cared camels proliferate instead of trucks, diesel and plastic.