Bonjour, Dear readers. Today I propose three French novels that I have read in recent months, because I want to be in tune with this May, the month of French culture in Cuba.
The works that I bring are titles of acclaimed authors inside and outside France, classic and modern, despite the years that have passed since the first editions of each of the works: The Elegance of the Hedgehogby Muriel Barbery; good morning sadnessby Francoise Sagan; a sweet deathby Claude Tardat. This selection is governed by a single criterion, the name of the novels.
So, Voyageons in France! — which comes to be in Spanish "we travel to France", yes, with novels, because books are tickets of travel, are flights, landings and tourist experiences.
bon voyage:
The Elegance of the Hedgehog, by Muriel Barbery
The novel begins with a casual debate between the thought of Marx and The German ideology carried out between Renée, concierge of a building and co-star of this story, and an immature business heir who lives in one of the luxurious apartments upstairs. The philosophical and existentialist debate is from that first page, and is narrated with simplicity, irony and humor.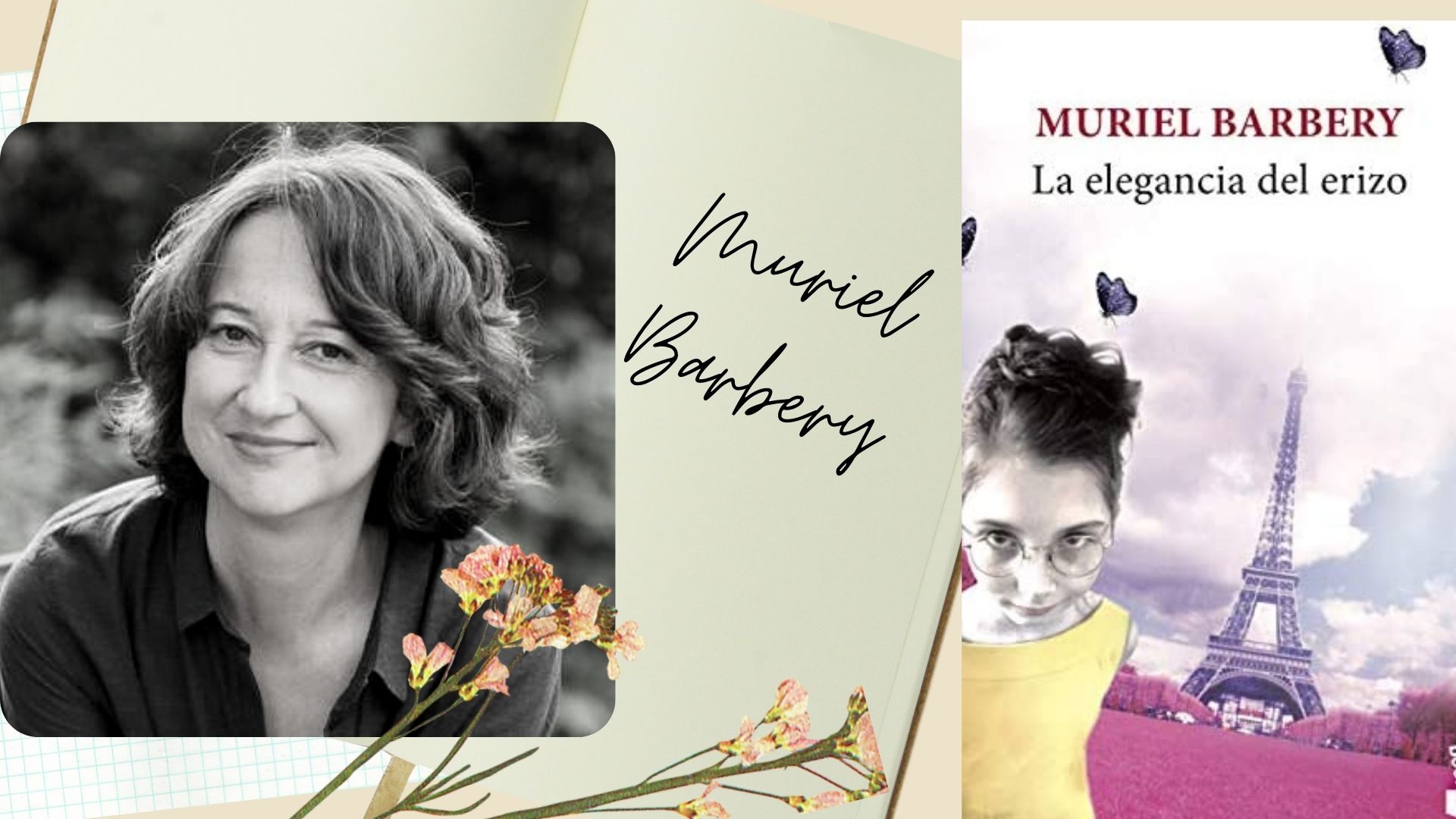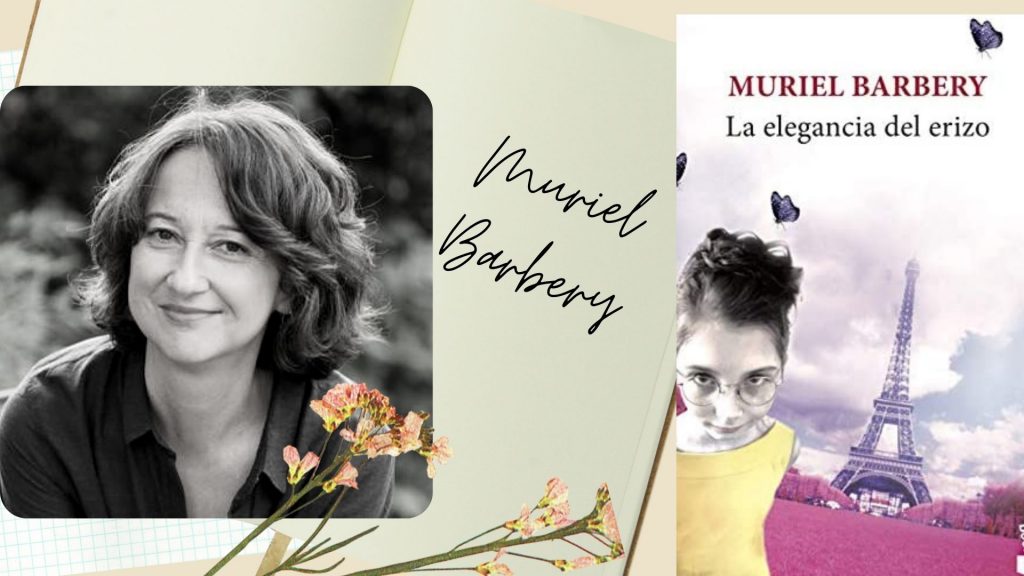 Renée, who has an unpleasant image of herself and reads a lot, has an enviable culture—anachronistic for her social class—and offers an acid vision of the world around her—typical of the person who has cultivated a lot and has managed to calculate a little the mechanisms of its context.
Then Paloma appears, a twelve-year-old girl with wealthy parents, too advanced and precocious mentally. Paloma criticizes adults and has built an idea of ​​life that is too grounded and lacks hope:
"I hate this false lucidity of middle age. The truth is that they are like everyone else: children who do not understand what has happened to them and who are being tough when in fact they feel like crying (…) "Life has a meaning that adults know" is the universal lie that everyone believe out of obligation. When once an adult, one understands that it is not true, it is already too late (…) All the available energy has been wasted in stupid activities for a long time. There is nothing left for one to do but to anesthetize himself as best he can by trying to mask the fact that he does not find any meaning in life, and deceives his own children to try to convince himself better ».
Paloma is such a great character that it is unlikely, to the reader it might seem like an excuse-character of the author to express her ideals, because nobody of that age expresses herself like that. Forgiven this failure, one is carried away by the bittersweet taste of the plot. Paloma is a rich and intellectually gifted girl who strives to do less than she can so as not to attract attention and be left alone; that ostracism is also the fruit of her supreme intelligence and her intellect —Charles Bukowski already said it: « Sadness is caused by intelligence. The more you understand certain things, the more you wish you didn't understand them."
The dark part of this pessimism or certainty is that Paloma has decided to commit suicide on her thirteenth birthday. Her speech, apparently lacking in optimism, has a humorous side to it, since this slightly egotistical girl helps us reflect on our own existence and is a lot of fun, because as she herself says: «In these deep ideas I play to be what I am in the end: an intellectual (who makes fun of other intellectuals). This pastime is not always very glorious but it is very recreational…».
In the book there is a subtle change of typography for its protagonists, Renée and Paloma, in a game with the change of registers that both voices alternate to tell the story from their acid points of view.
The lives of these two protagonists will take a turn when a Japanese character arrives at the building, which, if I say more, I do spoilers. I can only say that the novel is loaded with sarcasm, it has some interesting twists, it knows how to keep you motivated to continue reading and very caricatured people appear in it —Aren't there like that in French cinema as well? Look at the films of Michel Gondry and Jean-Pierre Jeunet, just to name a couple.
In my opinion, what prevails most after reading it is the debate with oneself as a result of the conversations and thoughts of the characters, the study of oneself and their motivations in life within all the mundane things that come to us. neck.
It is a story about how the appreciation of art can be a way of escaping from an unwanted context, say superficial society, prevailing mediocrity, excess of appearances.
Although they seem pessimistic characters due to their complex introspections and philosophical questions, deep down, the message is one of pure hedonism and is about the search for beauty and happiness in life, in a world full of vulgarity.
It references and reveres Japanese art and culture. It's packed with pull-out phrases to fill up a date book. It has moments of high lyricism and the drama is well balanced with the humorous. It is an endearing novel and difficult to forget.
good morning sadness by Francoise Sagan
«(…) What were we looking for, if not to please?» The protagonist of this short novel is questioned, Cécile, a spoiled young woman who, attached to her father as if by a team, decides, out of boredom as a rich, toxic and whimsical girl, to influence her widowed father's relationship with Anne and Elsa, the first that she was a friend of her late mother, and the second that she was her father's lover, a bon vivant who is already beginning to get older and whose personality represents those rich people who, tired of so much ease in life, play with people. These unsympathetic and half-empty characters begin a tricky career of twisted love, and the daughter's relationship with her father has its hints of oedipal conflict.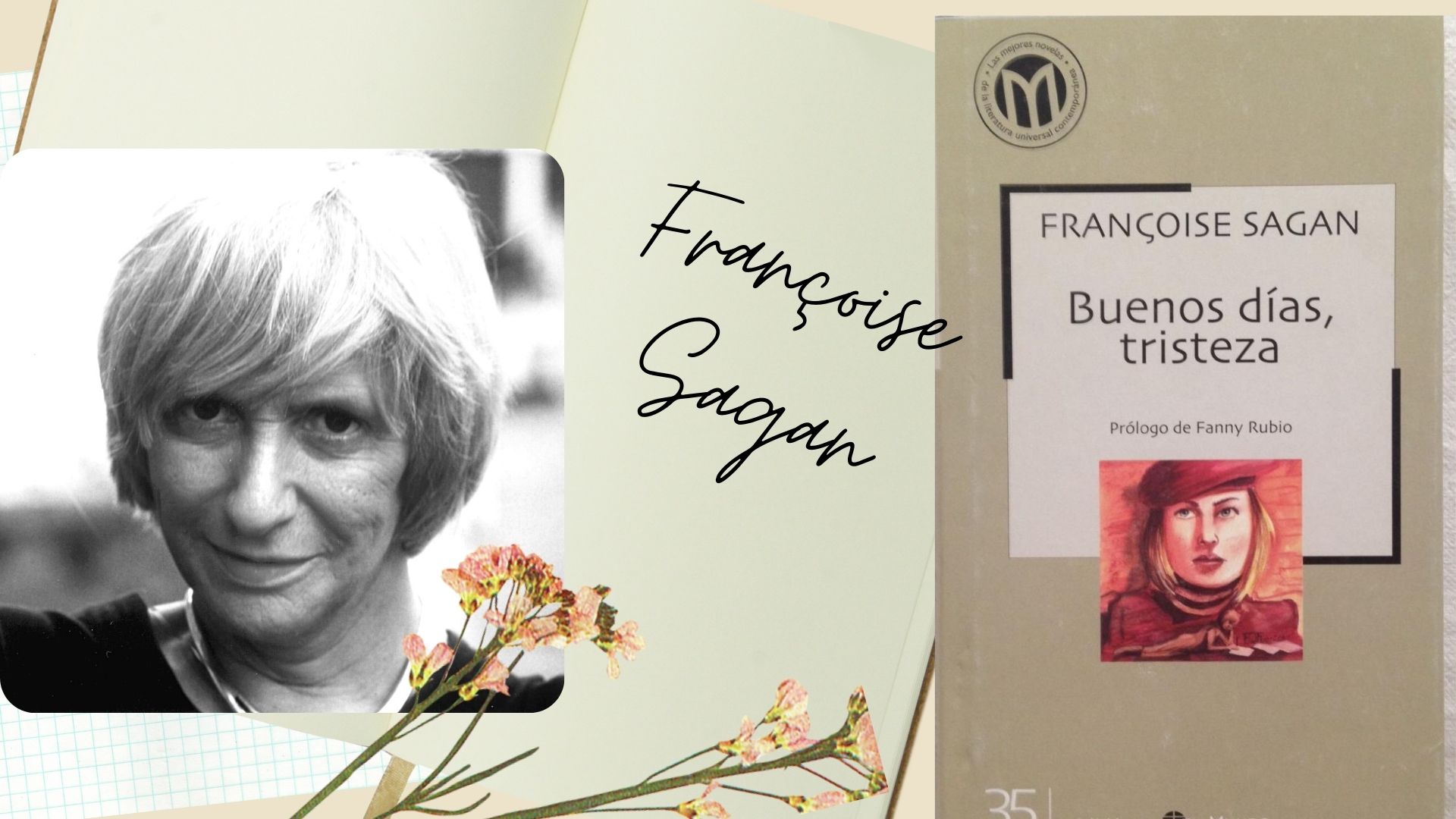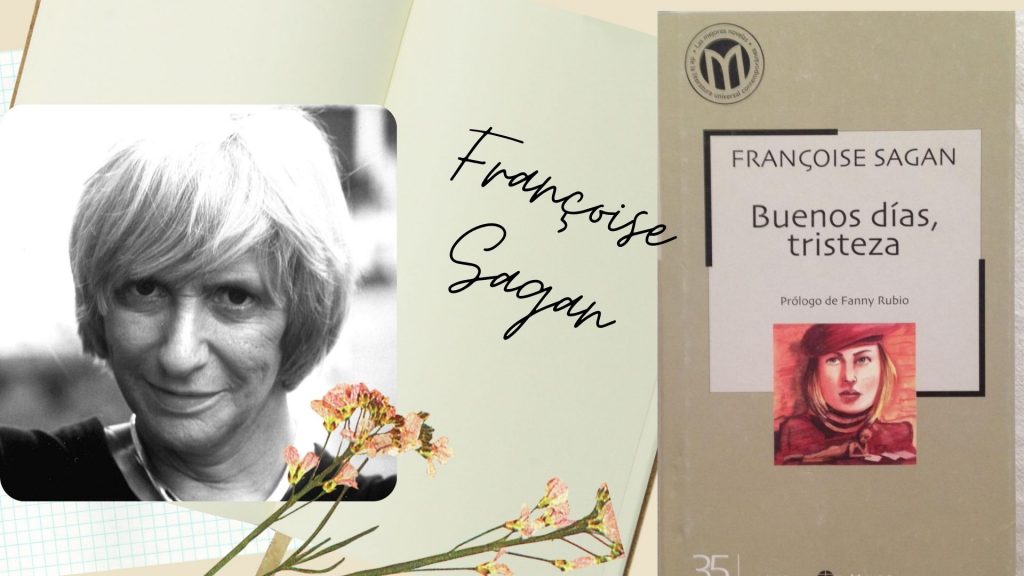 Cécile falls into an unhealthy loop with her crush Cyril, whom she does not hesitate to use for her traps with Elsa, her father's ex-lover, in order to break his relationship with Anne in a kind of half-conscious game.
At times I saw in Cécile a soft, immature and half-empty version of the Marquise de Merteuil, —a character in the novel by Pierre Choderlos de Laclos Dangerous friendships-the one that put together its gruesome scenes in order to get away with it and place people as it pleased as if they were chess pieces, but, as we say in Cuba, he fucked his ass with the doorbecause as the title of the novel announces, consciousness —turned into sadness by frustration— will manifest itself as a result of a blow, the result of their actions, and the rest of the story you, reader, have to invent after of the end point.
The novel reflects the superficiality of the context that it describes so well, that it welcomes it as a style, plot, characterizes the characters and is still in the denouement. It is a criticism of superficiality, and as a performance, may leave you thinking you've read a minor and rather overrated little work, but as I said, it's a novel as a book. performance.
Fanny Rubio describes her in the words of the book as a precedent of erotic literature, and it is true, the scenes are sensual and even the reluctance has that I don't know quoi sensual and elegant.
It was a short read, 126 pages, and not at all intricate. It is one of those books that you can read "to refresh yourself".
a sweet death, by Claude Tardat
a sweet death by Claude Tardat is a bittersweet novel, yes, barely 142 pages long, about an obese young woman who compulsively eats sweets, in an act of self-destructive rebellion against a diplomatic father and a beautiful, elegant and thin mother who censures her for her insane appearance and he has no time for her (or for the daughter's frustration that she represents).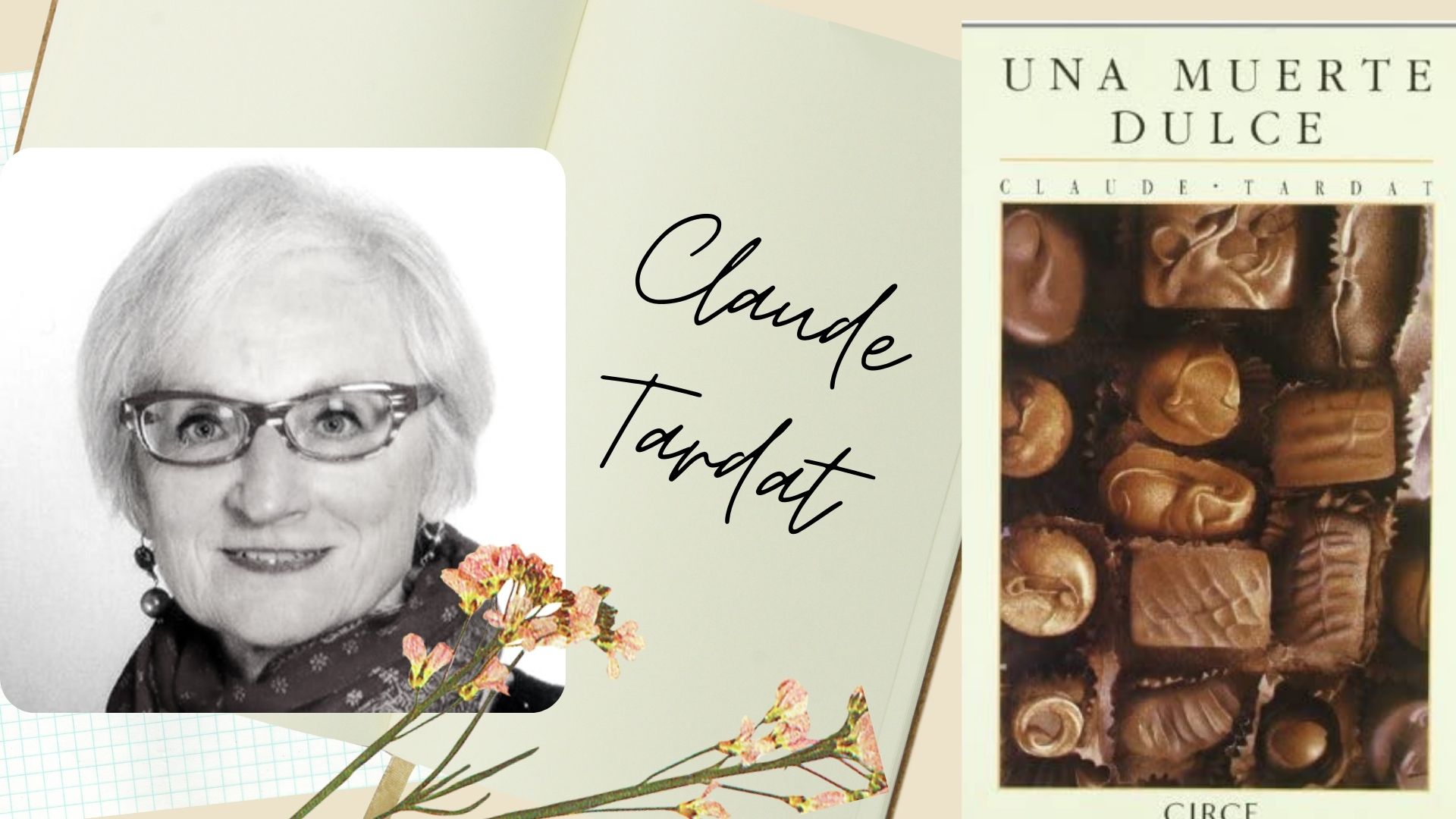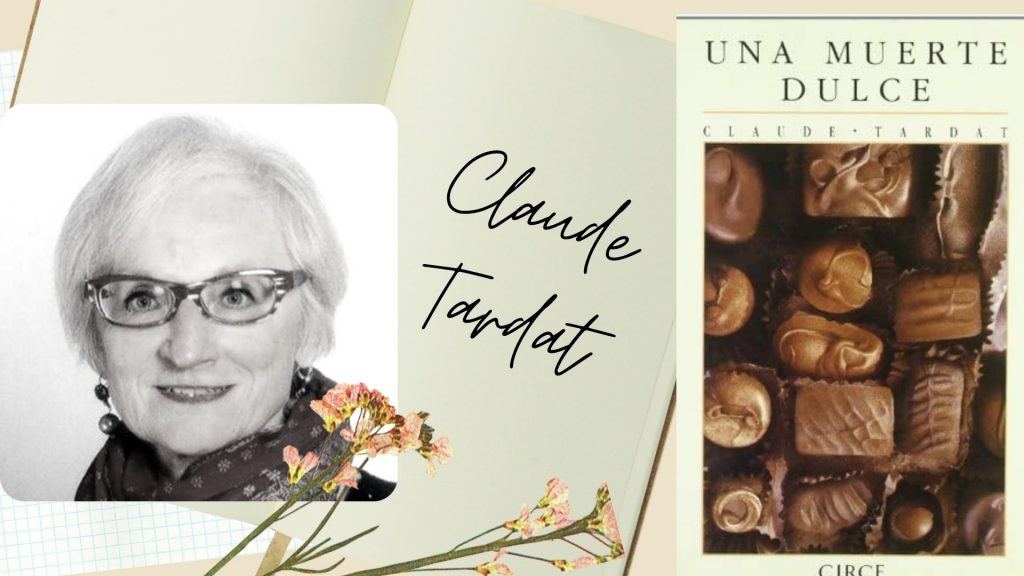 Often the protagonist and narrator releases semi-suicidal texts such as: "Will a year be enough for it to not fit into a coffin of normal size?"seeing another fatter woman feels jealous of the adipose achievement of the other, and in his moments of self-study he diagnoses: "I'm still not filled with enough horror".
Married to sugar and willing to look like the stamp of laziness concludes: "It is certain that I will break my health. But I will strengthen my monstrosity. This is what my reward will be based on."
Curiously, she finds a romantic interest in a classmate and she intends to disgust him in order not to be torn from her tranquility cushioned in her love handles and fat bulges: «Produce disgust to him, to the point that my phrases disgust him. If I speak to him, it will be with my mouth full.
The narrative tempo reminds me of the Japanese form, with many contemplative details from intimacy with respect to the person himself, towards others and towards objects.
The protagonist converts her differences with a large thin majority into a kind of banner of dissent towards the aesthetic codes of the aristocracy to which she belongs, and towards the intellectual environments in which she does not fit either.
His bodily negligence —following me as a reader to a precept of Yukio Mishima regarding adipose tissue— is also the cause of his complexes that turn into contempt towards the figure and the attitude of others and opposed to his own: "The body that has to be molded, according to the old recovered canons of beauty (…) The façade body, the illusion body…".
The poetic flight that he reaches is really beautiful, even when he talks about such mundane matters that a less elevated language could reflect more crudely, but you also have to understand the character's high cultural level.
The story is a walk through the writings of a mind traumatized by parental detachment, the attachment to the figure of the maid and nanny that is evoked in the myths, stories and superstitions of a foreign culture, and by the past presence of a man whom she calls "El Español", whose affections were ambiguous for me and whose memory endures. She rejects the love of the student who so insists on seeing her again, she places herself in the role of "The Beast" in front of the beauty of this young man who seeks to understand why so much abandonment.
I think that Tardat has made a novel a bit like Marguerite Duras in which the unsaid things have a transcendental weight.
The ending was strange to me. The title alludes to one of the three flavors that exist in the Arab tea ritual, since one of its tastings, the last one, is the smooth as death, and here, at the end of the book, in the third stage of her life, as in an Arab tea tasting, she proposes: "Death has to be smooth as sugar».
Here is a case of death from swallowing too much a fictitious sweetness that will never replace the real one that has been lost and underestimated.
I hope that you like these "French veneer" novels and that they are of good use, and that you do not get discouraged with so much existentialism, which, in the end, always helps to understand and understand each other better.
Let us continue to celebrate art and culture, today in France, and every day in all countries, because we are, although it may not seem so at times, citizens of the world.