A heavily armed young woman murdered three students and three adults at a private Christian school in Nashville, Tennessee, and was ultimately killed by police, authorities said Monday afternoon.
The police said that due to the weapons she was carrying, two automatic rifles and several pistols, and the skill with which she used them, she could be a police officer at the beginning of her career. But hours later the authorities confirmed that she had no criminal record, nor had she been a member of law enforcement.
The young woman entered the Covenant School through a side door and fired multiple shots on the first and second floors before she was fatally shot by police, authorities said. The first call about the shooting came at 10:13 a.m.; the young woman was killed at 10:27 a.m.
Police later released her name: Audrei Hale, a former student at that same school.
This incident is the 19th shooting at a school or university so far this year in which at least one person was injured, according to a CNN tally. With six victims, the attack on Monday is the deadliest school shooting since the massacre in Uvalde, Texas, last May, which left 21 dead, CNN recalled.
The Covenant School is a private Christian school founded in 2001 as a ministry of the Covenant Presbyterian Church. Teaches preschool through sixth grade, according to your website. On a typical day it has 209 students and 40 to 50 staff members, Drake said.
The shooting garnered a massive response from police and firefighters. Worried families flocked to the school to wait for news about their loved ones.
Avery Myrick, whose mother is a teacher at the school, told local broadcaster WSMV that she sent him a text saying she was hiding in a closet and that he could hear gunshots throughout the school. She later spoke to her mother on the phone and learned that she was safe.
"Just getting that initial phone call that he was okay obviously brings a lot of relief, but you're still hurting for the people who may not get that call," he said.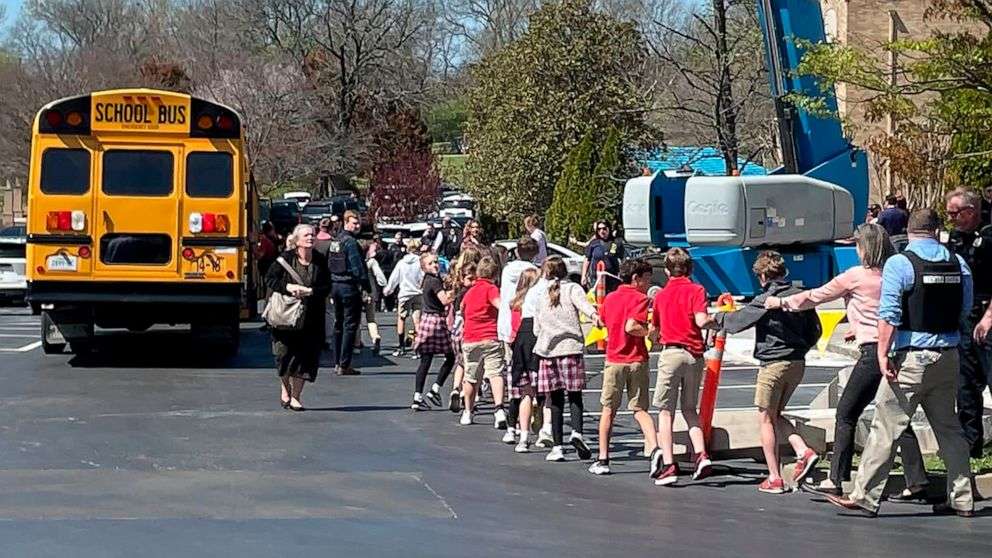 Jozen Reodica, who works at the Shearwater Health clinic across from the school, took video of police escorting students out of the building. In the video, the children are holding hands and walking single file down the street.
He told CNN that he realized something was wrong when he saw several police cars arrive on the scene.
"They (the police) started to close the streets. It all happened very fast. I saw a policeman run towards the school and then, after a few minutes, the children were already leaving," Reodica said.
Nashville Mayor John Cooper offered his condolences in a statement. "On one tragic morning, Nashville joined the feared and long list of communities that experienced a school shooting. My heart goes out to the families of the victims. Our entire city is with you. As facts continue to emerge, I am grateful to our first responders and medical professionals," he said.
President Joe Biden told a news conference that the shooting was "sick" and "heartbreaking" and urged Congress to take more action on gun safety legislation.
White House spokeswoman Karine Jean-Pierre also called on lawmakers to pass laws addressing gun safety.
"How many more children have to be killed before Republicans in Congress step up and act to pass an assault weapons ban, close loopholes in our background check system, or mandate safe gun storage? We have to do something," she said.