She and she kissed inside the sea, surrounded by a world of human affection, and consecrated in the Spirit that makes them brave and beautiful. They shared vows outdoors. They decided to marry publicly on the margins of a beach pregnant with meanings: width, movement, expansion, depth, life.
A mystical sun broke out of the storm, it became brief and intense, it gladly received the offering of these two women who chose to clothe with their light the responsibility of love in which they consecrate themselves.
They decided to get married, too, in the political and religious epicenter that the historical time of their country entails, tense and redemptive at the same time. Time for ruptures and awakenings of certain consciences of common good and rights. Time without clear signs of calm, straight and safe paths. A time when the audacity to love like this is an act that combines faith and politics.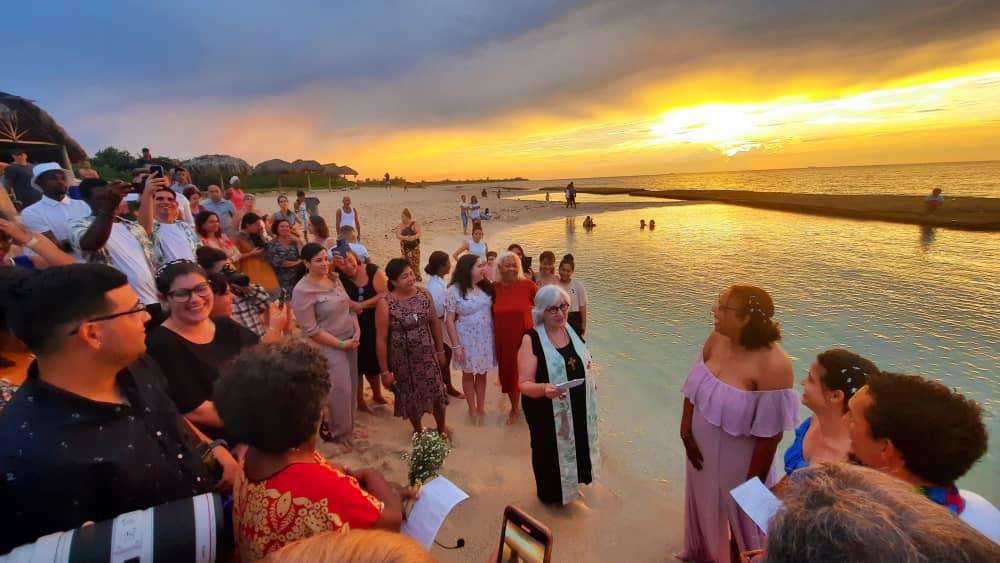 Two Christian women, activists in various fields, exercised the right to celebrate their love, which is also to celebrate the fight for equality and legal recognition of diversity; struggle of so long and of so many people. Two women against those norms, molds, attitudes and commonplaces that constrain human fulfillment.
The sea, friendship, the liberating project of Jesus of Nazareth, arrogance and poetry, sculpted the mystique of those most beautiful hours; sort of summit where both reached after a prophetic path (denounce and announcement), which blesses the unique love that they have chosen to recreate between and from them.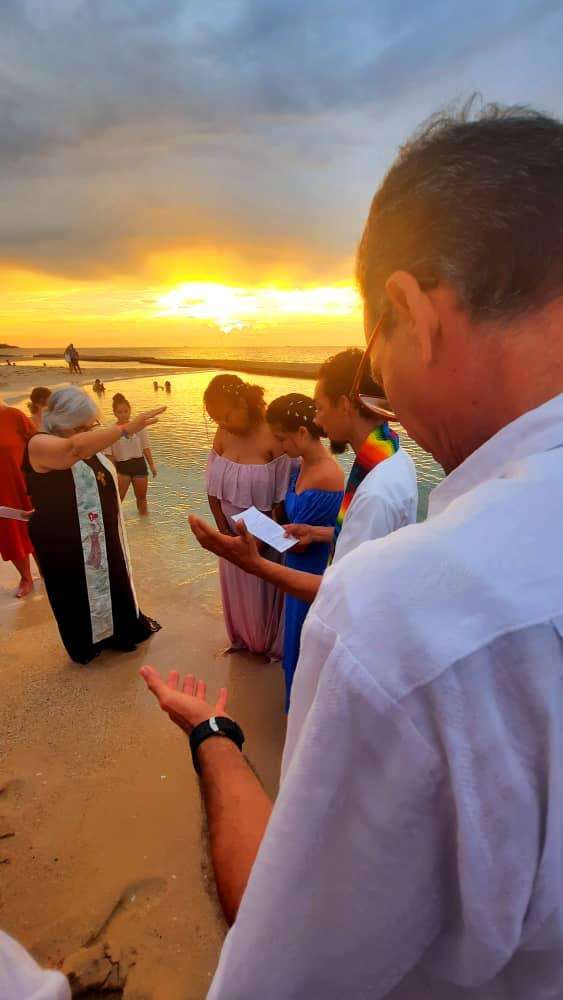 After the approval of the new Family Code, a beautiful endorsement of the Cuban people to justice, images of different ceremonies have appeared where the union of two people of the same sex is consecrated legally (also politically, ethically and spiritually). Cuba grows in its spirit of freedom and dignity on each of those occasions; even more so, when the people directly involved are clearly aware of the polysemy of this act of union, as Izett and Glenda are.
She and she understand that those hugs with the sea breeze and with the admiration of a lot of people, those intense hours when they said to each other, "finally", "here we are", have stories, not always happy ones; they have pain, not always overcome; they have daring; not without uncertainties; they have certainties, not always understood; it has internal conflicts, not always assumed, they have a love with their feet on the ground and with the soul in their historical time. The love of assuming a responsibility that transcends them.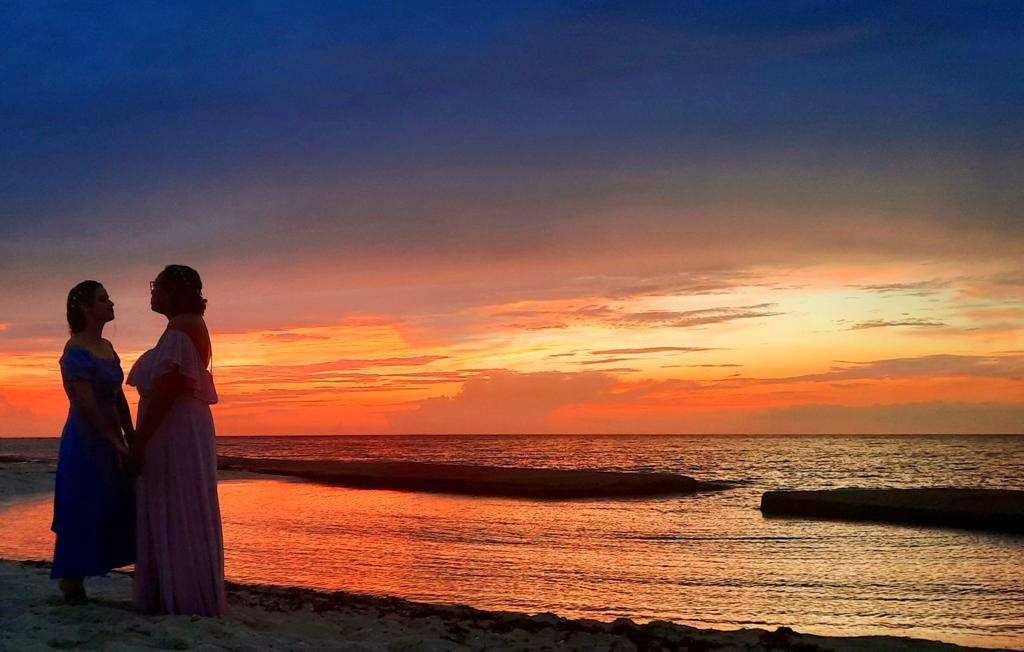 Claiming this right is not a fairy tale happy ending. There are things to do, battles to give, souls to win, consciences to remove, sustainability for those rights to build. The law is a big step, but it is not all the way possible in terms of equality. The walls of conservatism are still up and strong and strong; with its most horrendous expression in the femicides that lacerate us. Also with groups that allude to a God who punishes, reduces and subdues the dissimilar expressions of the grace and mercy of that other liberating God.
That May afternoon by the sea, the dogmas about the body, affections and marriage were challenged. Two women sang, without consideration, guards or dissembling, a soft song of freedom. That afternoon conviction smiled; the small great victory made the joy for justice beat.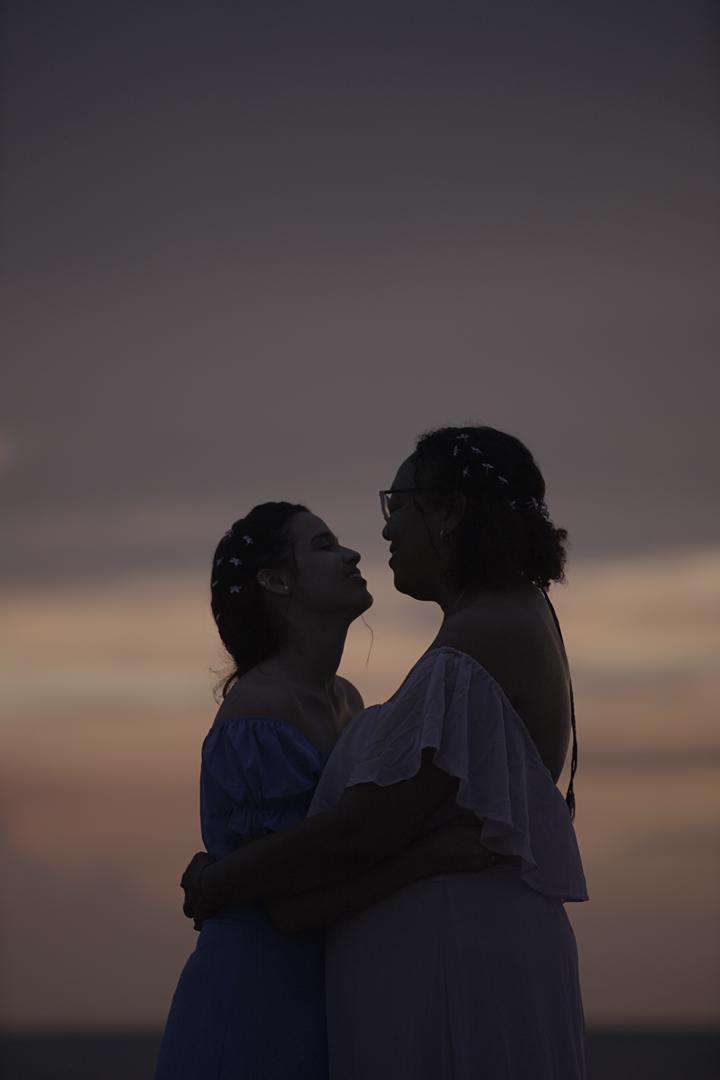 The fatuous rituals, the fake flowers, the suffocating ornaments, the packaged words, the stridency of consumption, the cheesy music of entrenched loves were also challenged. And it is that the adjustment to the rights becomes more solid when it is accompanied by a new aesthetic, delicate and precise.
Two beautiful women, soberly dressed, laughed, danced, ate with the ease of those who are preparing for a new birth, fully consciously. Birth as a synonym of beginning, which, according to the Presbyterian Pastor, Dora Ester, in the blessing that she offered to Izett and Glenda, is of a long and difficult path alternative to paralyzing insecurity, anxiety and anguish.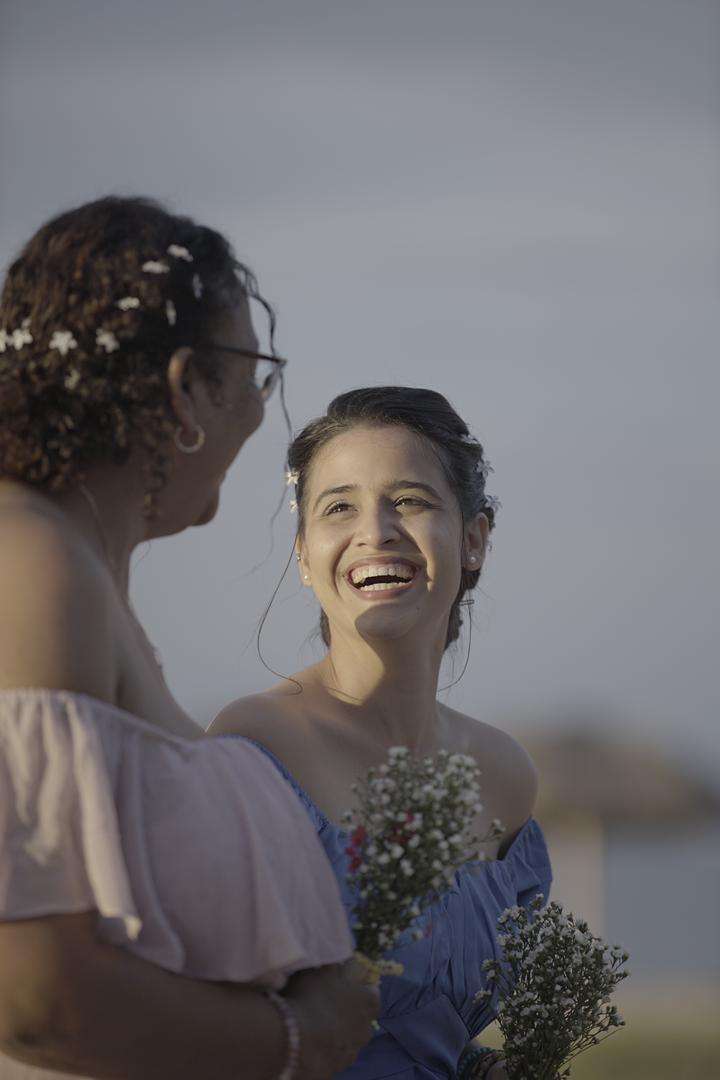 The path of getting up and walking, of returning to the place of beginnings, as a human, personal and community project. Beginning blessed by the God who accompanies the courage of those two daughters who break the rusty padlocks of mediocrity and nonsense, to make way for the free Spirit of the God in whom they believe, the one who, more than anything, is Love; as passionately affirmed by Pastor Dora Ester.
And of course, love is a political attitude and faith, an affection committed to the possibility of a social order that dignifies, that elevates the human condition to its infinity. To love, in your intimate feelings, is to love your neighbor who suffers, who hides; to those who let fall on their backs the weight of intolerance, of exclusive judgments, of fear for a full life; one who is overwhelmed by freedom and the responsible consequences that this entails.
These two women defend the right to love, with their voices on the air. In this act, they also love those who, beyond their choice of life, believe, cultivate, promote, establish their freedom in the freedom of their neighbor. They are part of that route among those who, by redeeming themselves, redeem. Blessed freedom, dear sisters, that of raising your kisses in the sun of that moral world that is justice.