In early November of each year, Mexico celebrates the Day of the Dead to remember loved ones who are no longer here and celebrate their memory by welcoming their spirits into the homes of relatives.
The Day of the Dead has its roots in both Aztec and Spanish beliefs and customs. When the Spanish invaded Mexico in the early 16th century, Aztec practices and beliefs were combined with Catholic ones to create their own customs.
The Day of the Dead is a mixture of the Aztec festival dedicated to the goddess Mictecacihuatl, the Lady of the Dead, combined with the Catholic influence.
For the Nahuatl culture, death was not an end, but a kind of embarkation. Upon death, a person made the journey of the soul to Chicunamictlán or the underworld. After a journey of nine levels and four years, the soul would finally be delivered to Mictlan, its final resting place.
While some of these customs differ from region to region, many common practices are shared. Since the event takes place over the course of two days, November 1 and 2, the spirits of deceased children are welcomed on the first day, followed by those of adults on the second day. Their spirits are believed to return, so their graves are decorated with flowers and their favorite foods to celebrate.
Skulls are synonymous with the Day of the Dead, since they are considered one of the most popular symbols of the celebration. They are usually brightly colored, often made of sugar, and represent the cyclical nature of life.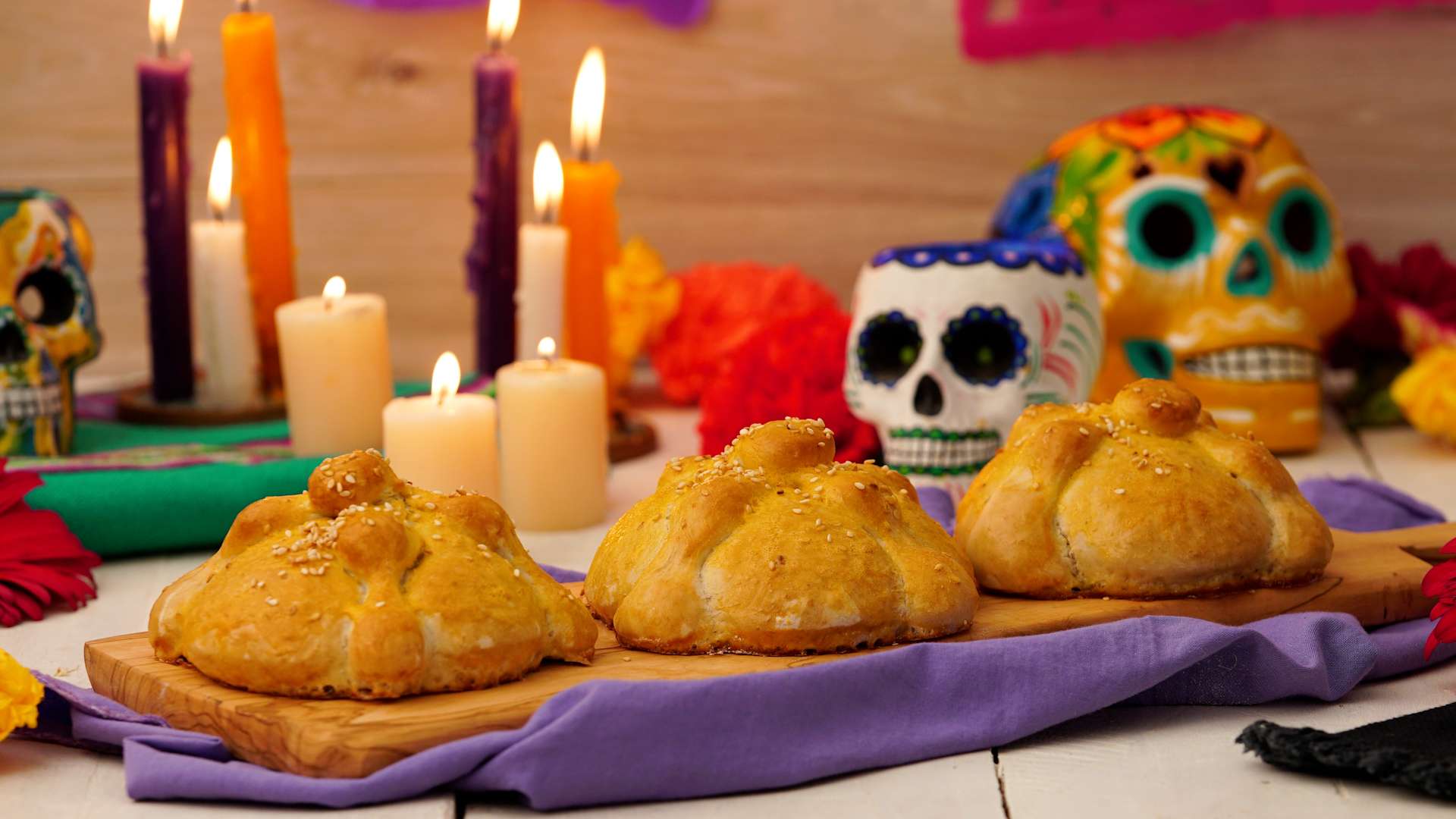 The Pan de Muerto is a popular sweet baked during the previous days. It is shaped like crossed bones on top of each individual loaf. The bread is not only enjoyed with consumption, but is also used as an offering to reinforce the belief that life is sweet and death is not to be feared.