Shortly before six in the morning of last Friday, April 15, Iván Escalona Sánchez was already up, something that is not unusual for him, since he usually has to get up early, get on the truck, load and devour kilometers on the road. But the routine that day would be different…
Instead of getting on the truck, Iván took his car to cover more than 250 miles between Houston and Arlington, in Texas. Without wasting much time, before the sun rose, this 30-year-old from Holguín headed north on Interstate 45, with the sole objective of arriving unhurriedly at the weigh-in prior to the most important fight that a Cuban boxer has faced in a long time. weather.
Iván arrived in the United States in June 2015 and began working as a mover, in construction or "whatever came up", until in 2017 he entered the trucking business. In Cuba, he had studied computer science, but in reality, none of these things fascinates him as much as sports.
As a child, he tells us, he practiced taekwondo and was good, but he began to suffer from severe headaches and his mother did not let him fight anymore. "Then I got into baseball and soccer, which I am terrible at. I only played in the neighborhood because I had a glove and a ball, "he recalls with a laugh in a call this Monday morning, 72 hours after his journey to Dallas.
Back in the truck and on the highway, Iván cannot hide his emotion at what he has experienced over the weekend. "It was a unique experience," he recounts about the duel between Errol Spence Jr. and the Cuban Yordenis Ugás, in which the northerner achieved victory and the unification of the titles of the International Boxing Federation (IBF), the World Council (WBC ) and the World Association (WBA).
A Cuban had never fought for three crowns on the same card, so Iván is aware that he witnessed a historic show. "It was a great boxing event. In that sports complex where Globe Life Field, the home of the Texas Rangers in MLB, and AT&T Park, the home of the Dallas Cowboys in American football, impress, we live a tremendous atmosphere between fans from different places.
"We Cubans drew a lot of attention, because we all went with pullovers and flags of our country, so that it was reflected that we are part of Team Ugás. People came to ask us for photos and to congratulate us for having one of the stars on the billboard," says Iván, who was in the front row long before the first hit.
"We spent most of the time in the hotel where the main protagonists, the media and boxing magnates in general were staying. There the movement was crazy and everything multiplied when someone of weight arrived. For example, David Morell appeared in the room, who I believe will be the face of Cuban professional boxing in the near future. When the press saw him, they immediately went upstairs to interview him and obtain his statements," says the young man from Holguin, whose position was so privileged that he went to Ugás's own room.
"All of us Cubans who were there signed a flag to give it to him, and he gave the green light for us to go up to his room. That gesture has no comparison, and more when there were only a few hours left of the fight. At that point, boxers are usually cranky after the strain and strain of dropping pounds and making weight. Despite these questions, Ugás received us, took the flag, signed it and gave it back to us, because he had not realized that it was a gift from us to him", explains Iván.
"Later he thanked us for the present, for the support and took photos with us. With me personally, she had another gesture the day before. When she came out of the weigh-in, she saw me and went to greet me directly in the middle of the crowd. I am nobody, just a fan of boxing and Cuban fighters, so he didn't have to go shake my hand, but he did, showing the type of person he is. "
The fight
Iván Escalona Sánchez, when he was in Cuba, got up at dawn to watch the Olympics. He followed boxing and had as references Yan Barthelemy, Yuriorkis Gamboa, Guillermo Rigoundeaux, Robeisy Ramírez or Yasniel Toledo. "I have very good memories with all of them," he says.
However, Iván did not become a self-confessed fan of the sport of fists until he met another exponent of the Cuban school, Erislandy Lara, in the United States.
"Three days after arriving here, on Father's Day, some relatives invited me to share and there was Erislandy Lara. I met him and there was tremendous chemistry between us. I looked for his fights, I began to follow his career and I became a great fan of his and of boxing in general", recounts Iván, who projected all that passion and emotion on social networks.
Little by little, he began to work as a content promoter and moderator on various platforms and Facebook pages specialized in the coverage of Cuban boxing. He then took everything to the next level and began attending various cards to witness high caliber matches live.
Following that formula, Iván arrived in Dallas and AT&T Park on Saturday night, where Errol Spence Jr. and Yordenis Ugás crossed gloves. According to his vision, the fight met expectations, especially due to the stellar return of Spence, who proved to be fully recovered from the injuries caused by his violent traffic accident in 2020 and the subsequent eye operation he underwent last year. for a retinal detachment before the fight agreed with Manny Pacquiao.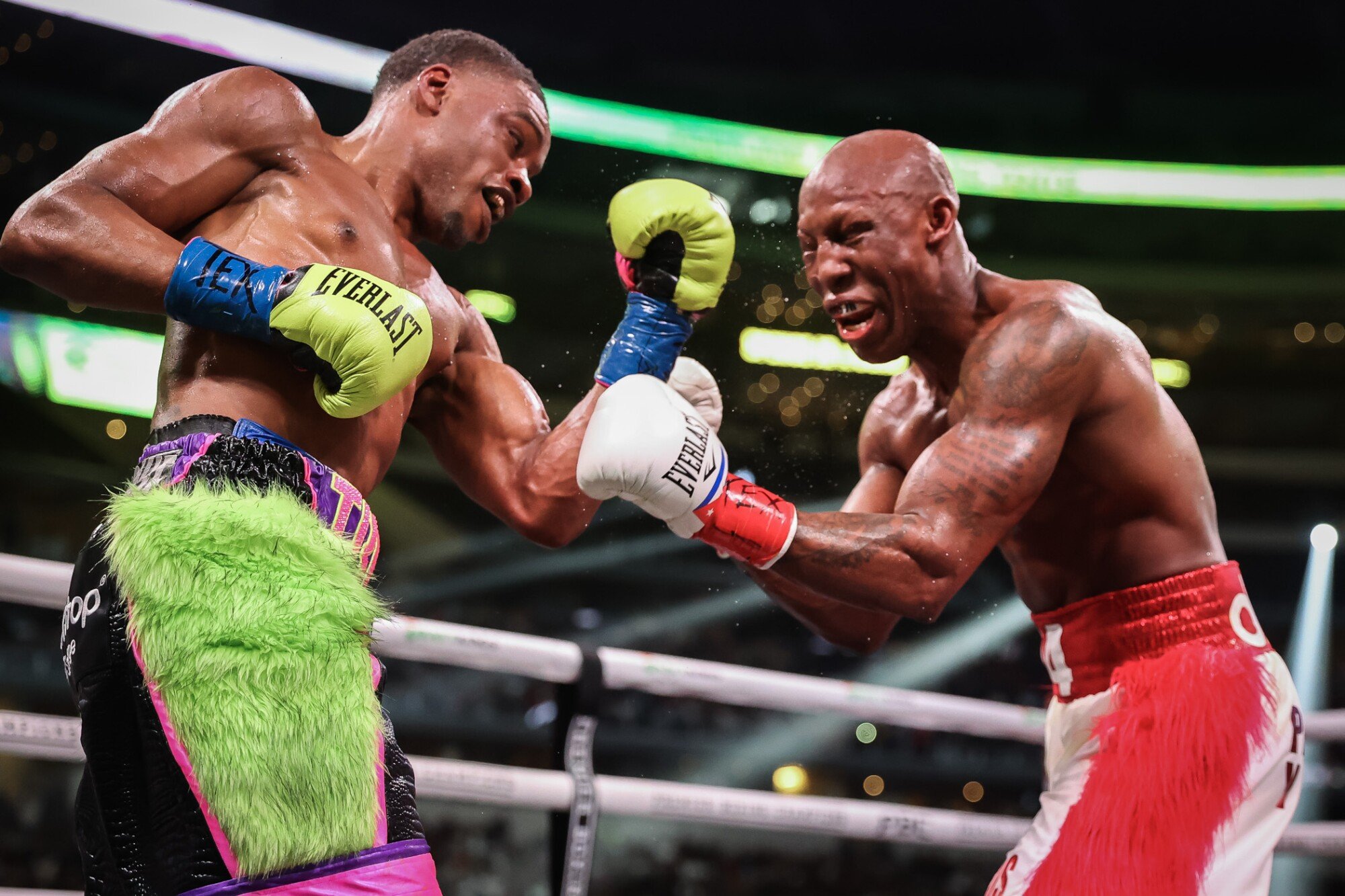 "From the first moment I saw Spence superior, confirming that he is the best fighter at 147 pounds. In the first rounds he was all calm, with Ugás separated and working in the long distance, but later he got into the short distance and changed the course of the fight. Before the fight I had commented in several spaces that what would allow Ugás to increase his chances and be competitive all night was the jab, that quick blow to maintain or measure the distance and attack later, but Ugás never used his jab " Ivan assures.
Actually, the Cuban fighter had few opportunities against Spence, who landed 78 punches per round, well above the average (56) in welterweights. Ugás, for his part, finished with an average of 54 punches per round, but that volume was insufficient.
Only at the height of the sixth round, he punished the American, although in reality there were no marked possibilities to finish him off. "When Spence lost his mouthguard, Ugas seized the moment and threw him into the ropes, but I don't think that would have been decisive in his favor. It wasn't going to happen from there because Errol was in perfect condition", says Iván.
Afterwards, the northerner came out more aggressive and landed a blow to Ugás' eye that marked the fate of the fight. "From then on, things got complicated. Ugás stayed fighting in the short distance unnecessarily, because he wasn't throwing anything, he was just making the rival bigger. He didn't work with his jab or his body, two of his best weapons. Every time Spence shot cross he was right in the eye of Ugas. I think they should have stopped the actions from the seventh or eighth round, because it was putting his health at risk.
"What is clear to me after this demonstration is that Errol Spence Jr. is ready to face Terence Crawford for the absolute reign of the division. Crawford is an animal, he swept at 135 and 140 pounds, but at 147 Spence has had better results and it's good to see he's back. Personally, if he faced Crawford I would go support him."
The Hangover
On Sunday, April 17, around nine in the morning, Iván Escalona Sánchez undertook the trip back home. Along the same Interstate 45, but heading south, the man from Holguín left Dallas behind almost without sleeping, because he spent the whole night waiting for Yordenis Ugás to return to the hotel, who in the end did not appear.
After the fight, an orbital fracture of the boxer from Santiago was confirmed, who spent many hours in the hospital. Even at almost four in the morning they had already discharged him, but he had to be hospitalized again because he was vomiting.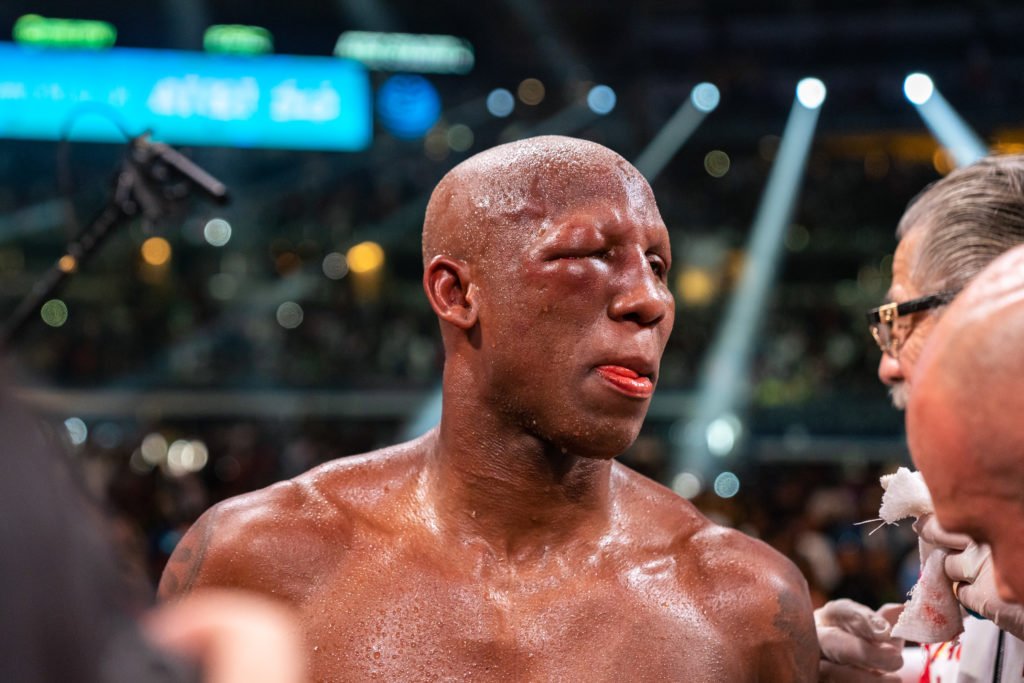 "We waited at the hotel with his family and friends, including the wife of Aroldis Chapman, one of his main supporters. We all felt that we should stay there and show our support for her in this difficult moment, because we believe that she played his part in the fight; he deserved the recognition, "says Iván, who has not lost any sleep over the defeat.
"I must confess that I was afraid that Ugás would lose, for the simple fact that they were going to discredit him due to non-sporting issues such as his political positions against the Cuban government or things like that, but fortunately the majority support and respect of your audience, no matter how they think or what position they espouse. Beyond politics, beyond whether he won or lost, I value his progression and determination », he adds.
Certainly, you don't have to think like Ugás, you don't have to agree with his political ideas to support him in a certain fight. In the end, he represents a motivation for children who want to be stars and champions, because he has not tired of showing us that if we set goals and don't give up, we can achieve great things.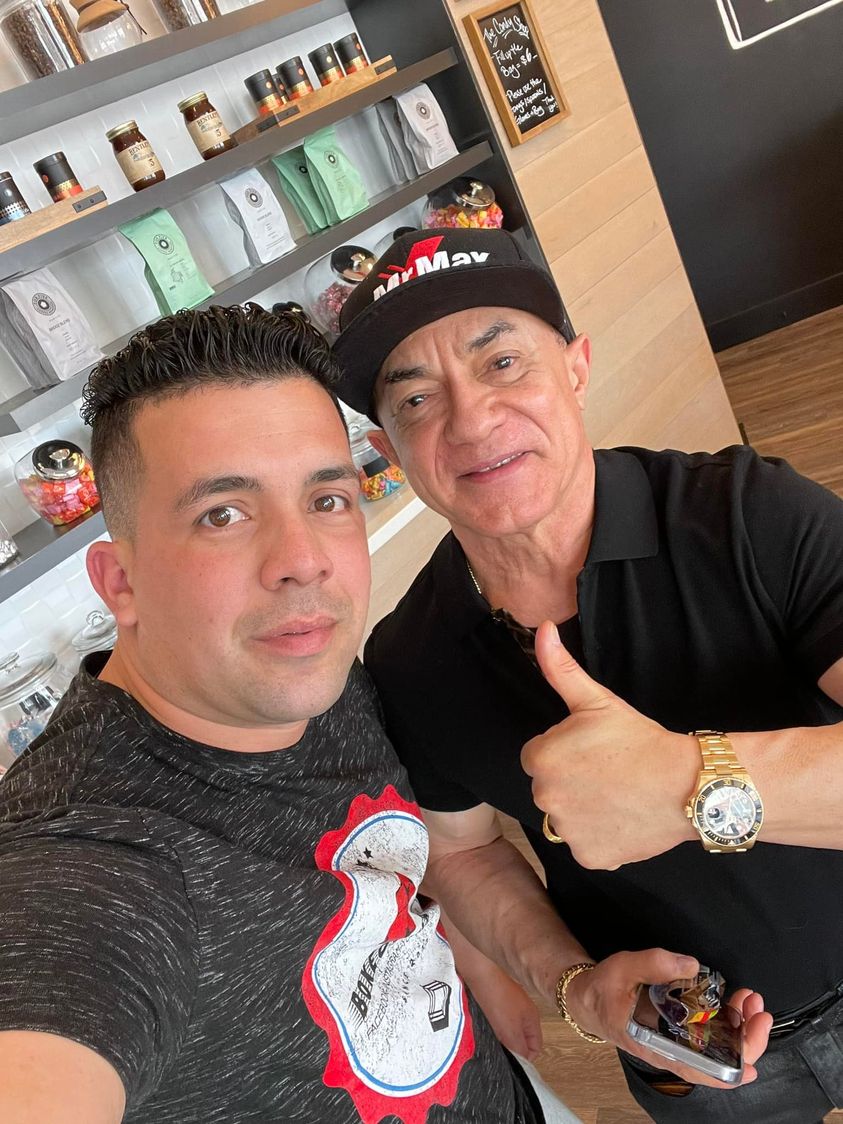 "A few years ago, when he was on the verge of retirement after defeats to Emmanuel Robles and Amir Imam, Aroldis Chapman helped him and he replied that he could not promise a championship, but he could promise him that he would train hard and be competitive. . Time has passed and Ugás has kept his word, even he was champion beating a legend like Pacquiao », specifies Iván.
"Now he has lost, but that is sport, win and lose. He fell to the best fighter at 147 pounds and was not humiliated, as others have been. I tell you, I am sad for the defeat, but at the same time I am happy for the fruits that his sacrifice has given him, for seeing that he has remained a great athlete and a great human being. Look, just a few days ago, on Showtime, he dared to ask for a minute of silence for the victims of the conflict between Russia and Ukraine, something that no one had ever done.
«Ugás has seen beyond sport. He has understood the business, he has grown as much for what he does in the ring as for what he does outside, for his defense of social causes, for his sensitivity as the father of an autistic child, for the love of his mother and for his ability to respect the criteria of all people, even if they have positions diametrically opposed to yours."