The tidal wave of information brought about by the death of Elizabeth II hardly allowed us to mourn the death of another monarch of whom we are subjects and which occurred three days later. Although with a shorter reign, that of Xavier I will remain in the records due to his high importance in the literary, abstract and concrete fields. In addition, after his death, the throne of that place called the Kingdom of Redonda has become vacant; as is known, notorious thanks to an ingenious variation of dimensions.
"It is funny that there is a territorial reality because in this way Redonda has two dimensions, the tangible, constituted by a real, existing territory and the other; the truly important one that is also the one that amuses me: the legendary and the literary and the phantasmagorical. That is enough for me", His Majesty Xavier I once replied to María José Solano, who published it in Zenda Libros.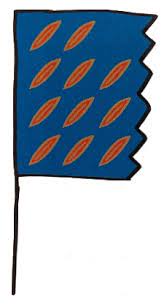 The flag of that kingdom was once designed by Javier Mariscal, whom I met, by the way, when he was at the Gibara Film Festival. So he didn't know about his significant contribution. It is a banner of bluish color like the Caribbean seas and on that surface lie eleven warheads that can also be seeds, eyes or tears, or who knows if papayas.
The means of transport there is the bicycle due to a proposal by Marc Newson; the palace was designed by Frank O. Gehry and is a building for everyone with multiple doors; the coin (by Alessandro Mendini) a circular assembly game, the motto: "Ride si sapis", that is: laugh if you know. In the words of the late monarch: "There is a lot at stake in this whole thing."
Xavier I is none other than the writer Javier Marías (1951-2022) who, as he recounted in 2006 for Sarah Fay, in an interview published by The Paris Reviewafter the publication of his books all the souls (1989) and black back of time (1997) received some form of communication from the writer Jhon Whyne-Tyson, then King John II in Redonda, with the purpose of, given the treatment and intensity given to the matter in these two books, to put him on notice that he was abdicating in his favor. .
In black back… had published a map of that "island not far from Cuba whose name comes from a church in Cadiz and which is only the superfluous territory or container of the imaginary." Right from the first paragraph, he raised things in this way: "I think I have never confused fiction with reality, although I have mixed them on more than one occasion like everyone else, not only writers but all those who have related something since our known time began, and in this known time no one has done anything other than tell and counter, or prepare and meditate his story, or plot it.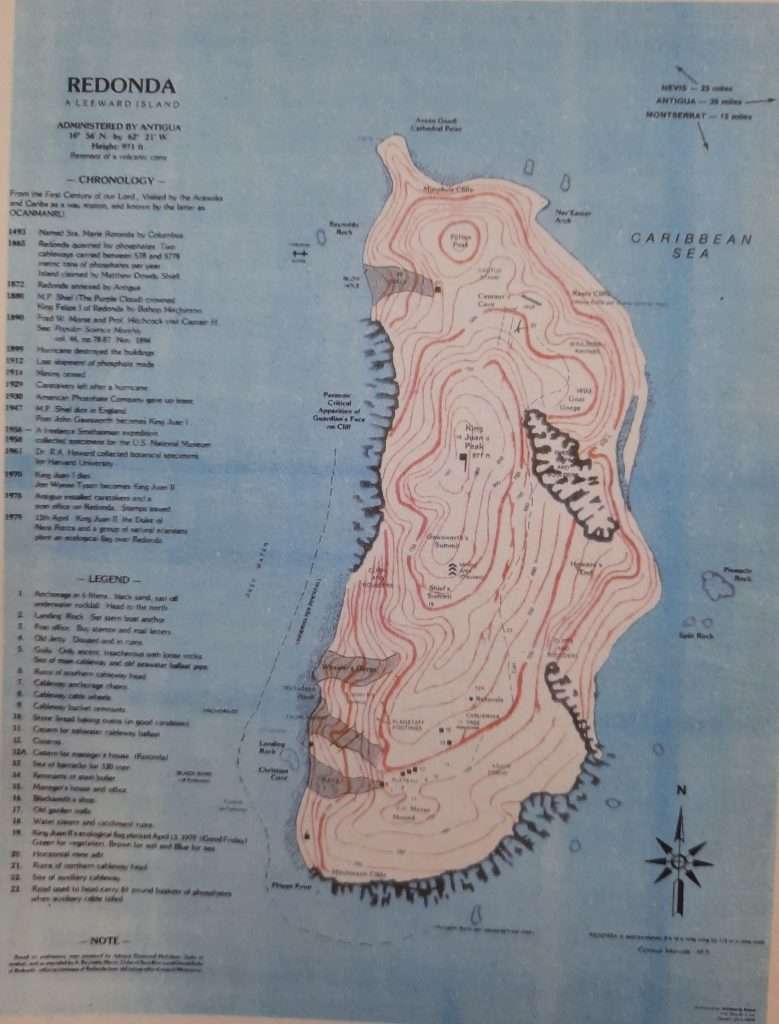 The history of Redonda began in 1880, when a banker of Irish origin settled on the island of Monserrate decided to reward his son Mathew Phipps Shiel, then fifteen years old and, in the long run, a germ writer perhaps of his own legend, with a islet to reign. And so he did, as is known, establishing his condition before the bishop of the Caribbean city in which he lived.
Thus began what would also be litigation, years later, when the set of islands passed into the hands of Great Britain, the Shiels demanded their ownership. Having seen the case by the British Crown, they then responded that, indeed, they reigned over that territory, but they could only do so while such a title "was empty of content".
Less than two square kilometers in area, the kingdom of Redonda would have domains over an island of the same name that integrates the Windward Islands, over which Antigua and Barbudas has jurisdiction. As for resources, I read that alumina phosphate is abundant due to the guano from the gannets that live there. It also had a community of approximately one hundred people, however, it remains uninhabited since World War II.
Marías said in an interview for The Paris Review having read that "Round was the equivalent of Transylvania in Europe, so it was appropriate for a literary legend."
Javier Marías, writer of powerful style and imagination, Nobel candidate on several occasions and weekly voice in the newspaper The country, was linked to this place that he never visited because he was not interested, and yet for his reign he had the accomplice participation of friends who came to hold annual votes to grant universal recognition, the Redonda Prize. By this means, as had been the tradition of his predecessors, the king granted ducats to personalities of various nationalities, some of whom were his friends and with whom he met some afternoon, others he only knew through the letters sent for this purpose.
"But, as I say, we live in a unique country and there came a time when the press here did not even make a small mention and at the end, not a note. Any. So one fine day I said to myself, 'there's no point in doing this so no one finds out,'" he said.
Some of the nobles of Redonda who are remembered now are the duchesses of Ontario (Alice Munro) and of Tigre, which must be the case of the Cuban Mirian Gómez, since her husband Guillermo Cabrera Infante was granted the dukedom of such since the early date of 1999. A parenthesis to remember that, on the maternal branch and according to Marías in black back of timehis roots are Cuban.
But, there are more dukes and not so many duchesses, although now I only name eight: the counts of Trémula (Almodovar), Megápolis (Coppola), Dandelion (Bradbury), The Island of Before (Eco), New Year's Eve (Villoro), Uprooting ( Bourdieau), Corsican and Royal Fencing Master (Pérez-Reverte) and Amarcord (Kundera).
Being Xavier I, Marías did not limit himself to the plane of the imagination. He created a publisher under the same name: Kingdom of Redonda, a literary bet that he maintained despite the disinterest of the specialized press, as he often lamented. He had the support of who legally would be his wife (and this seems to be another story), the Catalan Carmen López Mercader. It was just the two of them in the project to recover authors.
Marías did not see himself as a pure editor. She wrote it one day your column of The country, "I limit myself to recovering wonderful forgotten books and offering some new ones that in my opinion should be known in my language or in my country". By then (August 2008), the publishing house had about 16 published titles and the list, now, I think exceeds forty.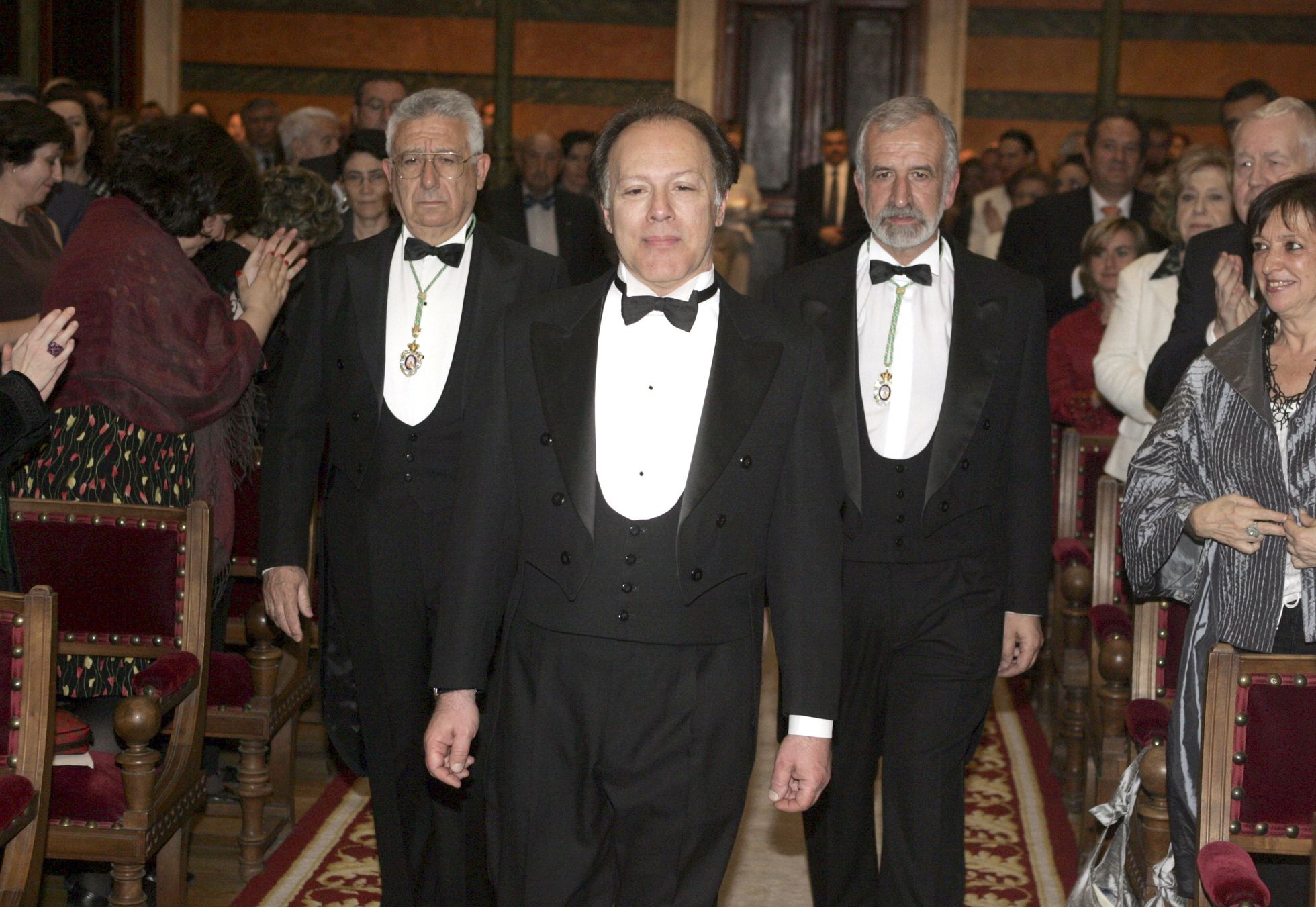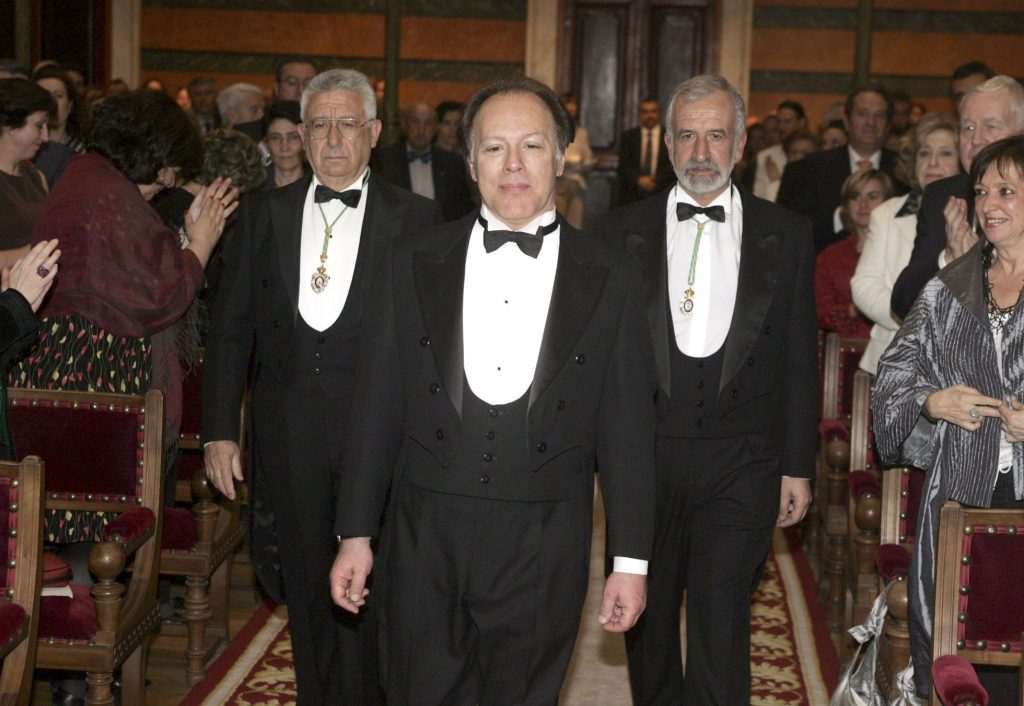 One must feel sad when someone who bothers us disappears (as happened with Marías in his role as columnist) and imagines the world in such a way that it completely disrupted it when he presented it to us. He leaves behind a mythological kingdom and dozens of books, among which is one of the most memorable beginnings of novels, in my opinion and from what I have read, as is the case with Tomorrow in the battle think of me.
Since the past 11, we know that this king Xavier I is no longer there, "the grumpy" Javier Marías who dominated a kingdom which "is inherited by irony and by letter and never by solemnity or blood".