Issac Delgado, the Chévere de la Salsa, will be in concert this Sunday, June 4, at 6:30 pm, at the Bar Salsa Río in Havana.
On the poster we leave you all the information so that you can book in advance and enjoy a matinee to the rhythm of salsa.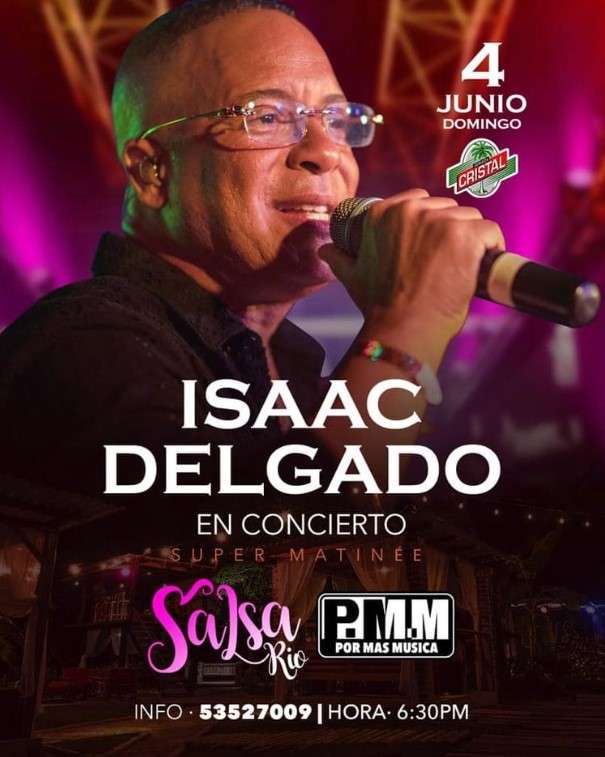 When: Sunday June 4, 6:30 pm
Where: Bar Salsa Rio. Calle 49 C between 26 and 28 A, Havana.
How much: Reservations at +5353527009.