As of May 31, the Netherlands will join the group of European states that do not receive gas supplies from Russia due to its refusal to make payments in rubles, as required by Moscow.
Both the energy company GasTerra, in which the Dutch state has a 50% shareholding, and the Russian state gas company Gazprom, reported on Monday about the suspension of supply scheduled to start on Tuesday, according to Reuters.
Denmark could be subject to a similar measure, the Danish energy company Orsted warned on Monday.
GasTerra, which buys and markets gas on behalf of the Netherlands, reported that it had contracted with other suppliers to purchase the 2 billion cubic meters of gas it initially expected to receive from Gazprom by October this year.
"We understand GasTerra's decision not to accept the payment terms unilaterally imposed by Gazprom. This decision will have no material consequences on the supply of gas to Dutch householdsDutch Energy Minister Rob Jetten wrote on Twitter.
After the start of the invasion of Ukraine in February, Russian President Vladimir Putin decided to demand that "unfriendly foreign countries" pay rubles for the gas that Moscow sells to them under threat of cutting off supplies.
In the case of the Netherlands, GasTerra said it had decided not to adopt the mechanism demanded by Moscow, which involved setting up accounts that would be paid in euros and then exchanged for rubles.
The company warned that this type of operation could violate the sanctions of the European Union against Russia and that, in addition, the payment scheme involved many financial and operational risks.
Gazprom, for its part, assured that the suspension of gas supply will continue until the payments do not meet the parameters required by Moscow.
Denmark could also see a cut in Russian gas supplies from Tuesday, the Danish energy company Orsted warned.
In a statement, the Danish company said that Gazprom continued to require it to make payments in rubles and that the deadline set for this is May 31.
"Gazprom continues to demand that Orsted pay for the gas supply in rubles. We have no legal obligation to do so under the contract and we have repeatedly informed Gazprom that we will not do so," he said.
Last April, Gazprom suspended gas supplies to Poland, Bulgaria and Finland for the same reasons.
Ruble payments benefit the Russian economy and would support its currency in a tough economic environment due to mounting international sanctions against it.
More EU sanctions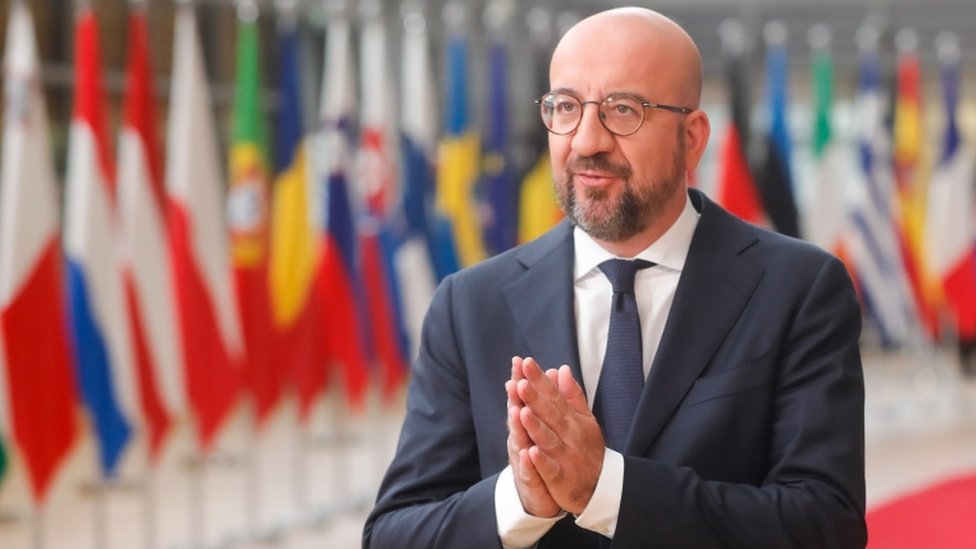 This Monday, the European Union announced an agreement to ban two-thirds of imports of Russian crude into the bloc.
Its about sixth package of sanctions approved against Moscow by the 27 member countries of this bloc.
As explained by the head of the European Council, Charles Michel, these measures will limit a "huge source of financing" for the Russian war machine.
He added that these measures will put "maximum pressure on Russia to end the war."
EU members spent hours arguing to resolve their differences over a ban on Russian oil imports, with Hungary as its main opponent.
The ban on imports of Russian oil was initially proposed by the European Commission.
But resistance, particularly from Hungary, stopped the problematic latest round of EU sanctions.
Other landlocked countries, such as Slovakia and the Czech Republic, have also asked for more time due to their dependence on Russian oil. Bulgaria, already cut off from Russian gas by Gazprom, had also sought exceptions.
---
Now you can receive notifications from BBC World. Download the new version of our app and activate it so you don't miss out on our best content.