Dealing with a small child at home, full time and in the midst of a strict confinement of almost a year… what a scenario. avoid the boredom under these conditions it becomes almost as complex as evading a global virus.
Faced with such a scenario, Gissel Hondal, a designer by profession, looked for a creative option to keep her daughter entertaining and, along the way, he found a viable alternative to develop a sustainable and enjoyable enterprise dedicated to the little ones at home: Dog Sato Art.
Books pop upmodels, dollhouses and even small furniture made from cardboard and paper, are some of the products that Gissel has made and designed since the arrival of the coronavirus to the country to, beyond the problems it has brought, put imagination and creativity to the test in times of crisis, a subsistence mechanism that Cubans have well incorporated.
Despite the inconveniences experienced during the pandemic, Gissel confesses: "If I can get something positive out of these years of confinement, it is that I really enjoyed my daughter, watching her grow, we spent hours playing, devising activities to help her development. At that time we had plenty of time to think and it was good to have our minds occupied with doing something nice for her."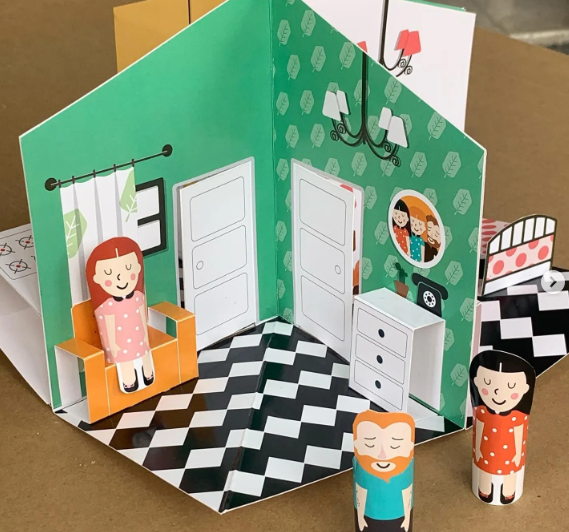 His daughter was the first filter and judge of the designs he was creating. "It was magical to see her reaction when I showed her any invention we made, that illusion led me to devise something more lasting. If it were not for the confinement, it is very likely that it would not exist sato dogat least not what it is today, like many other beautiful projects that I have seen come up in recent years.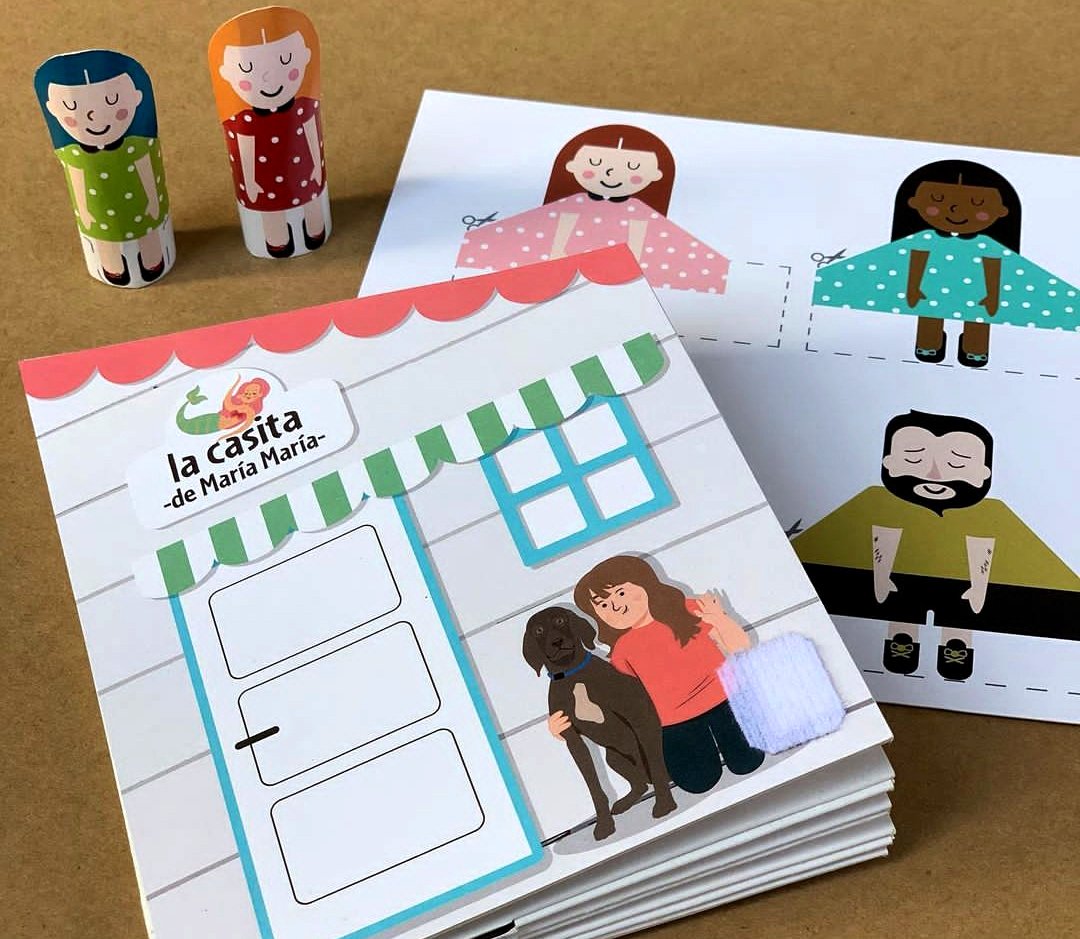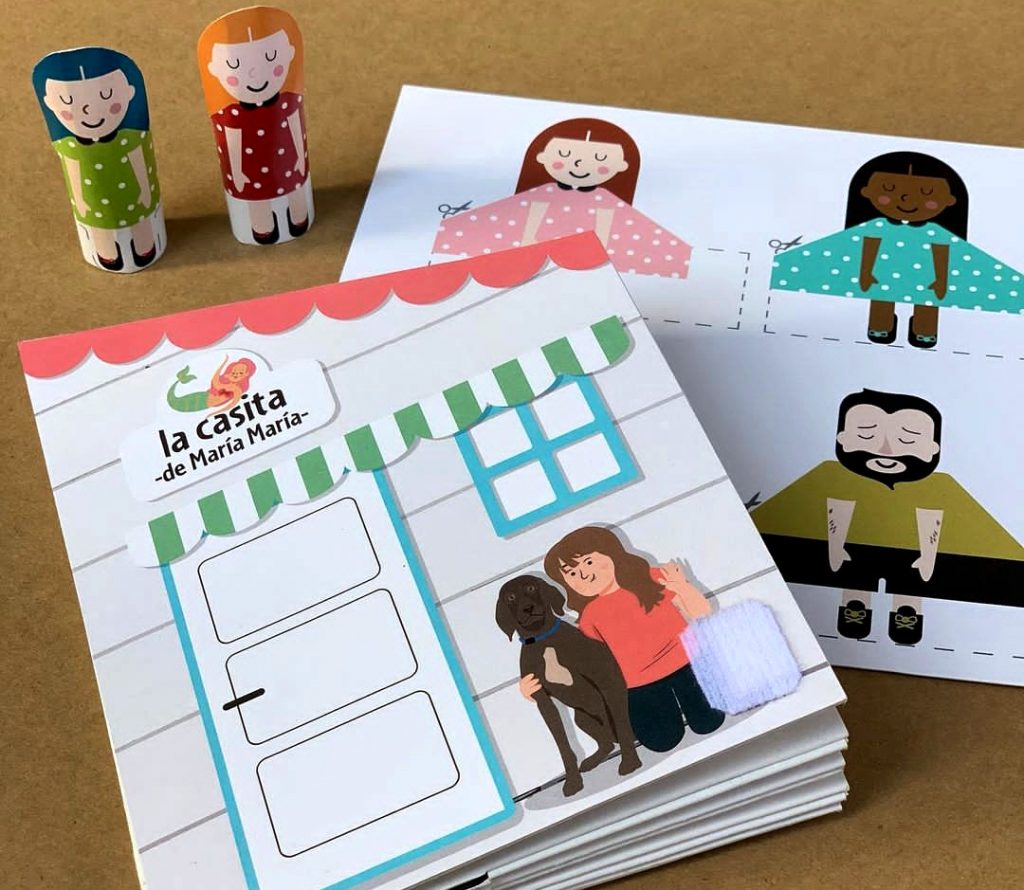 Regarding the peculiar name of her company, the designer and mother recalls that "it existed many years ago, long before the design project for children, it was still at ISDI and we wanted to name a small design group that we created among friends. We didn't stop throwing names in English and I said: 'no gentleman, it has to be something in Spanish and very Cuban, something like… Perro Sato', and that's when the riot began among all of us, and it was like the story that they kept getting out of Occasionally. That group ended up being called yellow mushroombut I, with great affection, kept sato dog for the future".
Another of the motivations that Gissel found to start her work was the scarcity of toys of national manufacturing in the country's stores, in addition to the excessive prices of foreign products that are sold in freely convertible currency. As far as she knows, the state production of toys or national children's articles is practically nil, "there are independent (ventures) that have dedicated themselves to the manufacture of didactic toys and of very good quality, but the variety is still scarce and the production costs put an end to high prices. In my case, what I usually do for my daughter is buy used toys that are usually cheaper".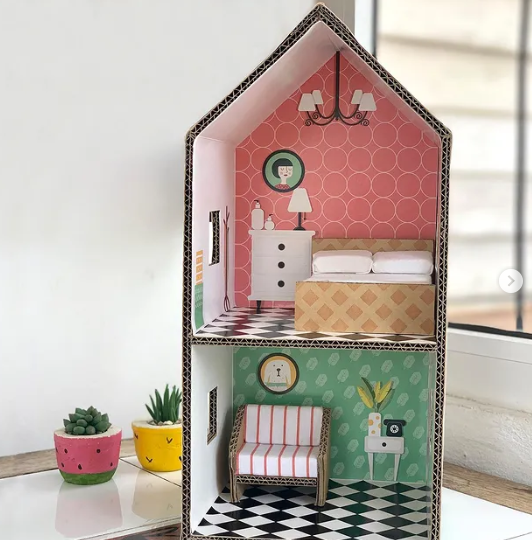 Gissel also insists that "we must teach our girls and boys the value of manufacturing, another type of game that encourages learning and good taste. It is also important to create a basis for large-scale production, especially with identity nationalthat rescues forms of games that have been forgotten".
In keeping with this idea, the creator knows the importance of recycling, even more so in the case of small national enterprises that often adopt this practice due to the lack of raw materials for the manufacture of products. Referring to her undertaking, she told us that recycling "was a product of necessity, because they were the materials that she had on hand at home, also because of the shortage of toys that there were."
"It all started with large boxes of household appliances that I transformed into play houses for Alexita, or shoe boxes that were my first experiments with the method Montessori. I made the first cardboard chair with boxes that are discarded at a friend's work. I was obsessed with saving every box that came into the house for a while."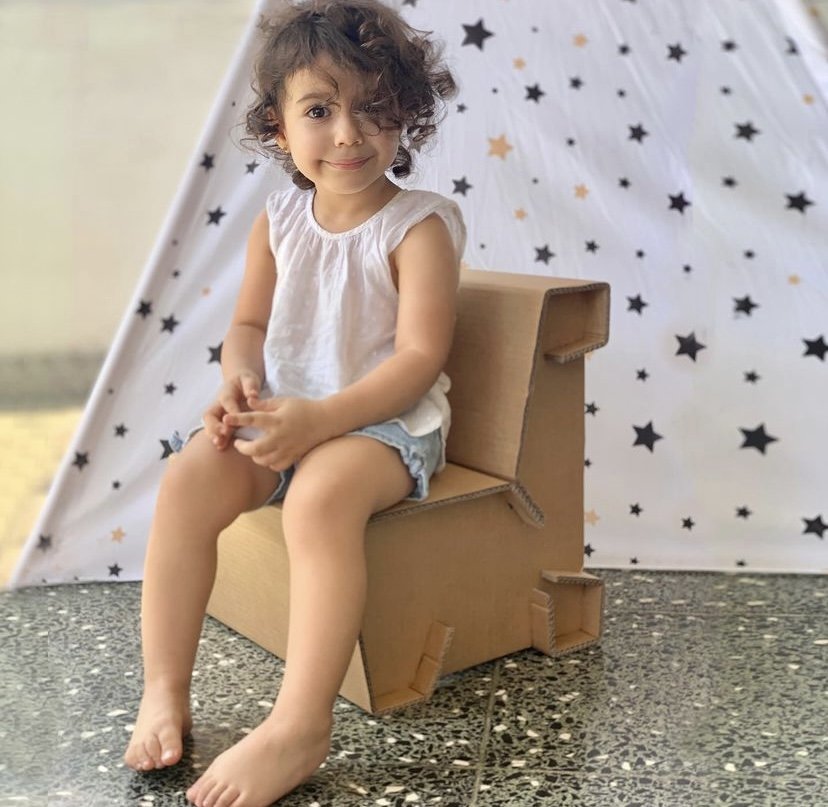 And so, "over time I was looking for other ideas to make more lasting designs, always through this line of recycling. And if a friend's child had a birthday, it was a good excuse to make another little house or chair as a gift. I must thank the friends and family who supported me with their feedback and pushed me to continue creating", specifies the young designer.
Gissel also recalls that in those first moments during the pandemic "when everything was closed, including the airports, it was very difficult to do something more elaborate, there were many more shortages than now, even to be able to print the designs with a certain quality. In these moments that there are more flights I have been able to receive some help to be able to carry out with more ease. Also, now that I can confidently put the girl in the circle, I have more time to devote to the project."
However, even now "it is really difficult to maintain a project in the circumstances in which the country finds itself, where it is so difficult to find materials of any kind and also maintain a reasonable price. So when we constantly go through these difficulties, you learn to greatly value the efforts of other ventures; I like to support, even if it is sharing on social networks or giving like", he refers.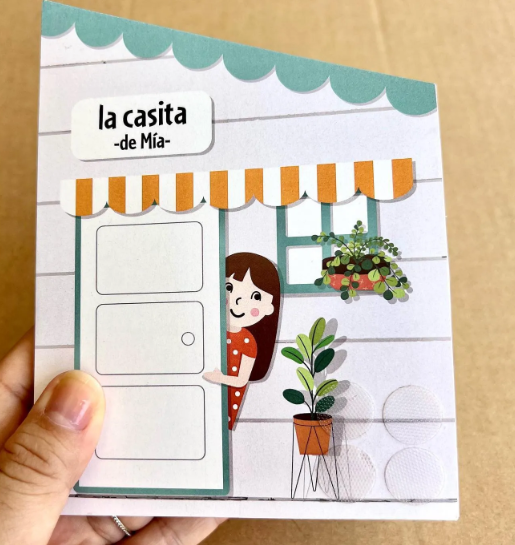 Like many start-up businesses, Dog Sato Art has maintained collaboration with different projects, mainly in the creation of communication strategies, an efficient resource that its creator, Gissel, also uses to make the products they offer.
"In an ideal environment —he affirms— I would dedicate myself only to design, production would go to publishers or factories that would produce faster, with a better finish and with greater volumes in print runs. At the moment I am still a mother who wants to make her daughter happy while she is happy doing something she loves".