In a very sad week for Cuba, marked by the Saratoga hotel tragedythe memory of Amelia Goyri, "La Milagrosa", has once again been in the minds of many Cubans and, surely, it is also this Sunday, Mother's day.
To his grave, in the Colon Cemetery, in HavanaMany people go every day to make requests to him, to seek consolation for their sorrows, to thank him for the miracles attributed to him. This is how it has been for more than a century, when the legend of him began to grow, and this is how it has been again these days, when another anniversary of his death was commemorated, which occurred on May 3, 1901.
The tragic story of Amelia Goyri is well known and has given rise to a deep-rooted popular cult. Her death and that of her daughter at the time of childbirth plunged her husband, her cousin José Vicente, into such pain that he visited his pantheon day after day, hoping that his wife would wake up of her eternal lethargy.
He, without intending to —and then much to his regret— began the tradition that has made Amelia's tomb the most visited in the Havana cemetery, a place where flowers and visitors are not lacking, and which made it a her in "La Milagrosa".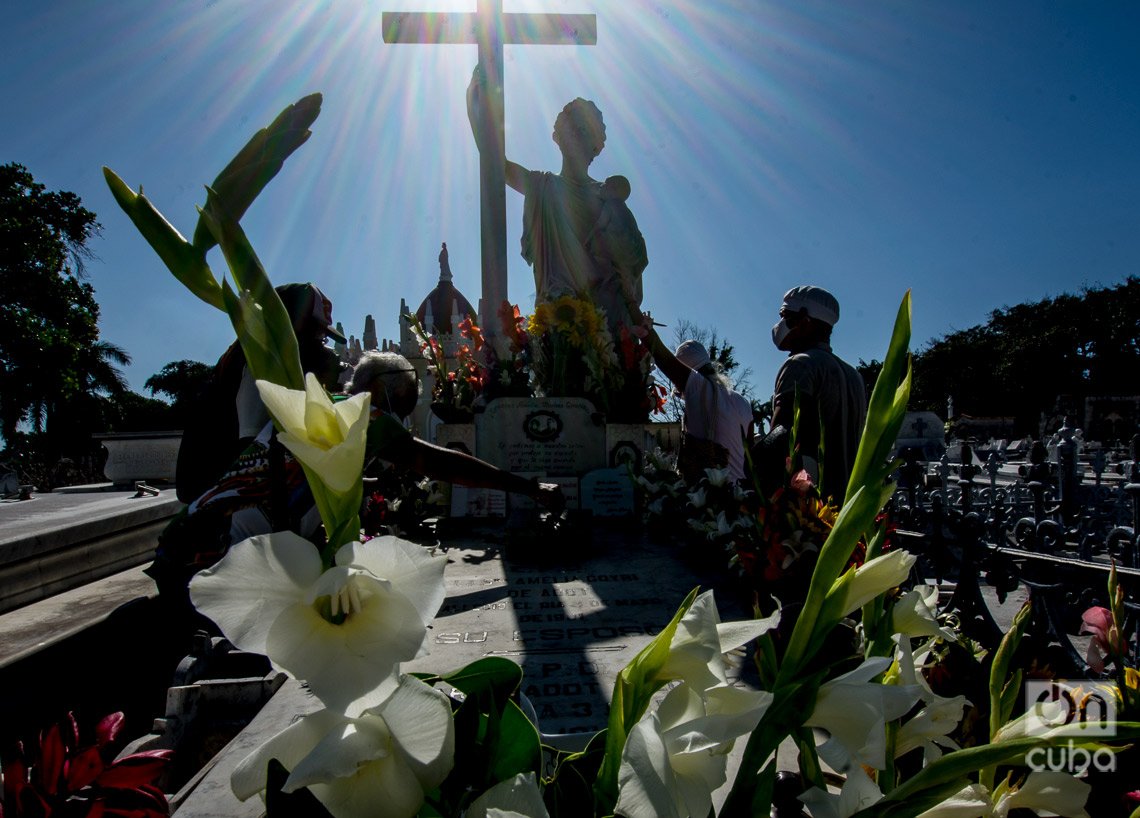 José Vicente spent forty years visiting the tomb, until his own death, placing flowers on it, touching a knocker on the marble pantheon, talking to the deceased, asking for advice, to finally leave without turning his back on her as a sign of respect.
And as she did so, a legion of pilgrims and devotees grew alongside her, convinced that Amelia was capable of working miracles and helping anyone who asked for it.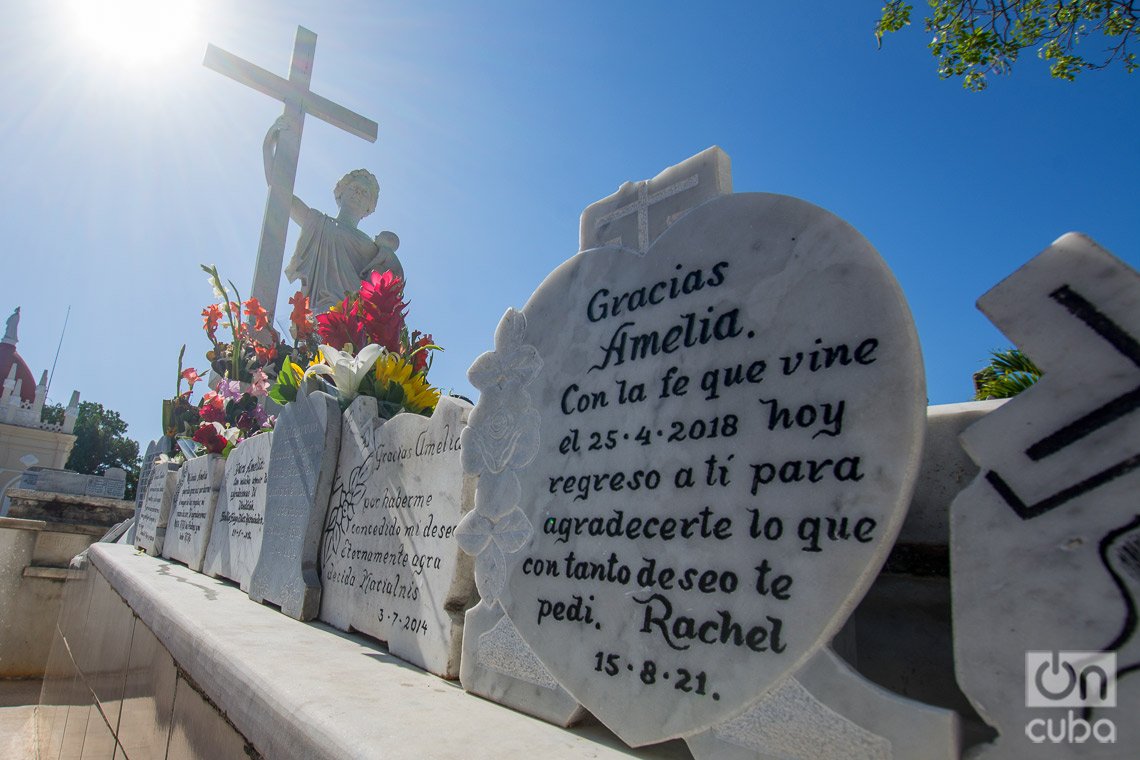 In particular, "La Milagrosa" is credited with the power to intercede for the good outcome of pregnancies and births and, in general, for mothers and their children, of whom she is considered her protector, and there have been no lack of requests for her to be canonize him.
Her legend was further fueled by the belief that, when her body was exhumed, her body was found intact and with the girl in her arms, in a gesture of maternal protection, instead of being between her legs, as they say it was. placed at the time of being buried following the tradition of the time.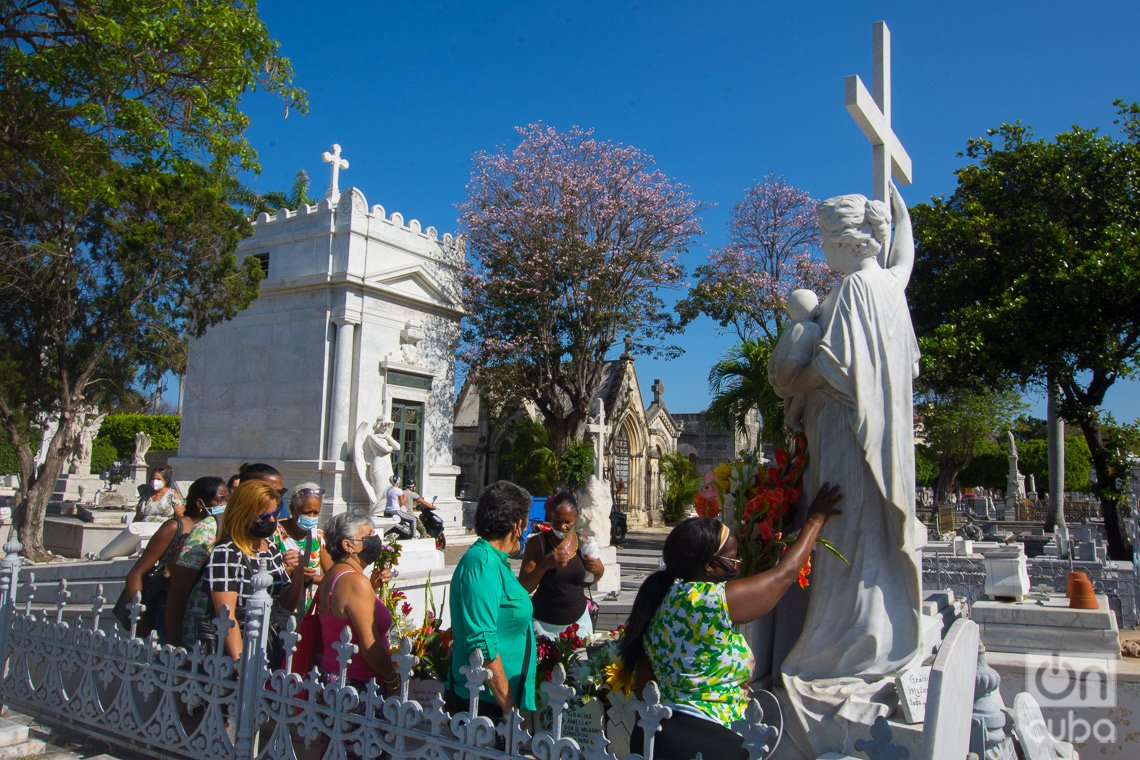 Thus, with her daughter in her arms, she was immortalized by the Cuban sculptor José Vilalta Saavedra, a friend of José Vicente, who portrayed her in Carrara marble, guided by a photo of the deceased, and supported by a Latin cross, as a symbol of sacrifice. and in remembrance of the date of Amelia's death, May 3, the day of the Holy Cross. The work was brought to Cuba from Italy by the sculptor himself in 1909 and since then it has also inspired devotees.
This week, there were also no lack of visitors to "La Milagrosa". Our photojournalist Otmaro Rodríguez also went to her grave, who offers us his images as a tribute to her history and to all Cuban mothers.