January 2, 2023, 10:25 AM
January 2, 2023, 10:25 AM
Marvel actor Jeremy Renner, known for his role as Hawkeye in the Avengers movies, is in critical but stable condition at the hospital after suffering an accident while shoveling snow.
A spokesperson for the Marvel star told entertainment site Deadline that the 51 year old actor he was airlifted to the hospital Sunday after the incident at his home near Reno, Nevada.
Renner's spokesperson said the accident was "weather related" and added that Renner was "receiving excellent care."
Dozens of people have lost their lives in the United States because of the low temperatures.
The winter storm also caused power outages and forced the cancellation of thousands of flights.
Two-time Oscar nominee
Kristin Vietti, head of public information for the town where Renner lives, told The Hollywood Reporter that the actor was taken to a local hospital and was the only one involved in the accident.
The Washoe County Sheriff's Office's major accident investigation team is looking into the circumstances of the incident, he added.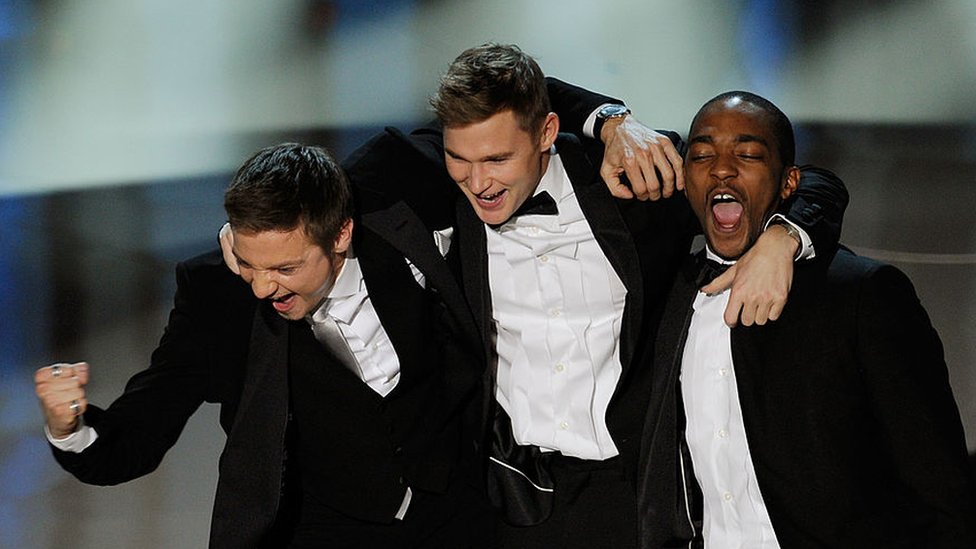 In addition to his role as Hawkeye in the Marvel Cinematic Universe (MCU), Renner has starred in films such as American Hustle and Mission Impossible – Ghost Protocol.
He was nominated for an Oscar twice, once for best actor in The Hurt Locker (Zone of fear or Living on the edge in Latin America and On a hostile land in Spain) and the other for best supporting actor for his role in The Town (City of thieves in Spain and Dangerous attraction in Latin America).
He currently stars in the Paramount+ series The Mayor of Kingstown.
Now you can receive notifications from BBC News World. Download the new version of our app and activate them so you don't miss out on our best content.