The Picasso Celebration 2023 exhibition will open today, Wednesday, May 31, at 5:30 pm in the Lobby of Cinema 23 and 12.
The exhibition is made up of the 20 finalist posters of the Picasso tribute contest and during this inauguration the Best Poster will be awarded, chosen by a jury made up of Laura López (Cultural Counselor of the Spanish Embassy in Cuba), José Pepe Menéndez ( Designer and National Design Award 2021) and Yumey Besu (Director of the CartelON Project).
After the opening of the expo, you can enjoy the first screening of the Tribute Show to Saura, Buñuel and the 70th anniversary of the Spanish Cinematheque, organized by the Cuban Cinematheque and the Spanish Embassy.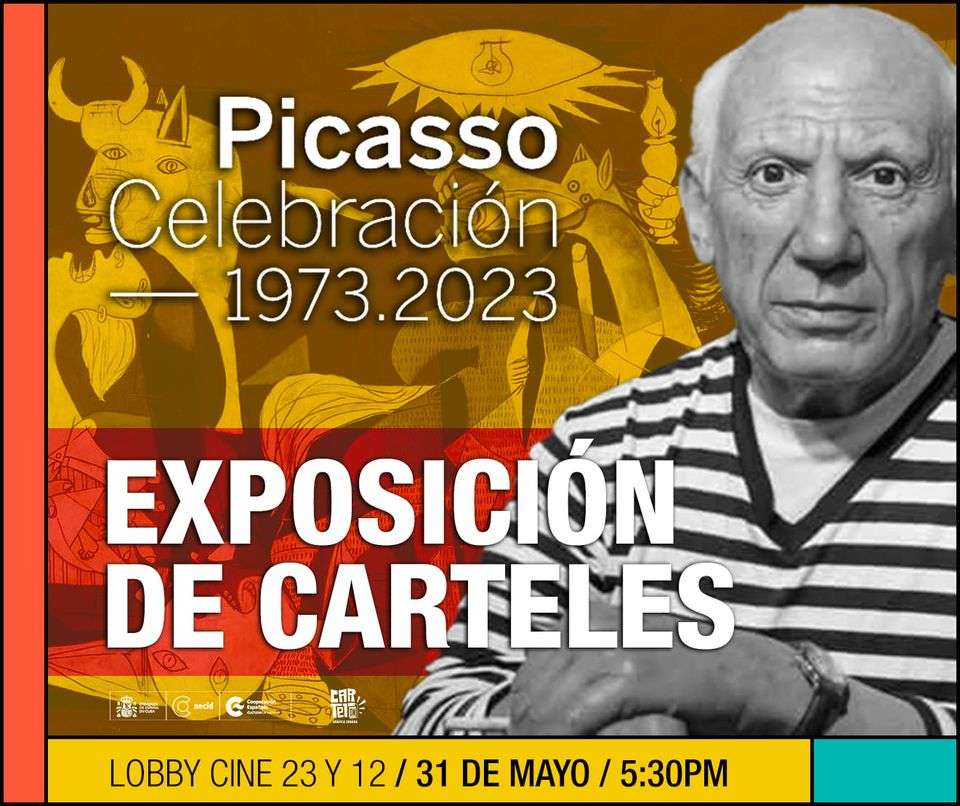 When: Wednesday May 31, 5:30 pm
Where: Cinema 23 and 12, Vedado.
How much: Free admission.